Donor Care
Water.org is deeply grateful for the support of each and every donor. With your support, our work has transformed hundreds of communities in Africa, South Asia, Latin America, and the Caribbean.
Personal Assistance
For donation-related questions, please contact donorcare@water.org. By phone: +1.816.877.8400, option #1. Send postal mail to: Water.org, 920 Main Street, Suite 1800, Kansas City, Missouri 64105 USA. We welcome your comments and suggestions.
Donor Privacy Policy
Water.org values the privacy of its donors. Donor information is kept strictly confidential. We do not sell, rent or trade the names of our donors. Donor contact information is kept in password-protected database on a secure network. Credit card donations are processed by a reputable e-commerce provider on a secure, encrypted website and credit card numbers are not retained in the Water.org offices.
Planning Giving
Leaving a legacy gift to Water.org benefits you and your loved one through tax benefits and also brings clean water to those most in need around the world. When you leave a legacy gift, you will know that your generosity is helping to ensure a better, healthier life for generations to come.
Learn more
about leaving a legacy of clean water.
Resources for donors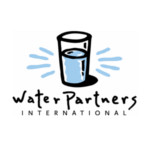 WaterPartners is now Water.org
Water.org provides innovative, market-based solutions that change lives every day through safe water and sanitation.