Ways to Donate

Water.org is deeply grateful for the support of each and every donor. Together, we are transforming lives with access to safe water and sanitation, giving women hope, children health and communities a future.
---
Donor Care
For donation-related questions, contact donorcare@water.org, or call +1.816.877.8400. Mailing address: Water.org, 117 West 20th Street, Suite 203, Kansas City, MO, 64108-1909 USA
Donor Privacy Policy
Water.org values the privacy of its donors. Donor information is kept strictly confidential. We do not sell, rent or trade the names of our donors. We will not share or sell donor personal information with any third party, nor send donor mailings on behalf of other organizations. Donor contact information is kept in password-protected database on a secure network. Credit card donations are processed by a reputable e-commerce provider on a secure, encrypted website and credit card numbers are not retained in the Water.org offices.
Resources for donors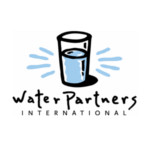 WaterPartners is now Water.org
Donation Info
Donate by mail:
Water.org
117 West 20th Street, Suite 203
Kansas City, MO 64108-1909
USA
Donate by phone: +1.816.877.8400, option 1
Water.org's Tax ID: 58-2060131
Water.org is a US registered 501(c)(3) organization
More Ways to Donate