Safe Water for Haiti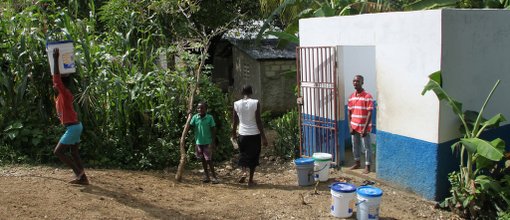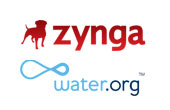 Thank you Zynga players! By participating in the ChefVille charity promotion for Water.org you're helping build life-saving clean water projects in Haiti. A cause for celebration indeed. Water.org, a non-profit co-founded by Matt Damon and Gary White, and Zynga Inc., the world's leading social games company, are teaming up to bring clean water and a healthier, happier tomorrow to people around the world.
Today, nearly a billion people still lack access to safe water while 2.5 billion don't have a toilet. Shockingly four million people die each year from preventable water borne diseases. Water.org has worked for over twenty years with local partner organizations to deliver community-led, sustainable water and sanitation services to those living in poverty and struggling to survive the water crisis.
About Water.org
Water.org is a nonprofit organization dedicated to bringing clean drinking water and the dignity of a toilet to people in need. Co-founded by Matt Damon and Gary White, Water.org works with local partners to execute community-led, sustainable projects in Africa, South Asia, Latin America, and the Caribbean. For only $25, Water.org can bring one person safe water.
About Zynga Inc.
Zynga Inc. is the world's largest social game developer with more than 200 million unique monthly active users playing their games which include FarmVille, FrontierVille, Mafia Wars, Zynga Poker, Café World, Treasure Isle, and CityVille.  Zynga Inc. games are available on a number of global platforms including Facebook, MySpace, the iPad and iPhone. Through Zynga.org, Zynga players have raised more than $10 million for world social causes.  Zynga Inc. is headquartered in San Francisco.  For more information, visit www.zynga.com or www.zynga.org.
Note: Zynga will donate its entire share of the purchase price of qualifying promotional purchases made with paid in-game currency to Water.org. Zynga will determine the amount to donate to Water.org by (1) calculating the aggregate value of purchases made using paid in-game currency (purchases made using earned in-game currency will not be included in this calculation) and (2) then applying an "exchange rate" to determine the value of the paid in-game currency in U.S. dollars. Zynga will then remit to Water.org 100% of the U.S. dollar value for qualifying purchases on Zynga.com and 70% of the U.S. dollar value for qualifying purchases on third-party platforms to reflect the 30% retained by the transaction processor when players purchase in-game currency. Player purchases are not tax-deductible. Promotion is anticipated to run from 3/10/2014 through 3/16/2014, but dates may vary.