Opportunity in Ghana
It is difficult to deny the side effects and suffering the lack of access to safe water can pose on a community. From the stories of these women we learn that once a well was constructed near their homes, the daily obstacle of sourcing and carrying water, that previously controlled their time and livelihoods, was removed.
Before having a local, safe water source Mrs. Azabre was limited on the amount of local-beer she could brew. She uses guinea corn to make the brew, known in the region as 'pito'. Unfortunately without access to water, she spent more of her time sourcing water for her family and the brew, than she could lend to crafting her product to sell at market.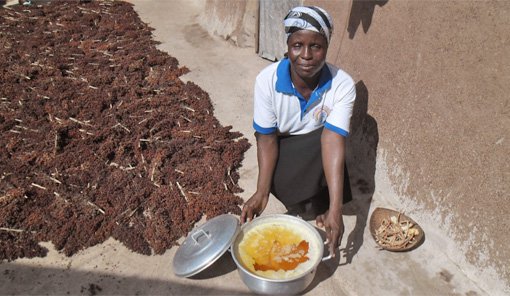 Since Water.org and our partner organization, Rural Aid, established a community well near her home, Mrs. Azabre is now able to brew three-times the amount of pito, meaning she can make more money each month.
Some of Mrs. Azabre's peers weave baskets and make shea butter to earn income. Since gaining access to safe water, the local basket weavers shared how life has improved for them. Now, rather than spending time searching for water, they can weave more baskets to sell at the market. Similar to Mrs. Azabre, they can generate more income for their families by having more product to sell.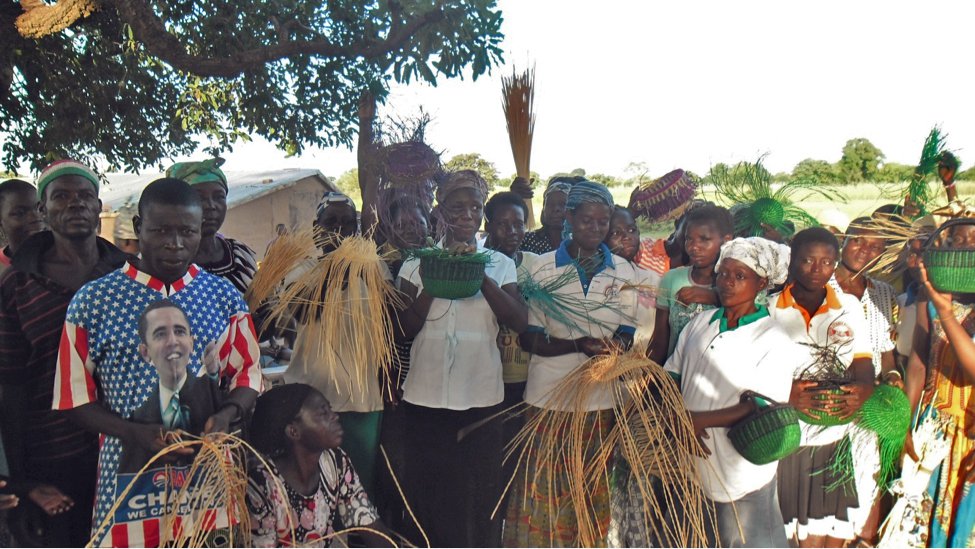 Shea butter is considered valuable to Mrs. Azumbire's community as it features vitamin rich properties that heal and protect the skin from damaging variables in the climate. As such there is high demand for her to offer the product in Ghana. Since gaining access to a water point, Mrs. Azumbire has noticed a significant increase in the amount of shea butter she is able to manufacture, thus the more she has to offer for sale. Again, this is another opportunity for one to earn more income and support the livelihood of their family.