About Us
We believe water is the way. To break the cycle of poverty. To achieve global equality. To make a bright future possible for all. We are here to break down the barriers between people and access to safe water and sanitation.
Water is a fundamental human need, yet 660 million people worldwide lack access to safe water. 2.4 billion people worldwide lack access to a toilet. When it takes everyday hours to find and collect water, it's hard to find time for commerce and community. It's hard to get through a full day at school. It's hard to prosper without safe water.
We are Water.org. We're here to bring water and sanitation to the world. We want to make it safe, accessible and cost-effective because we believe that water is the way to empowering a better life that we can all share in, worldwide.
We are an international nonprofit organization that has positively transformed more than four million lives around the world through access to safe water and sanitation. Founded by Gary White and Matt Damon, we have been pioneering innovative, sustainable solutions to the global water crisis for 25 years, giving women hope, children health and communities a future.
What makes us different
We are not alone in our mission, which is a wonderful thing. It takes all kinds to solve a problem of this magnitude. But there are a few things that set us apart from the rest.
We believe in the power and autonomy of the people we serve. They already have the power, the smarts and the rights to safe water and sanitation. So we focus on removing barriers, increasing access and empowering people. This makes it possible for the people we serve to own and grow long term water and sanitation solutions.
We have the experience and the passion to go the distance. We've been building solutions and making progress for 25 years. We constantly refresh our thinking, fine-tune our approach, engage the issue from every angle, and seek new and better ways to put water expertise to work.
We think in terms of practical economic solutions. Charity alone will not solve a problem of this magnitude. So we seek sustainable financial solutions. Our WaterCredit initiative makes small loans available, easy to repay (99% of loans are repaid) and made to be paid forward while unlocking deeper reserves of capital, so more and more people can equip themselves with access to the water and sanitation solutions they need.
We see an end to this problem. We created our New Ventures Fund to make sure we aren't just making strides against the water crisis, but accelerating it into extinction.
An investment in Water.org is an investment in brighter futures. We've already helped millions. Join us, and together we can get safe water to millions more.
Our journey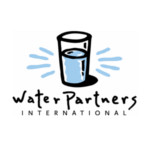 Water.org was formerly known as WaterPartners International until 2009 with the merger between that organization and H20Africa.
Helpful Links
About Water.org PDF
|
Frequent Questions
| 
Contact Us
| 
Offices
|
Donor Care
|
How you can help
Water.org provides innovative, market-based solutions that change lives every day through safe water and sanitation.