Narrated by Jodie Foster with a call to action by Matt Damon, this video brings to life the dignity and strength of women around the world. It weaves together the relationship between women and water. The video depicts how women bear the disproportionate burden of the water crisis. It lays bare the impossible choice many women face daily – a choice between life and death.
A simple action on your part has huge impact. Take the challenge. Honor your mother, honor another.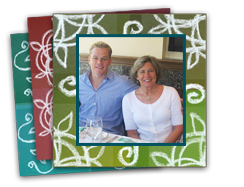 Check out Matt Damon's
Mother's Day message »
Learn more about the impact of the water crisis on women: The Women's Crisis.