Many years ago, Jostna recalls, "There were no tubewells in the village, so people used to collect water from ponds, dug-wells, and nearby canals for households' domestic purposes. One year, a drought nearly dried up all the water sources. A few sources like the big ponds of the village came under heavy use of water for household, livestock, feeding, washing, and batch purposes, and the pond got dangerously polluted. As a result of the drought, all the villagers relied on the polluted water and eventually diarrheal diseases broke out in the village." After that crisis, Jostna's family decided to install a shallow tubewell in the area.


In 2014, an arsenic screening program was undertaken by the government across the region and all 10 tubewells in Jostna's village, including the tubewell that Jostna had funded, were found to have severe arsenic concentrations. The dangerous tubewells were painted red to warn families not to drink from them, leaving Jostna's family and the other villagers with no alternative water source. They had to walk 250-300 meters to the neighboring village to collect water. A doctor in the neighboring village advised Jostna to install a deep tubewell to get access to safe drinking water.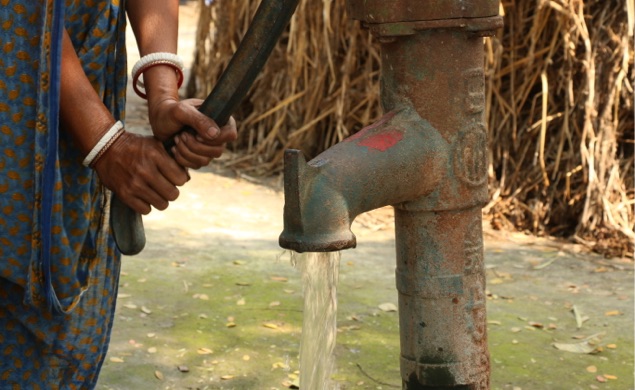 Jostna's family well was contaminated with arsenic, so she worked with UDDIPAN to drill a new, deep tubewell.


Although deeper tubewells are more expensive, Jostna and her microcredit group decided that their village needed a deeper tubewell to help prevent the consequences of arsenic. Jostna and her family sought out a loan from UDDIPAN to cover the gap in the funds. Jostna is firm in her decision to build a new, deep tubewell for safe water and to fulfill the dream of bringing a sustainable solution for the arsenic-contaminated water problem.