As Rosalyn stepped outside her front door to greet us one sunny morning, her attention immediately turned to her young daughter who was playing and laughing nearby.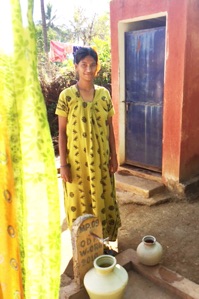 Each time three-year-old Varsat hopped in and out of the neat lines of herbs and vegetables making up their neighbor's garden, she laughed at her own newfound agility. And each peal of laughter brought a bigger smile to her mother's face.

Rosalyn's own childhood looked quite different, as she was one of the many young girls in India who spend their days collecting water; a task which often takes up to six hours. This made carefree moments of play and exploratory learning few and far between.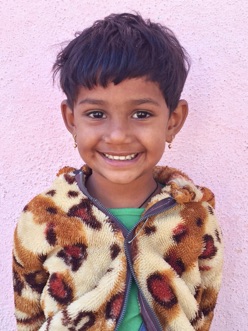 Now married and in her twenties, Rosalyn is expecting her second child, and she finally has her two most basic needs available right at home: safe water and a private toilet. As she succinctly put it, "A woman needs clean water to drink for a healthy pregnancy. It is hard to not have these things."

As Rosalyn finished telling her story, it became clear why she found her daughter's bright grin so precious: it functions as both a reminder of Rosalyn's own past, and the bright and peaceful future she sees for her whole family.