Rupali has a natural talent for weaving traditional Eri cloth, and her beautiful pieces fetch a high price at market. Each day she spends time at her loom turning loose silk thread into the sumptuous saris and gamosas worn by the women of Assam, India. And, in turn, she is able to sell the fabric and clothing to supplement her family's income.

She wasn't always able to focus on her art, though. In days past, Rupali had to collect water every single morning, walking back and forth from her home near Rampur to the government tap in town. On days when the power was out, and the government pump wasn't functioning, she had to walk even further to find an alternate source.

Day by day, Rupali grew more and more frustrated with spending her valuable time in search of water, and she decided to seek out a better path. She contacted Asomi, one of our microfinance partners, and took out a small WaterCredit loan. With it, she was able to install a brand new tubewell just outside her home.

Instead of walking for water, Rupali can now sit comfortably at her loom each morning. And in the afternoons, she earns more than enough money at the market to cover her monthly loan repayments with ease.

Safe water has given Rupali a new sense of purpose, and an ability to provide for her two growing sons like never before.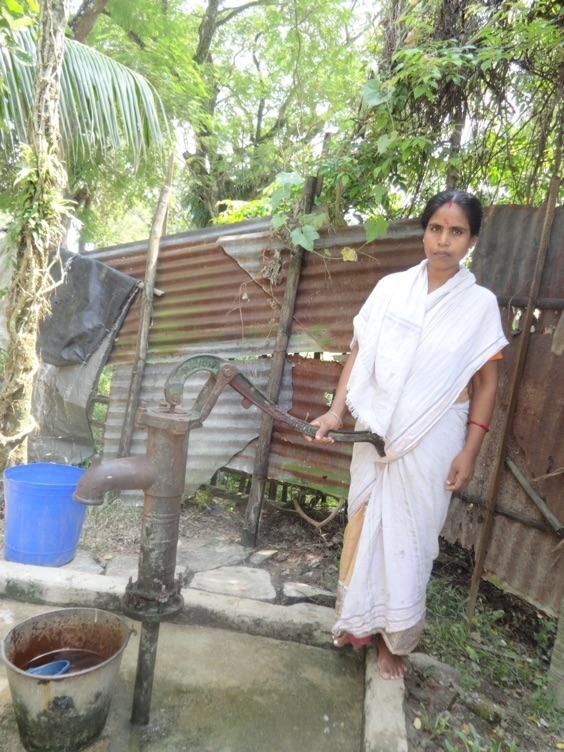 Rupali at the tubewell which was installed at her house under Asomi WSH project.