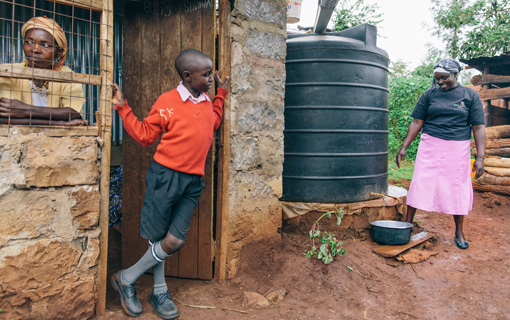 Sabina, a plantain and cow farmer, has recently installed a rain catchment tank on her property in Gaichajira, Kenya, a rural village just outside of Nairobi. Here, there are two long rainy seasons making the rain catchment tank a strong solution to Sabina's water needs.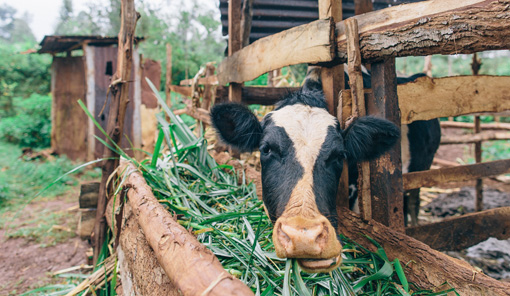 Previously Sabina paid for water, or collected it from a distant and unsafe source, now she is now able to catch and store fresh water directly on her farm.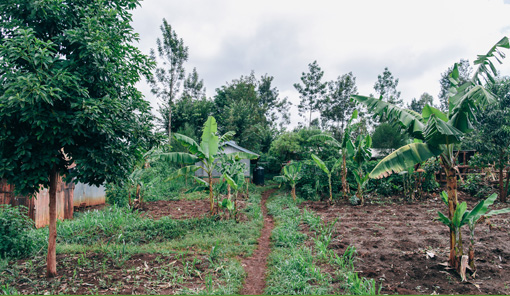 A readily available supply of fresh water improves crop yield, raises income, and improves quality of life for her family.
We look forward to the day every mom has access to safe water. Join us.
---
This story was documented by Benjamin Heath for Water.org.
---