But each year between November and May, lack of rain would cause her neighborhood water sources to dry up. And Alyssa would face the prospect of adding yet another task to her to-do list: a long, arduous walk to collect water.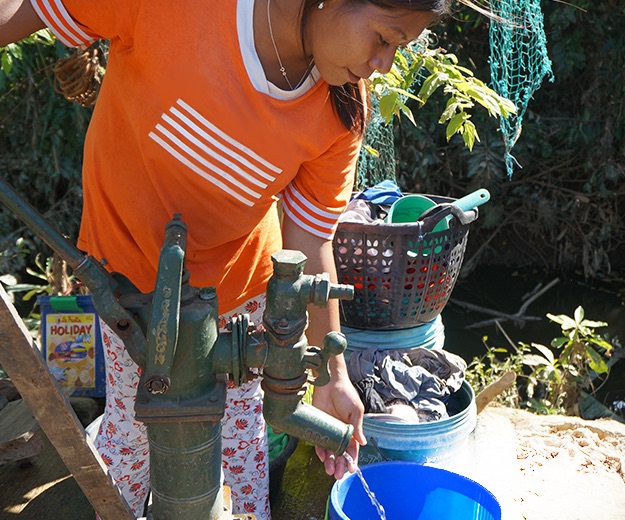 So Alyssa took out a WaterCredit loan, and installed a hand pump in her own home. The water is safe, and readily available, and Alyssa can now look at her daily duties with confidence. Not only does she have the time to care for her small businesses, but her entire family says the water tastes "delicious," and each child can bathe daily.
Alyssa even provides her next-door neighbor with safe water, free of charge. Passing her opportunity on to others. Tell us what water gives you at WaterDay.org
---
Read
how water gives Rose hope.