Parveen has to walk to collect water several times each day, waiting in line, and wasting hours of her time. It's a painful process, and it keeps her from the tasks that matter most: earning an income, and raising her three children.
That's why she's working with one of our partners to install a new, household pump. This pump will provide so much more than just water: it will allow her to spend more time with her children, it will give her the ability to focus on her work, and it will bring her a life full of health.
Parveen's eldest daughter especially loves to help her mother embroider beautiful beads on to traditional, Bangladeshi silk. Soon, they will have better access to safe water, and, in turn, they will have more time to spend together, sitting, stitching, and talking about their beautiful future.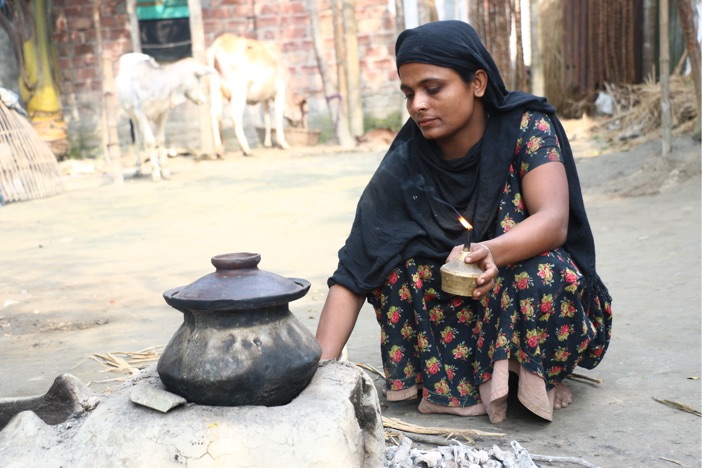 This success story was made possible by a generous grant from IKEA Foundation.