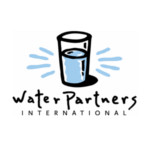 The grant to WaterPartners is given in honor of Patty Hall, a teacher at Highview Middle School in New Brighton, Minnesota. During the 2006-07 school year, Patty and her students created H2O for Life, an organization that works to provide clean water to school children around the world. They formed H2O for Life in response to a plea Patty received from an acquaintance in Kenya about a village there desperate for a dam to be built after their water source dried up. Patty's students took up the cause, selling crafts, holding concerts and more to raise funds. In just six months, they ended up with more than $12,000 and were able to provide the village with an eight-foot-high structure that traps and filters water, providing clean drinking water all year round. Since that time, H2O for Life has expanded to 14 schools in Minnesota, Wisconsin and Pennsylvania and raised $130,000 to bring safe water to communities in Africa and Central America.
"We are proud to support the life-saving efforts of WaterPartners International," said Susan Fraysse Russ, executive director, Reader's Digest Foundation. "The lack of clean water is one of the major issues of our time, and the work of WaterPartners, and individuals like Patty Hall and her students, in whose honor this grant is made, is absolutely critical. Confronting the global water crisis will require a worldwide effort, but it all begins with individuals, which is the premise of Make it Matter."
"When $25 can bring someone safe water for life, the actions of one individual really can make all the difference in the world to a person in need," said Gary White, executive director, WaterPartners International. "We're grateful to the Reader's Digest Foundation for this incredible opportunity, made possible by the vision of Patty Hall and her students, to transform the lives of hundreds of individuals with safe water access and to raise awareness about this most important issue."
Make it Matter is a program of RDF dedicated to creating opportunities and promoting efforts that encourage individuals to make a positive difference in their communities. RDF considers the public's stories of giving back and chooses one each month that embodies the RDF mission and serves as an inspiration to others. More about Reader's Digest Foundation.