Philippine Water and Sanitation Forum 2018
Accelerating impact through collaboration
Thank you for recently attending the 2018 Philippine Water and Sanitation Forum!
You helped make our inaugural Philippine Water and Sanitation Forum a huge success! We are proud to have brought together more than 115 attendees from the government, financial and non-profit sectors to learn about accelerating WASH impact in the Philippines through cross-sectoral collaboration.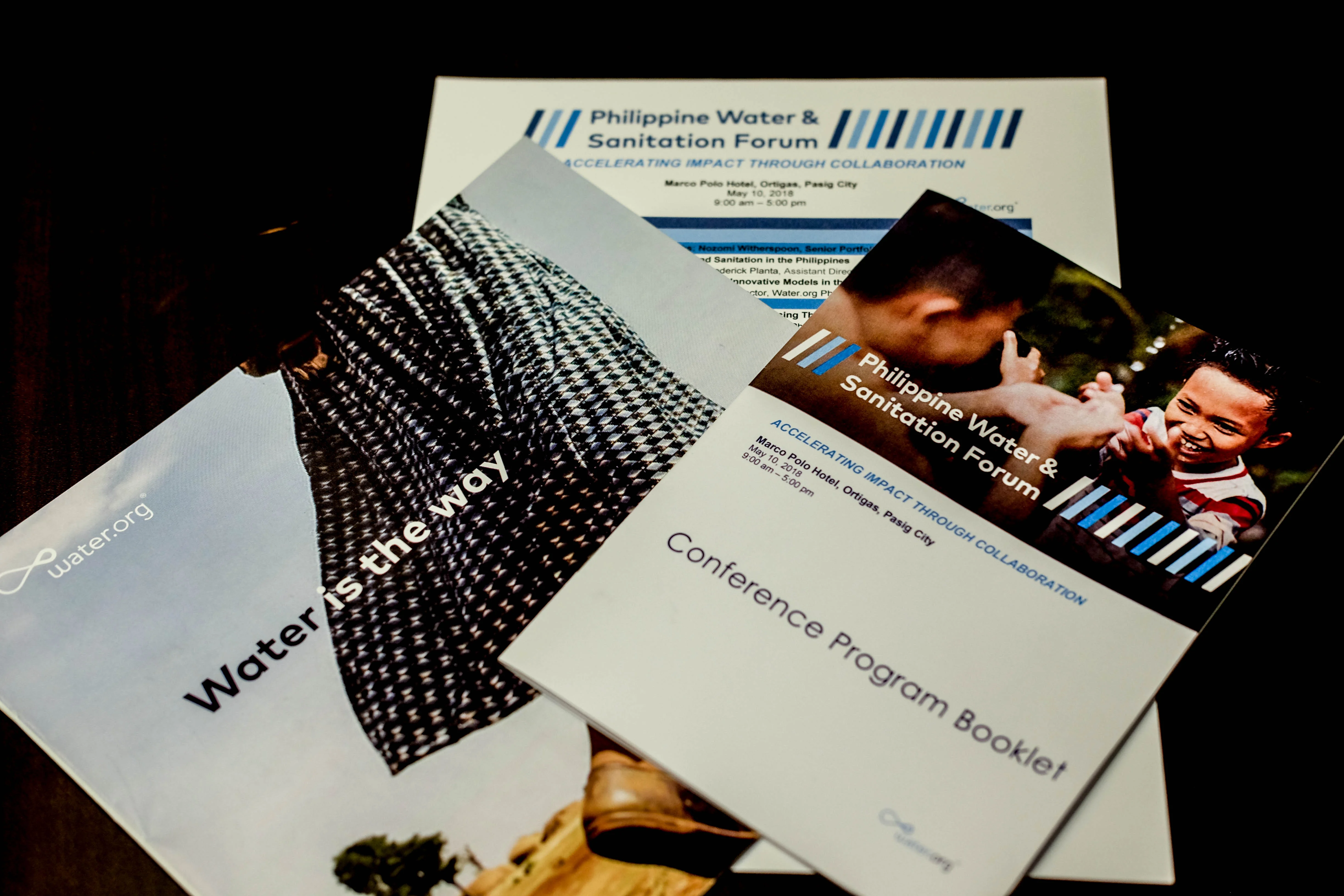 Event Materials
Water and Sanitation Forum event materials can be downloaded below.
We want to hear from you.
To help us plan for future events, please fill out our post-event survey here.

Are you interested in collaborating with Water.org or other sector stakeholders? If so, please fill out the collaboration ideas sheet here.

Do you want to hear more about Water.org programs in Southeast Asia? Click here to sign-up for the Southeast Asia newsletter.

If you have any questions or comments, please contact
[email protected]
.
WaterCredit for communities: enhancing through engagement

The moderator, Ms. Alma Porciuncula, introduces the first panel featuring 3 of Water.org's partners in the Philippines


Water.org reaches nearly 2 million people in the Philippines!

Water.org Philippines Country Director, Mr. Carlos Ani, talks about Water.org's impact to date in the Philippines


Finance as the engine for change

Panelists discuss how the finance and government sectors can collaborate to help bridge last mile access in communities across the Philippines


Partnering for progress

Mr. Leodegario de Castro of the World Bank introduces the final panel of the day on WASH behavior change initiatives currently underway in the Philippines