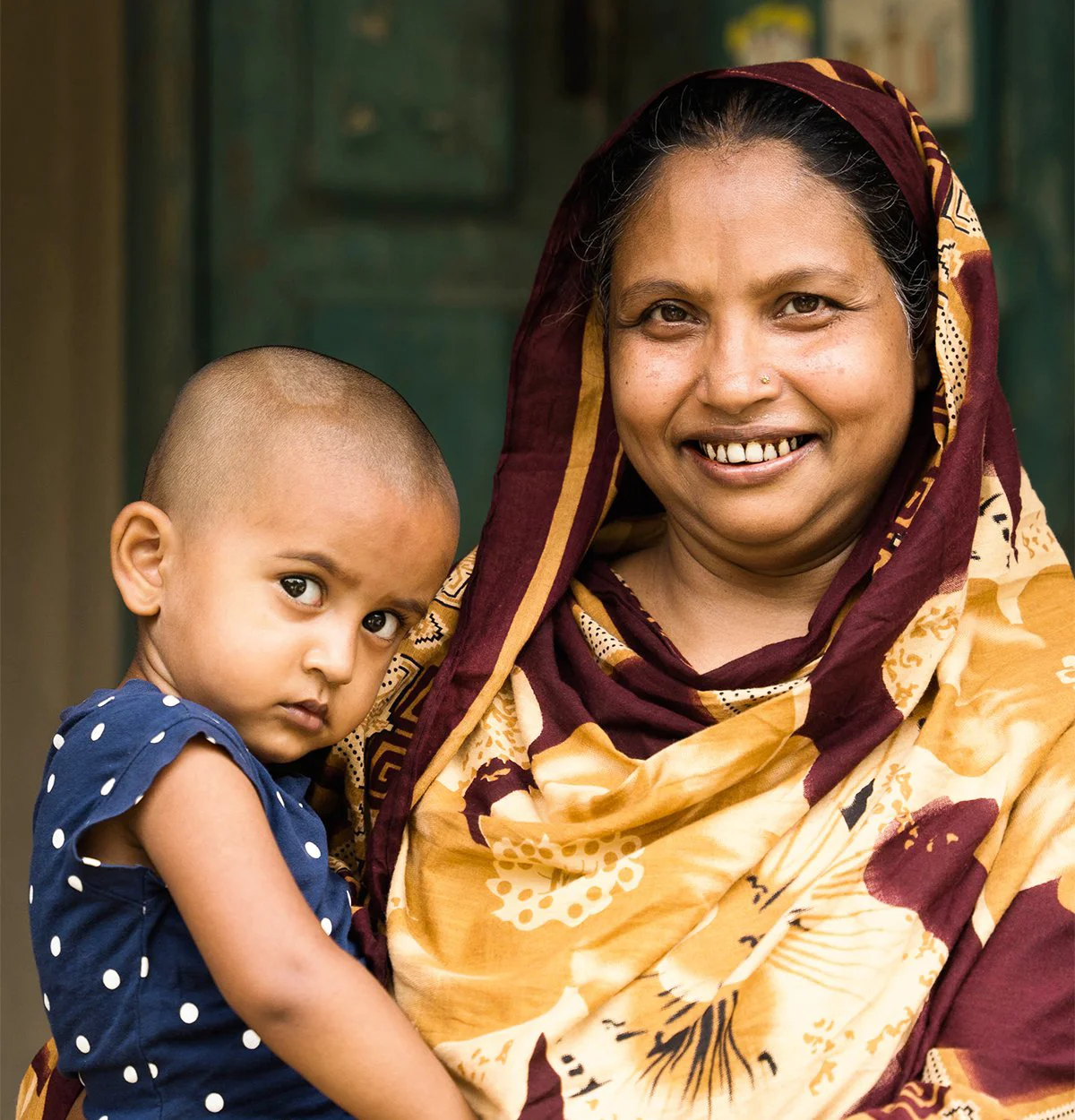 Parul and her family now have safe water and sanitation at their home in Bangladesh.
Thank you for making stories like this possible
Meet Parul's family
Parul and her husband live with their three children in Dhaka, Bangladesh. Until recently, they relied on a tube well for water, but during the dry seasons the well dried up. Without reliable safe water or a toilet, Parul says the family suffered many health issues and almost lost their daughter.
76% of surveyed people we serve have observed improved health for their families now that they have safe water or sanitation at home.
Concerned for the health and safety of her children, Parul and her husband chose a loan to solve their water and sanitation crisis. They built a bathroom with an improved toilet on their property. Today, the children can bathe, safely use the restroom, and their health allows them to play and go to school.
The health of families around the world starts with access to safe water and sanitation
A look at research from Water.org's meta study on health and safety
The World Health Organization defines health as a state of physical, mental, and social wellbeing. Through our work, we've seen how access to safe water and sanitation impacts the health of families we serve. Data shows people taking out loans hope for and experience direct health benefits, household taps and toilets offer safety and privacy, and household investments generally reduce stress and support mental wellbeing.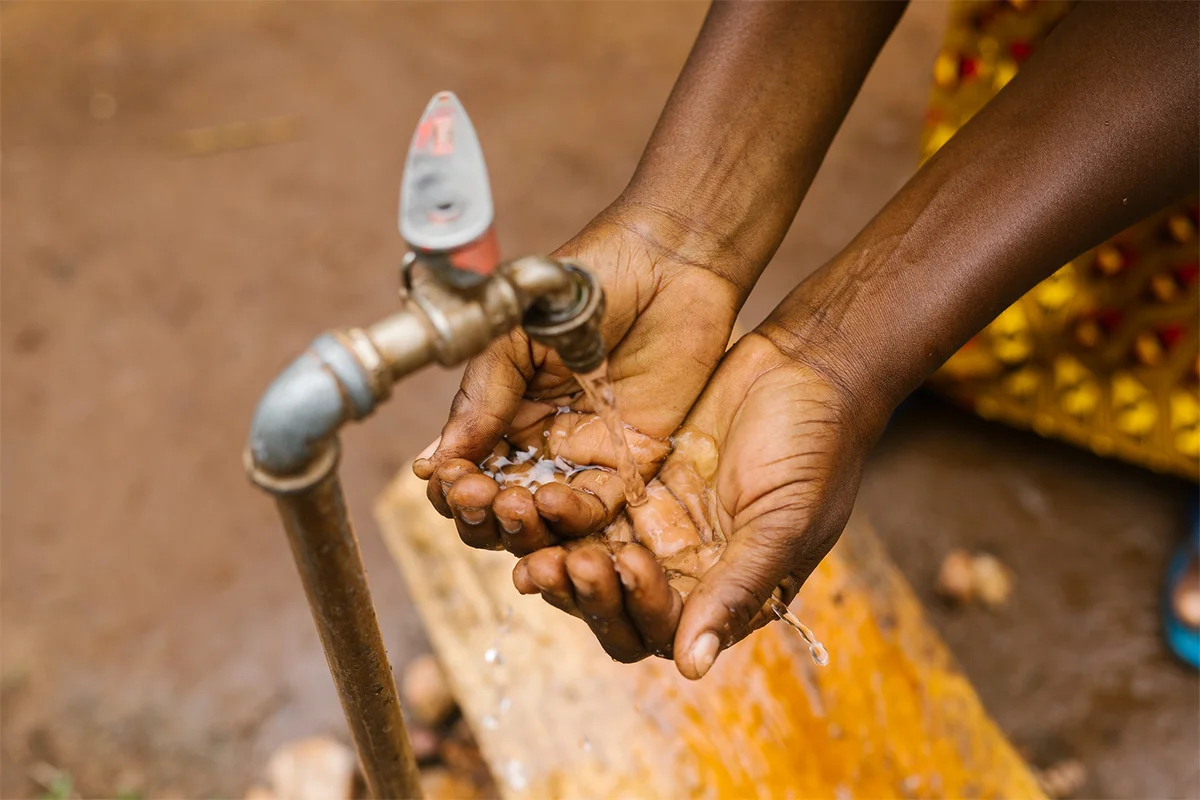 See how lasting access to safe water at home changed Chenamma's life in India.
Water has the power to protect and save lives
Your support helps people like Chenamma improve the health of their families.
Globally, 771 million people lack access to safe water and 1.7 billion people don't have a toilet. Nearly 1 million people die each year from water, sanitation and hygiene-related diseases. 1.8 billion people depend on healthcare facilities without basic water services. Now more than ever, access to safe water is critical to the health of families around the world.
Access to safe water at home improves health and helps families protect themselves from illness and disease. It means reduced child and maternal mortality rates. It means improved health, privacy, and safety for women and girls. It means reduced spread of disease. It means reduced physical injury from constant lifting and carrying heavy loads of water.
The power of long-term solutions instead of temporary fixes
When families finance their own safe water solutions, they have a sustainable solve to their water crisis, not a temporary fix.
For millions of people, financing water connections or toilets is the only way they could give their families these critical resources. Small, affordable loans give families the ability to purchase long-term safe water and sanitation solutions that solve their immediate needs and, over time will cost less than paying for temporary fixes. Our smart solution helps the people we empower solve their immediate need and continues to enrich their lives long after the loan has been repaid.
See why this approach works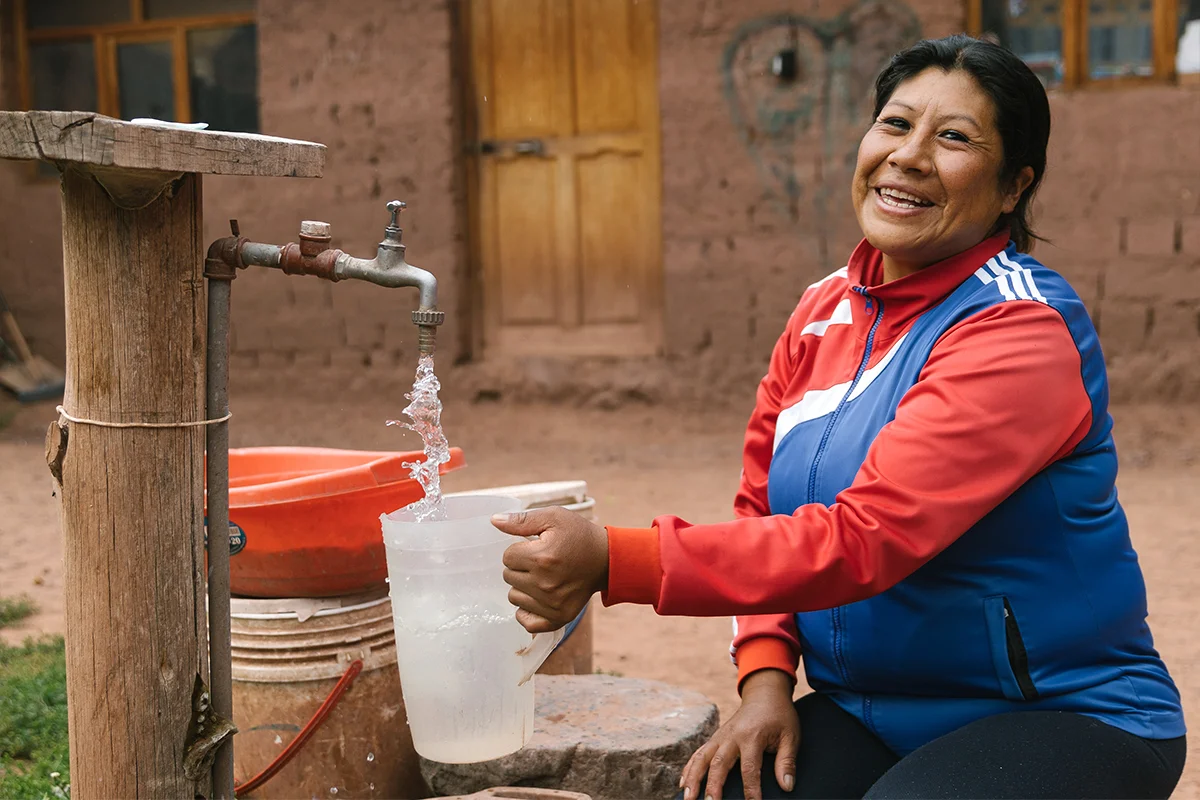 Nelly got a small loan to build a reliable water connection and private toilet for her family at their home in Peru.
Your gifts help support our work in 11 countries, including 3 in Latin America.
From where we work in Brazil, Mexico and Peru, thank you!