This Mother's Day weekend, get your donation matched.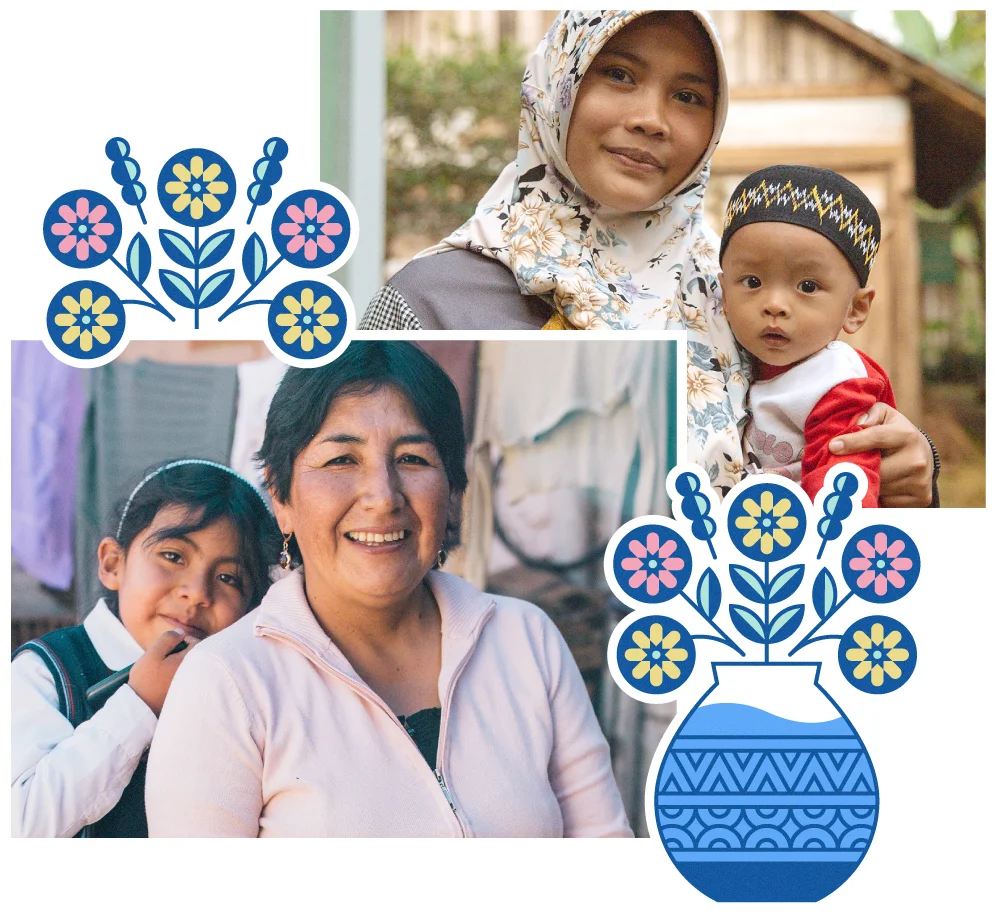 Moms pour their hearts into protecting and providing for their children
Right now, millions of moms around the world long to pour safe water for them, too. Every day these moms face a personal struggle because they don't have access to the safe water and toilets needed at home to keep their loved ones healthy and safe.
You can help. This Mother's Day, give and your donation will be matched, meaning more moms around the world can pour their children safe water and the life, health, and hope that flow from it.
Get your donation matched and help empower twice as many moms and their families with access to the safe water they need to survive and thrive.
*Starting on 5/13/2023, at 12:00 AM ET, all online donations will be matched up to a total of $40,000.
In Hossne's home, there is safe water
Hossne is a mother of two little boys who struggled for years to raise her children without safe water or a toilet at home. Her long morning walks to find and collect water took time and energy, and the health and safety of her family were a constant concern. She was determined to find a long-term solution.
Hossne learned from her local bank that she could affordably finance the construction of a bathroom and a tube well on her property. Today, Hossne's boys are growing up happy and healthy with access to safe water at home.
Additional information
For information on other ways to donate for individuals and businesses, learn more here.
Cancellation policy: If you choose to make a monthly donation, please note that you may cancel your monthly donation at any time by contacting

[email protected]

.
All donations are in USD. If a donation is made from an international bank account, there may be additional fees incurred with that transaction.