When the pump broke there was no one who knew how to fix it, forcing Siddamma and her neighbors to find new water sources. Siddamma joined the many women of her village who walk more than a kilometer to fill 20-30 pots of water daily. "There are 78 public hand pumps in my village for nearly 350 families," Siddamma says. "The one which was near my house was spoiled some months back. No one came to repair it. I had to then go much farther for bringing water to the house. I used to feel so tired!"
For a time Siddamma tried to fetch water from the open well in the village but that well is overcrowded, with women standing in queues for hours to fill two pots of water (the limit per person to ensure at least some water for all in line). "We used to bath once in a week as water was not sufficient," Siddamma says. "Sometimes, there used to be quarrel between women over water at the well. How long could one stand daily for two pots of water?"
After struggling to provide water for her family, Siddamma decided it was time for a new approach. As an active member of a self-help group for women, Siddamma attends regular group meetings. During one of those meetings she learned about a water and sanitation program implemented by Water.org's program partner Sanghamithra in her village. The women's group also organized a training program for its members where Siddamma had the opportunity to interact with the Sanghamithra staff and ask questions about how to get support for a household water connection. Once she learned there were loans available, she filed an application and within 30 days her loan was approved.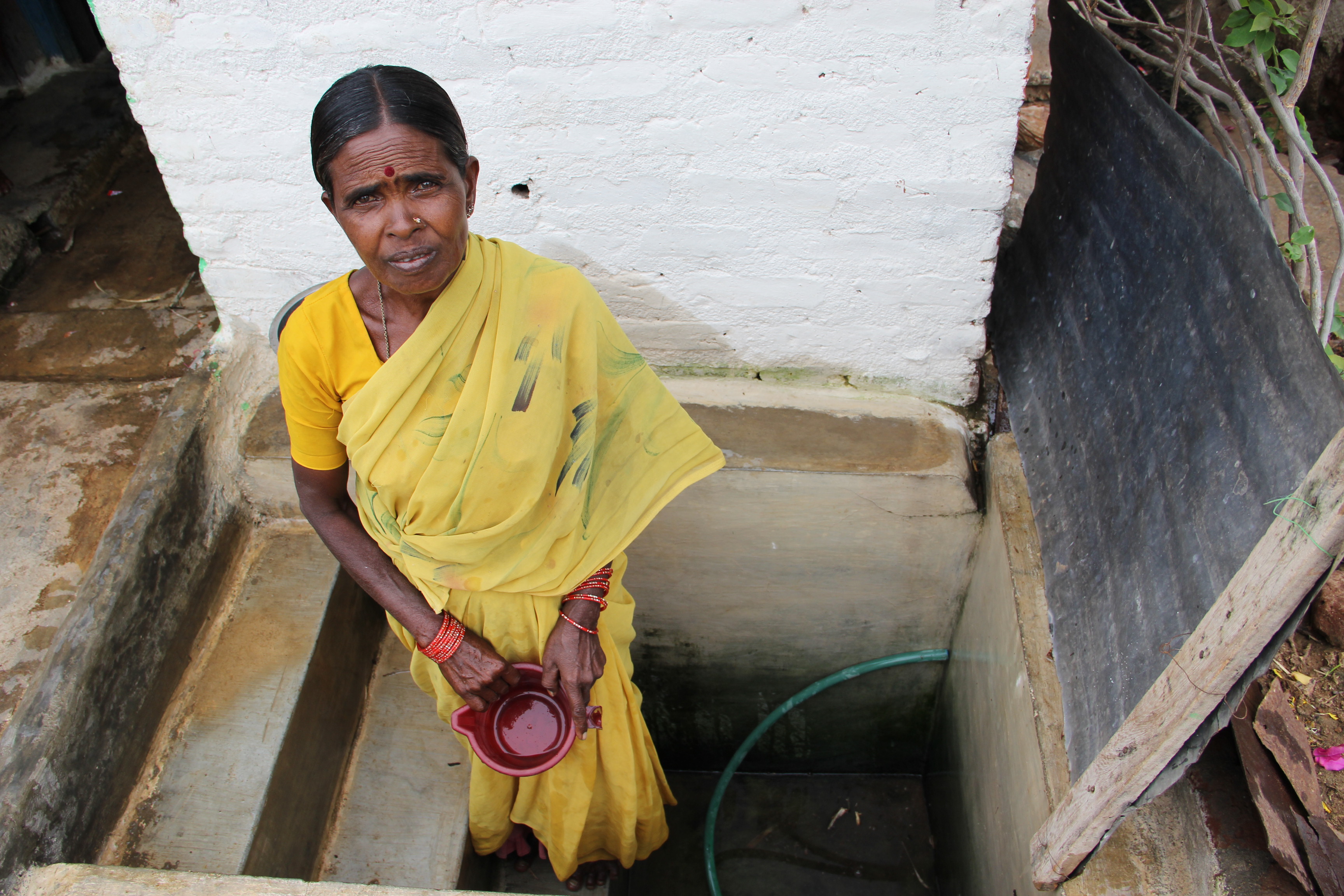 Siddamma with her water point.
With a WaterCredit loan of Rs. 5000 (US$84.28) to cover the cost of installing a water point secured, Siddamma and her family had their very own water connection 15 days later. Today, Siddamma gets water twice daily. "The water from the old hand pump contained iron and used to smell bad," Siddamma says. "Now the quality of my tap water is much better-- it's soft and so good to drink!"
---
This success story was submitted by Water.org's partner organization, Sanghamithra, and was made possible by a generous grant from the PepsiCo Foundation.