India's water and sanitation crisis
Out of its population of 1.3 billion people, 91 million people (6% of the population) lack access to safe water, and 746 million people (54%) lack access to safely managed household sanitation facilities. Current challenges include extreme water stress, contaminated surface water and lack of access to piped water supply. The effects from climate change like droughts and rising sea levels also affect access to safe water and sanitation for families in India.
These factors, combined with the current initiative by the Government of India to provide tap water connections to every household by 2024, have created unprecedented urgency to implement effective solutions to increase access to safe water and sanitation.
Our impact in India
Since 2004, Water.org has played a significant role in India's progress toward improved water and sanitation, empowering more than 24.6 million people with access to safe water or sanitation through our WaterCredit solution, a model we originally piloted in India.
By partnering with different types of organizations, including microfinance institutions, self-help group federations, state rural livelihoods missions, commercial banks, payment banks, social enterprises, and the Government of India, we mobilize resources and share knowledge to increase affordable access to safe water and sanitation for families living in poverty. And it's working.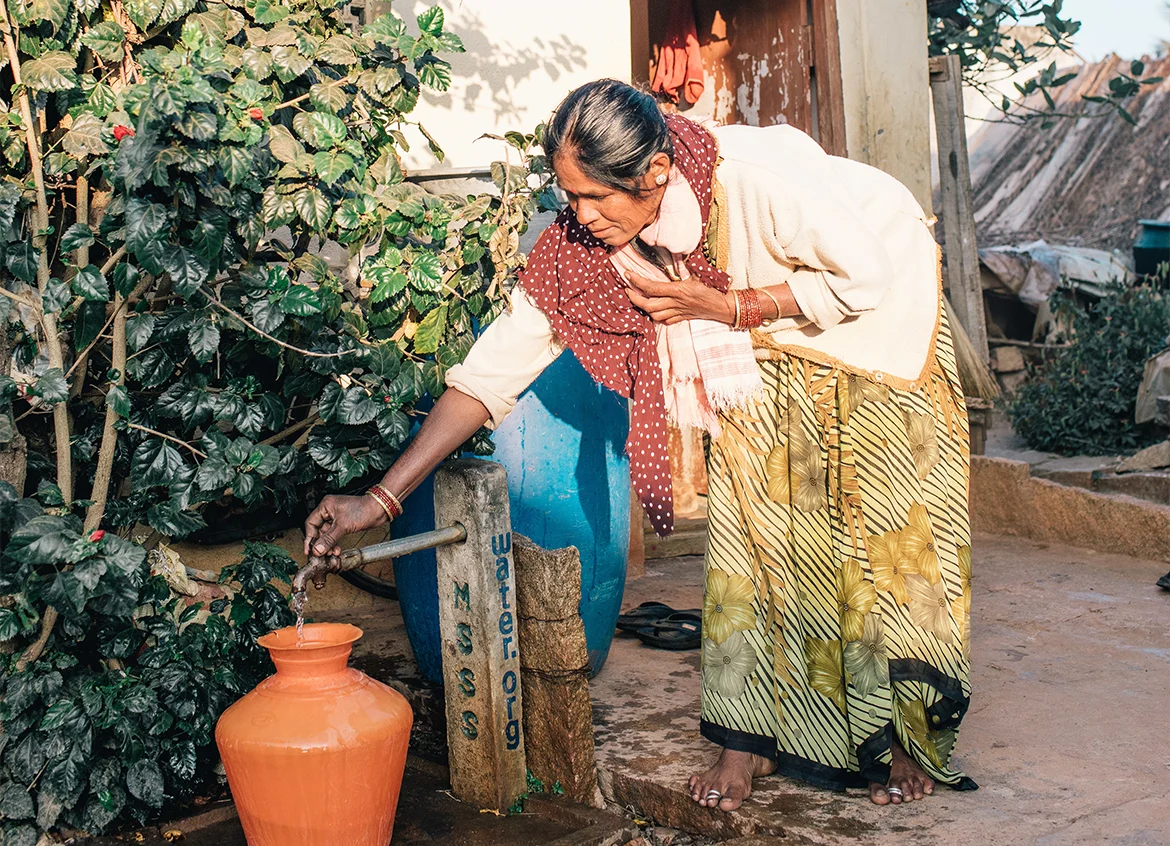 A vision for future impact in India
Water.org is heavily invested in India and strategically positioned to support the national push to end the country's water crisis. Our plan will leverage the large, unmet demand for water and sanitation financing among people living in poverty, India's strong microfinance infrastructure and increasingly digitized lending environment, and the significant support from the Government of India to continue to remove the financial barriers between people in need and safe water and sanitation at home.
In addition to our household-level work through WaterCredit, we will also continue playing a catalytic role in developing financial solutions at the community level, including programs that help water enterprises, infrastructure, and utility services expand their services for people in need. And we will continue to partner closely with key multilateral development finance institutions and government partners in India, such as the Ministry of Drinking Water and Sanitation's Swachh Bharat Mission and Jal Jeevan Mission, UNICEF, the World Bank, WaterAid, and local organizations. Through these partnerships, we are working to influence public policy and practice changes that make more funds available for water and sanitation solutions across the country.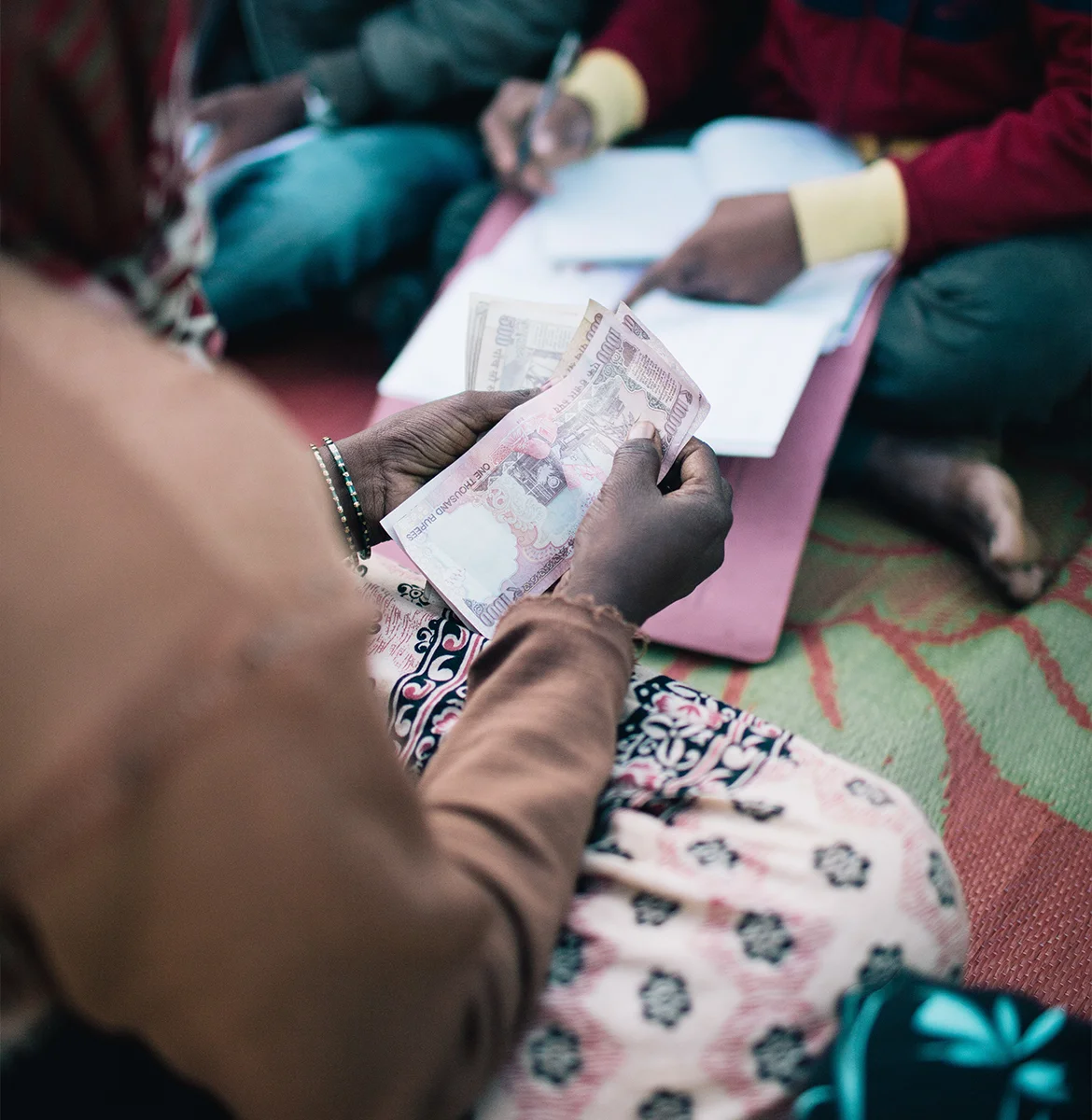 Sunita has safe water at home
Watch to hear from Sunita how affordable, lasting access to safe water at home has changed her life in south India.
Stories of Impact

Anita's family is safe

Anita wanted to give her girls a safe, healthy place to go but, the thought of paying for a private toilet at home felt financially impossible. How could she save to build a toilet when the costs of living were already too high? Read about how a small loan helped Anita solve her family's sanitation crisis.

Read more

Stories of Impact

It's time for school

Water makes time for school possible for kids in Rasulpur and around the world. When kids have access to safe water at home they can walk to school instead of walk to collect water.

Read more

Stories of Impact

Usha

In a small community outside of Hyderabad, India, Usha is one of many women who used small, affordable loans to construct a water tap or toilet at home.

Read more
India impact statistics
People reached
24.6 million
Capital mobilized (USD)
$1.3 billion
Loans disbursed
5.4 million
Number of active partners
28
Average loan size (USD)
$240
Percent of women borrowers
99%
Households living under $6.85/day
94%
To help end the water crisis in India, donate today.
Donate