Brazil's water and sanitation crisis
Despite having one of the largest economies in the world, there are still deep inequalities in access to water and sanitation among Brazil's geographical regions, rural and urban communities and households. Currently there are more than 1.2 million people without access to safe water and 20 million without access to improved sanitation. For those who do have access to safe water, the water supply downtime, disruption in service and deficiencies in drinking water systems remain challenging.
Lack of access to improved water and sanitation disrupts the socioeconomic development of the country and has significant implications on health. Brazil ranks higher than average, globally, on infant death mortality and hospitalizations of adults and children. These rankings are linked, at least in part, to a severe lack of access to improved water and sanitation services.
Now more than ever access to safe water is critical to the health of families in Brazil so they can prepare and protect themselves from the COVID-19 pandemic and other diseases.
Our impact in Brazil
Brazil's advanced financial landscape positively indicates that smart, market-based solutions have the potential to accelerate water and sanitation access across the country. Currently, there are large disparities in access to financing for those living in poverty, and banking policies and perceptions remain stacked against the poor. Water.org can change this.
With high demand for water and sanitation services and strong potential for microfinance markets, Brazil is a great fit for our WaterCredit solution.
In 2017, we certified our first microfinance institution partner and began piloting WaterCredit.  Since then, Water.org has brought on additional financial partners and expanded our work in the region, reaching more than 267,000 people with access to safe water or sanitation at the household level.
As a new geography, we are focused on creating a solid foundation in Brazil and building on lessons learned from pilot programs in select Brazilian states to scale the most promising approaches nationwide. We will work with a variety of partners – including microfinance institutions, commercial and government banks, and product manufacturers – to develop water and sanitation lending programs and supplies that are accessible and affordable to people in need.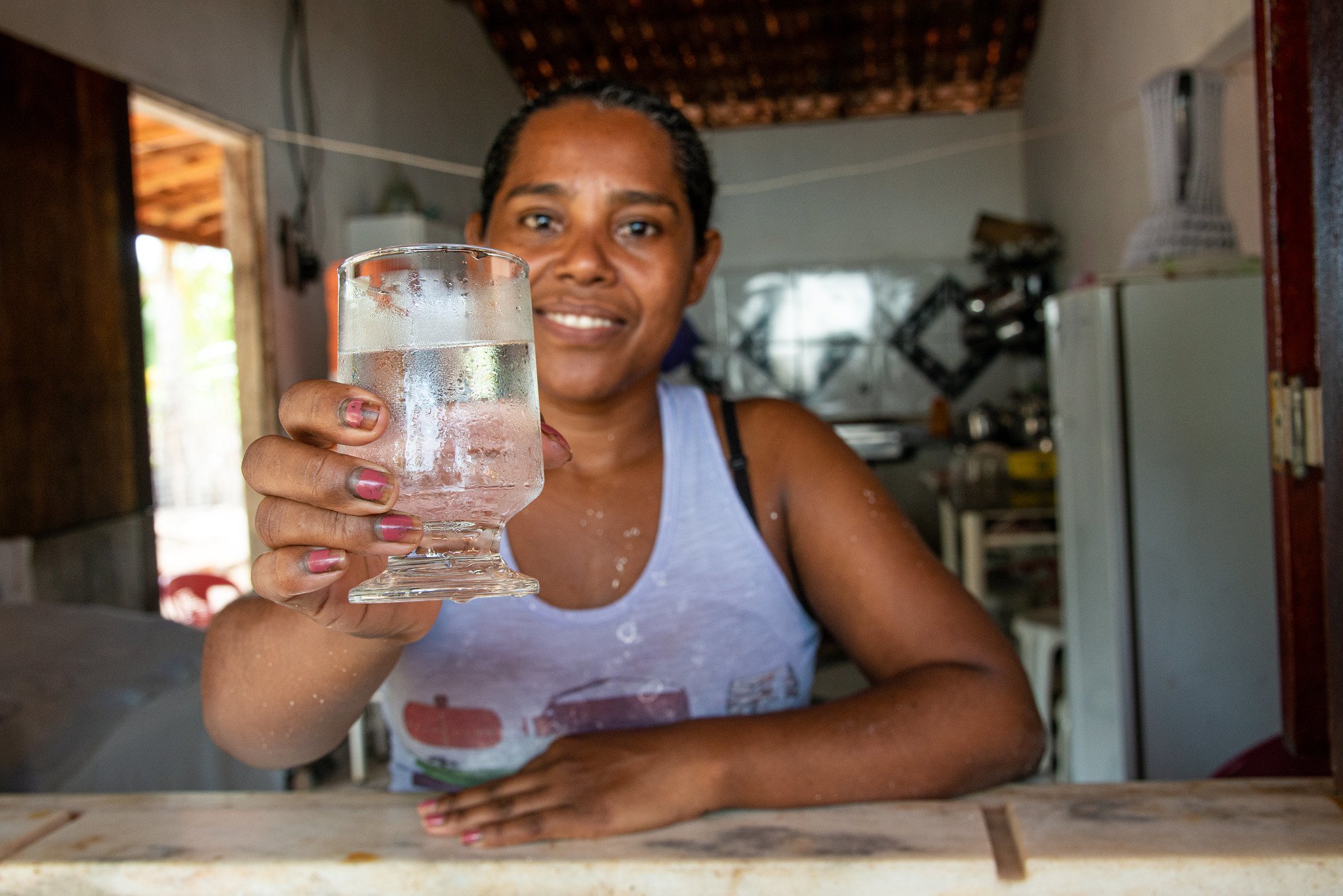 Stories of Impact

Today Andreia and her family have safe water at home

For years, Andreia's family didn't have access to safe water on their property. Andreia knew her kids' childhoods could be full of learning, playtime, and healthy days if Andreia could find an affordable way to give them the safe water needed to survive and thrive.

Read more

Stories of Impact

Cirliane's water crisis is over

Cirliane lives in a rural farming village in Brazil. Cirliane and her husband, Gean, needed access to safe water at home so they could effectively run their farming and baking businesses and, more importantly, so they could protect the health of their baby boy, Joae.

Read more

Stories of Impact

Against all odds, this dad gave his family safe water at home

It is because of generous donors that this dad in Brazil got what he needed to solve his family's water crisis. When it seemed like all odds were against Jonas, your support made it possible for him to access an affordable, long-term safe water solution, that has changed his family's lives.

Read more
Brazil impact statistics
Capital mobilized (USD)
$44 million
Number of active partners
6
Average loan size (USD)
$667
Percent of women borrowers
53%
Households living under $6.00/day
29%
To help us reach more people in need of safe water and sanitation in Brazil, donate today.
Donate