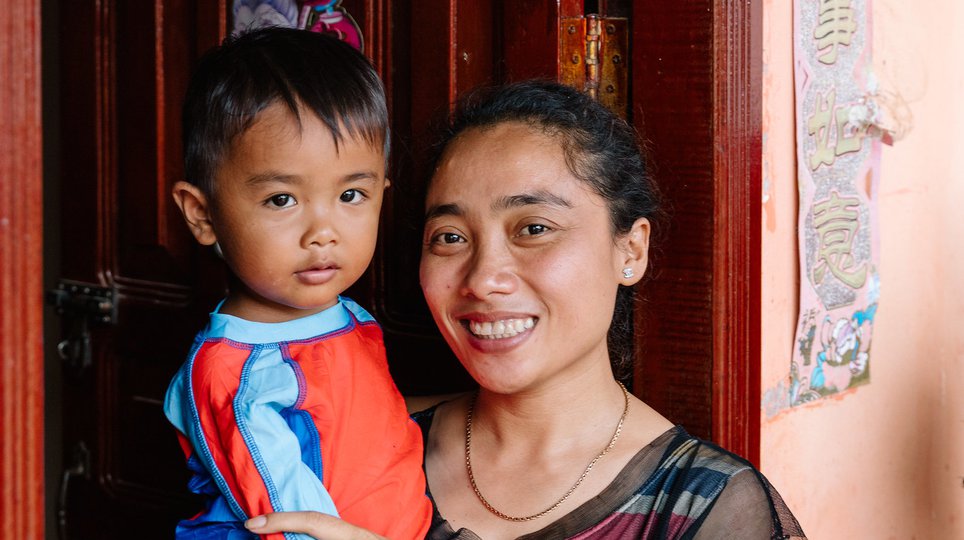 Her family's bright future starts with water
Sally is a mom of four young children. While the eldest three are at school, Sally enjoys time with her youngest, mixing play with the housework. Life for Sally's family wasn't always like this. Even before becoming a mom, and for several years after, Sally was responsible for finding the water her family needed to survive.
Read more
With a small, affordable loan Sally gave her family the water they need to survive. Now she doesn't have to pass the burden of water collection on to her children, nor will she continue to carry it alone.