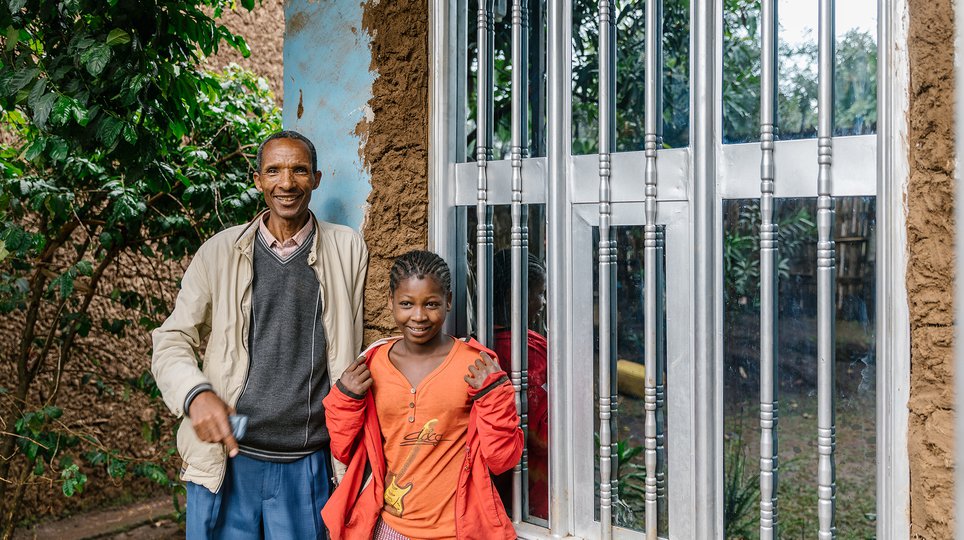 Why Abraham wanted water for his kids
Abraham knew his wife worked hard alongside him, but it was not until her passing that he recognized the weight of the burden she and so many women in Ethiopia carry daily—collecting water for their families.
Read more
Abraham is a father of six. Water.org's work in Africa has paved the way for dad's like Abraham to get affordable access to safe water for their families.