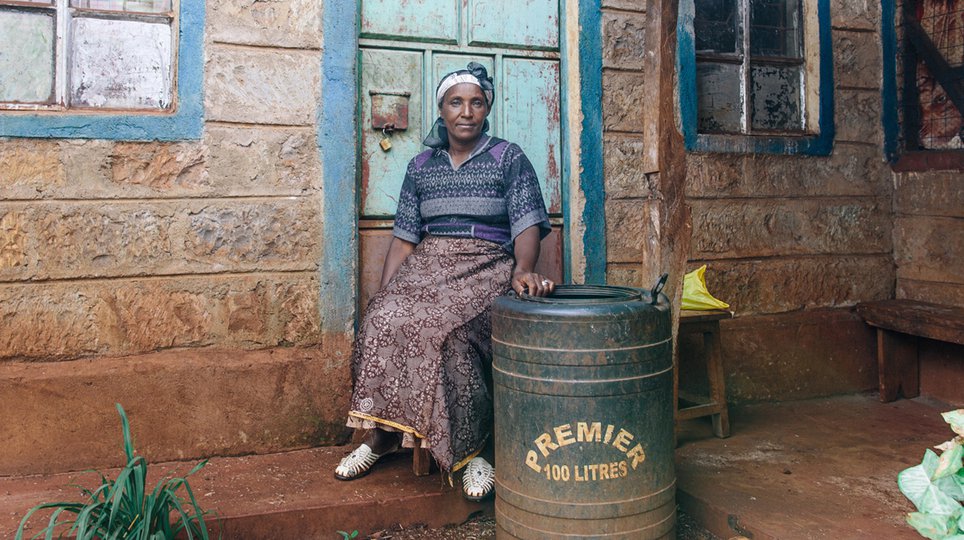 Half empty, or half full?
At her home in Kenya, Mary's old water tank posed a serious risk to her and her family's health as an open barrel of standing water can quickly become a breeding ground for disease-carrying mosquitoes.
Read more
We created WaterCredit to help people like Mary get access to small, affordable loans for household water solutions.