Indonesia's water and sanitation crisis
With a population of 273 million people, Indonesia is the fourth most populous country in the world and claims Southeast Asia's largest economy. The capital, Jakarta, continues to expand as an international hub; however, rural communities and residents of informal settlements in urban areas struggle in terms of poor health and infrastructure. For many households, water sources are distant, contaminated or expensive, and household sanitation is unaffordable.
About 18 million Indonesians lack safe water and 20 million lack access to improved sanitation facilities. Fortunately, there is a growing microfinance sector serving low-income households across the country, and they are recognizing that financing for water supply and sanitation is a growing need.
In Indonesia and around the world, people are navigating the COVID-19 pandemic, and millions are striving to endure this crisis with an added challenge. They lack access to life's most critical resource – water. Now more than ever access to safe water is critical to the health of families in Indonesia.
Our impact in Indonesia
Water.org first launched programming in Indonesia in 2015. We've made rapid progress in increasing access to water and sanitation for low-income households through WaterCredit, building strong relationships with more than 21 local financial institutions, and changing the lives of more than 3.8 million people.
We continue to expand our work by pursuing partnerships with different types of organizations, including commercial banks and rural banks.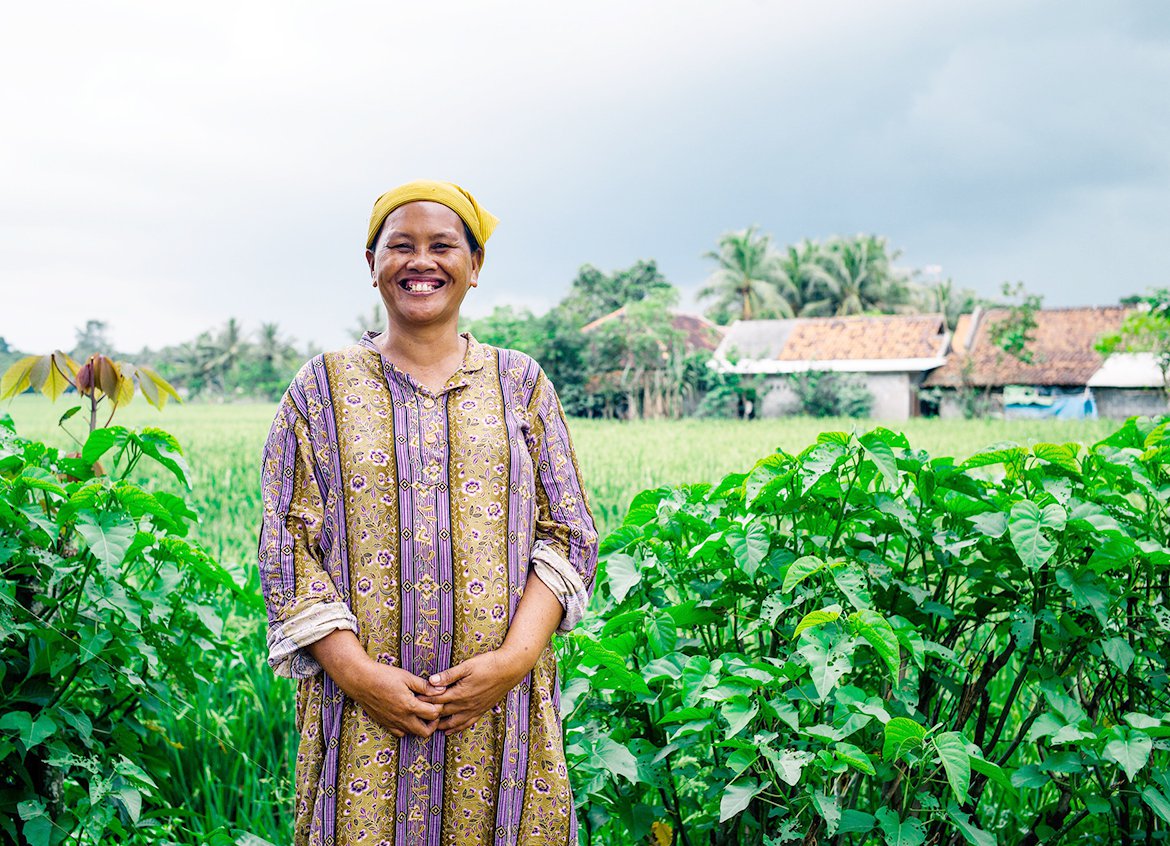 We also partner with community-based organizations which are responsible for providing water and sanitation services to rural areas. We work to build their capacity and help them access much-needed capital from local banks to expand infrastructure and reach more people in need of safe water and sanitation solutions.
Water.org sees great potential to further increase our impact by collaborating with local water utilities. We can provide customized technical assistance to these government-owned utilities to improve their business operations and sustainability of services. This includes helping them develop affordable financing options for clients who are connecting to their system for the first time, as well as helping them develop digital payment options for greater convenience and cost-efficiency.
Indonesia impact statistics
People reached
3.9 million
Capital mobilized (USD)
116 million
Number of active partners
21
Average loan size (USD)
$148
Percent of women borrowers
91%
Households living under $6.00/day
80%
To help us reach more people in need of safe water and sanitation in Indonesia, donate today.
Donate