Indonesia's water and sanitation crisis
With a population of 273 million people, Indonesia is the fourth most populous country in the world and claims Southeast Asia's largest economy. The capital, Jakarta, continues to expand as an international hub, however, rural communities and residents of informal settlements in urban areas struggle with infrastructure and poor health. For many families, water sources are distant, contaminated or expensive, and household sanitation is unaffordable.
About 18 million Indonesians lack access to safe water and 20 million lack access to improved sanitation. Fortunately, there is a growing urgency due to national targets for universal access to safe water and sanitation by 2024, and both the public and private sectors are recognizing that financing for household water and sanitation solutions is a growing need.
Our impact in Indonesia
Since 2014, we have rapidly increased access to water and sanitation for low-income households through our WaterCredit solution, building strong relationships with more than 22 local financial institutions, and changing the lives of more than 4.3 million people with safe water or sanitation.
We continue to expand our work by pursuing partnerships with different types of organizations, including commercial banks and rural banks. We also partner with community-based organizations, which are responsible for providing water and sanitation services to rural areas. We work to build their capacity and help them access much-needed capital from local banks to expand infrastructure and reach more people in need of safe water and sanitation solutions.
4.3 million people now have access to safe water or sanitation at home in Indonesia.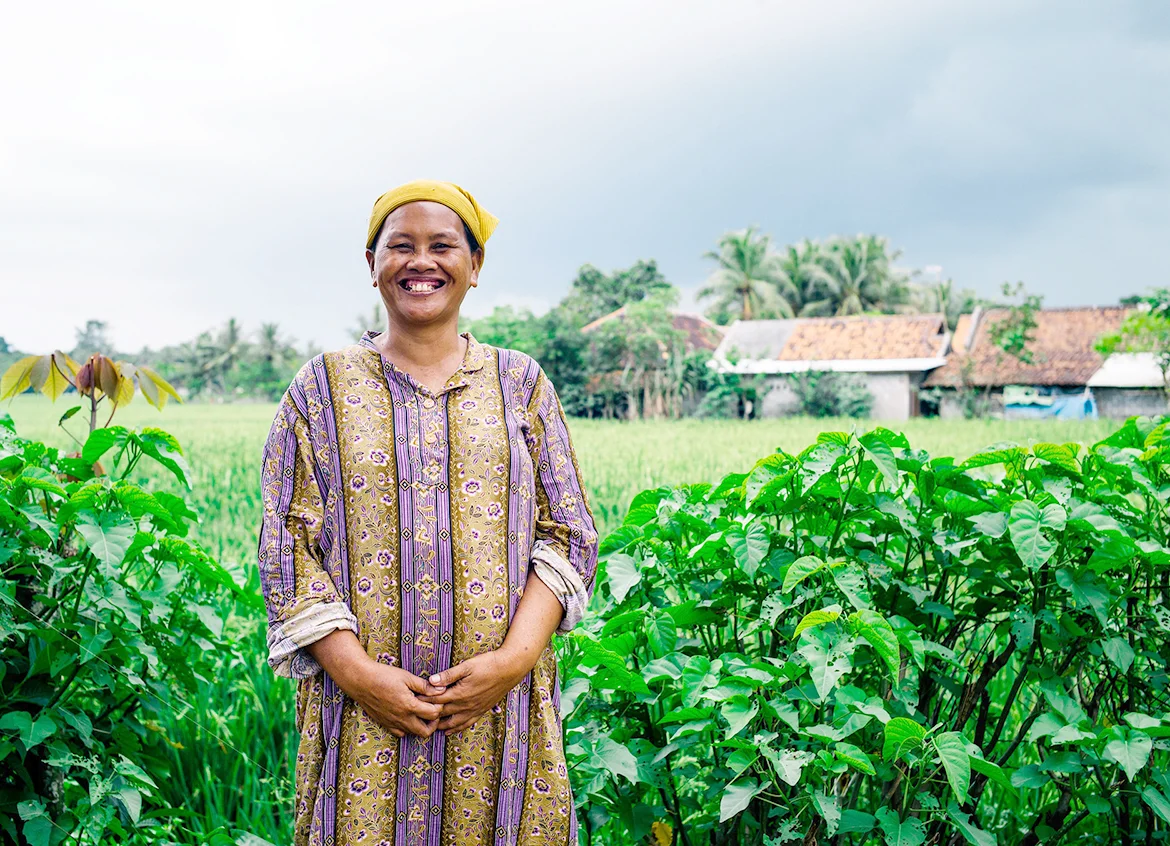 A vision for future impact in Indonesia
Throughout the next several years, Water.org plans to support the Indonesian government's targets in reaching universal access of basic water and sanitation across the country using market-based approaches.
We see great potential in collaborating with local water utilities. We can provide customized technical assistance to these government-owned utilities to improve their business operations and sustainability of services. This includes helping them develop affordable financing options for clients who are connecting to their system for the first time, as well as helping them implement solutions that are both cost and energy efficient.
Stories of Impact

How Janine gave her family safe water

Janine is a hardworking woman who is determined to give her family what they need to survive. When her family needed an affordable way to get safe water at home, Janine made the connection to give them a long-term safe water connection. Read her story.

Read more

Stories of Impact

To making a house a home

Mherindalee's home is important to her. It's where her family lives, works, plays, and rests. The water flowing from Mherindalee's kitchen tap means now she has time - time to care for her home, time to play with her children, and time to make her family's favorite dishes.

Read more

Stories of Impact

Sariati's water crisis is over

For generations, women in Sariati's family faced an impossible choice when it came to giving their families water - certain death without water, or possible death from consuming unsafe water. For these women in Indonesia and millions of others around the world, collecting water would take up to six hours each day.

Read more
Indonesia impact statistics
People reached
4.3 million
Capital mobilized (USD)
$134 million
Number of active partners
22
Average loan size (USD)
$159
Percent of women borrowers
91%
Households living under $6.85/day
80%
To help end the water crisis in Indonesia, donate today.
Donate