Her family's need for water was great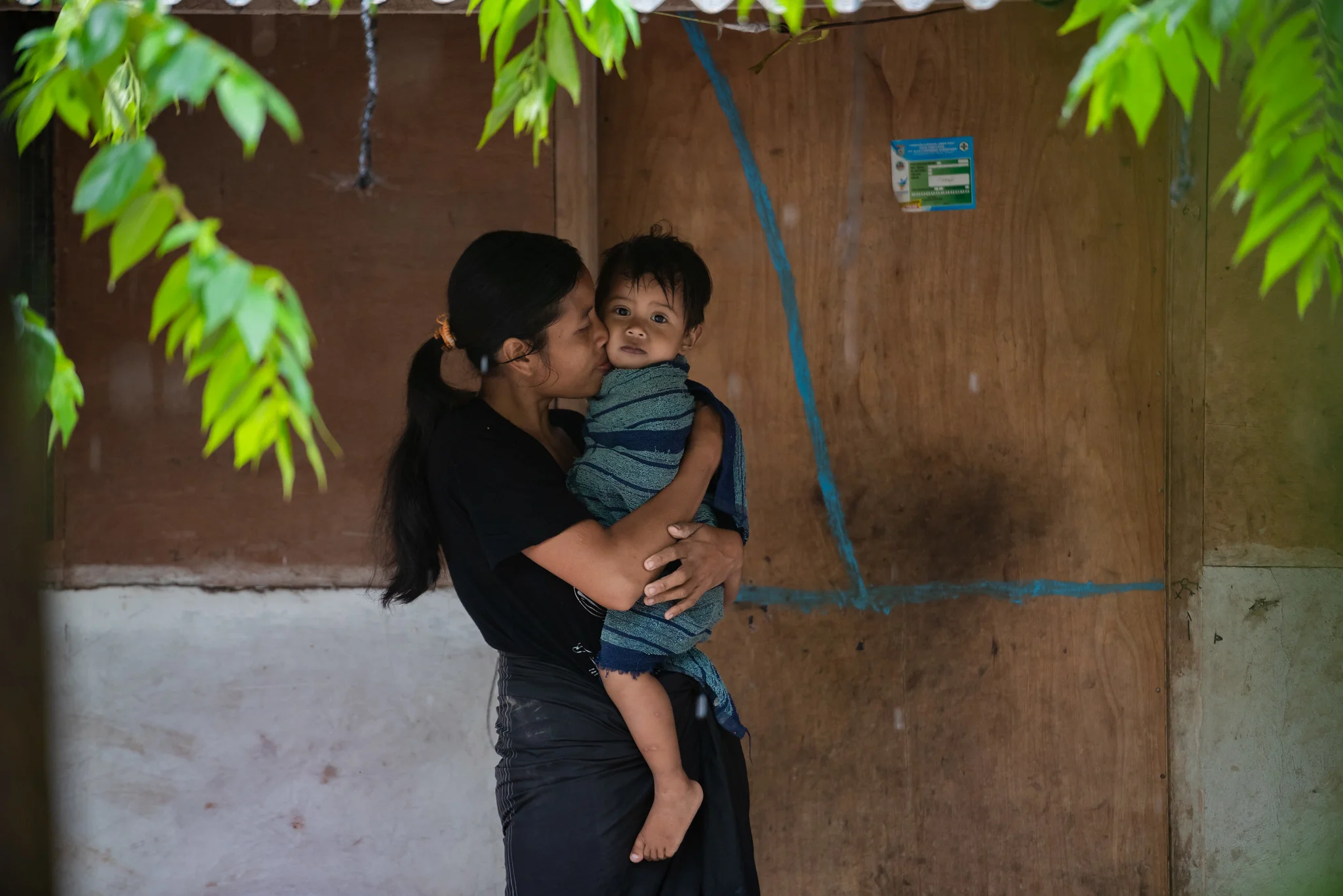 Upon meeting Warni, it is clear just how much she loves her family. Always holding her young daughter close, she gladly shares how together with her husband, she works hard to ensure her kids are healthy and safe, even if it means walking miles in the early morning hours to collect water from a river.
Warni explained her water crisis as frustrating saying, "It is frustrating to not have water. It feels like having no money." After hearing this one might wonder, what does Warni mean by "it feels like having no money?" Warni explained that if you lack money, you work to earn it. However, when you lack water, she found there was nothing she could do. Aside from asking for a few liters here and there from her neighbors, or the laborious daily chore of collecting water from a river, Warni felt hopeless about ever having enough water to survive.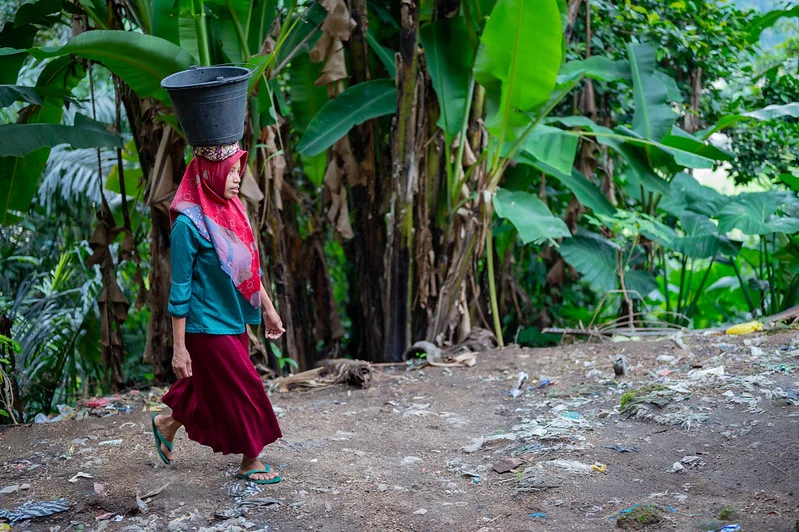 "Before, if we didn't get water from the river, we would have nothing to drink."
Warni's family has access to safe water at home now. She knew her family's need for water was great. Thankfully, Water.org's partner bank in Indonesia was able to help meet this need, in an affordable, sustainable way.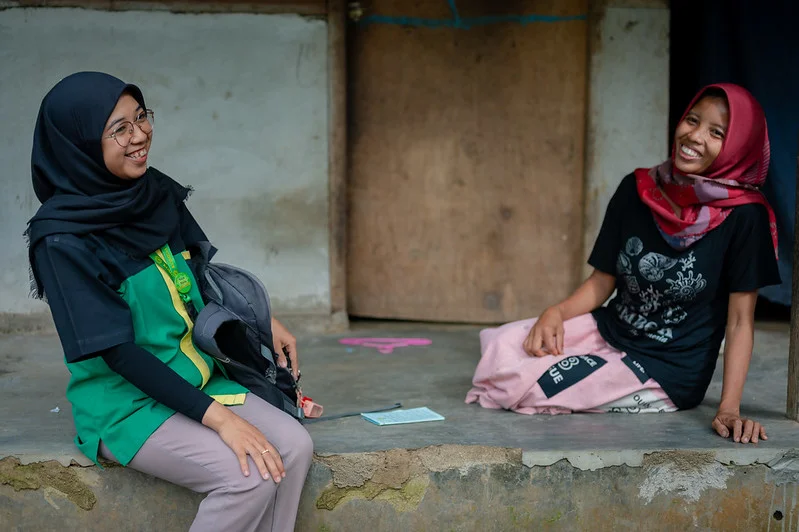 Since 2014, we have rapidly increased access to water and sanitation for low-income households in Indonesia through our WaterCredit solution, building strong relationships with more than 22 local financial institutions, and changing the lives of more than 4.3 million people with safe water or sanitation. Warni and her family are some of those people whose lives are forever changed now that they have lasting access to safe water at home.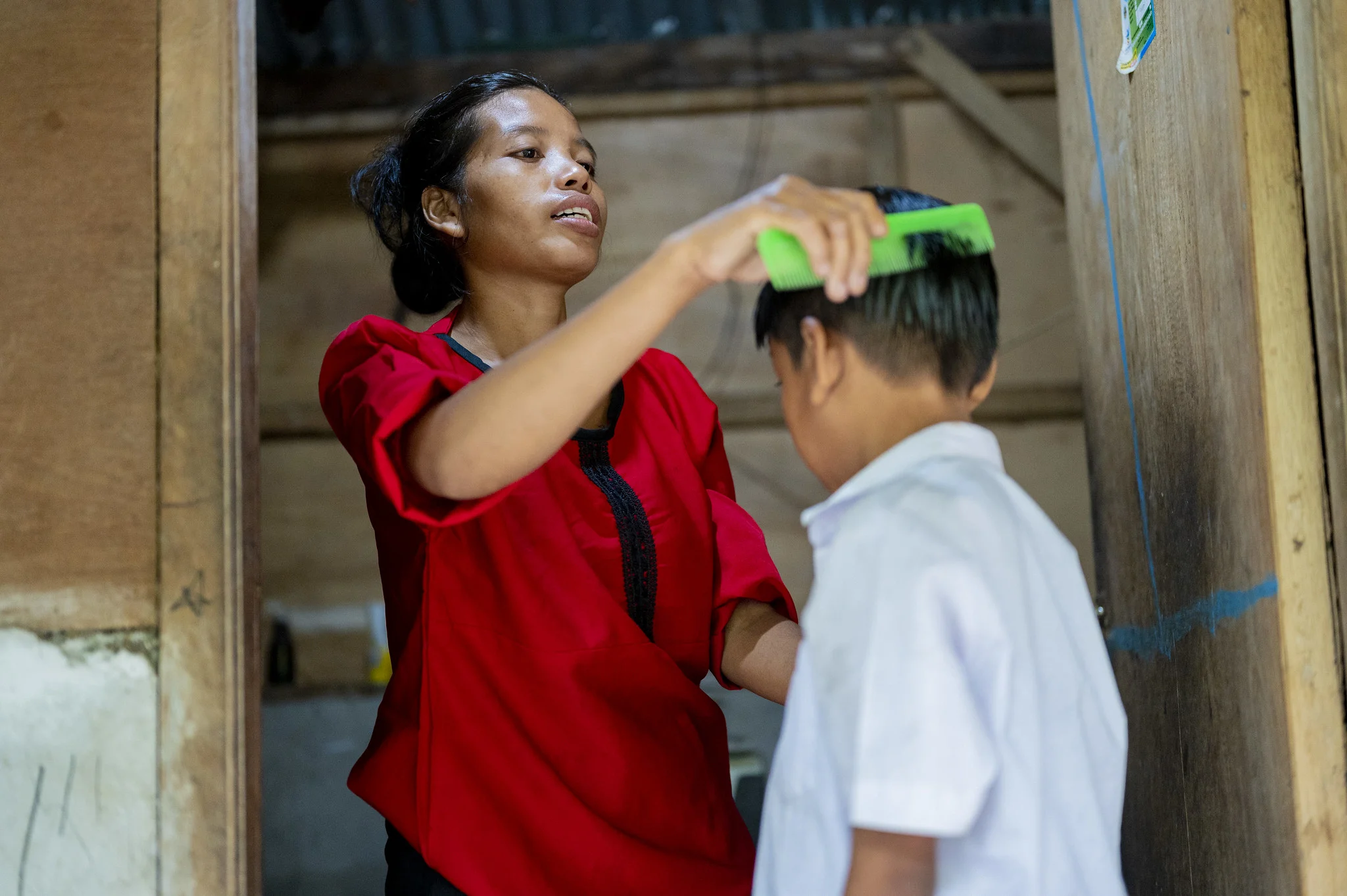 "Now we have enough water to drink and we can stay healthy."
With lasting access to safe water at home Warni's son now has the health to consistently attend school each day and her husband is able to go to work. And now, Warni can care for her baby daughter while she works at home to earn extra income the family needs to survive.
---
Here, Warni shares her story demonstrating the power of financing for water and sanitation to bring health, hope, and opportunity to families in need.