Safe water at home empowers this village leader, businesswoman, and mom
The women in Selamah's village look to her to help them earn income. This is because Selamah is an established vendor of vegetables at the big city market. Selamah understands how selling at the market works as she has dealt produce to vendors there for many years. So, the women in her village collect food like fern leaves and bamboo from the forest and bring them to Selamah to prepare for sale.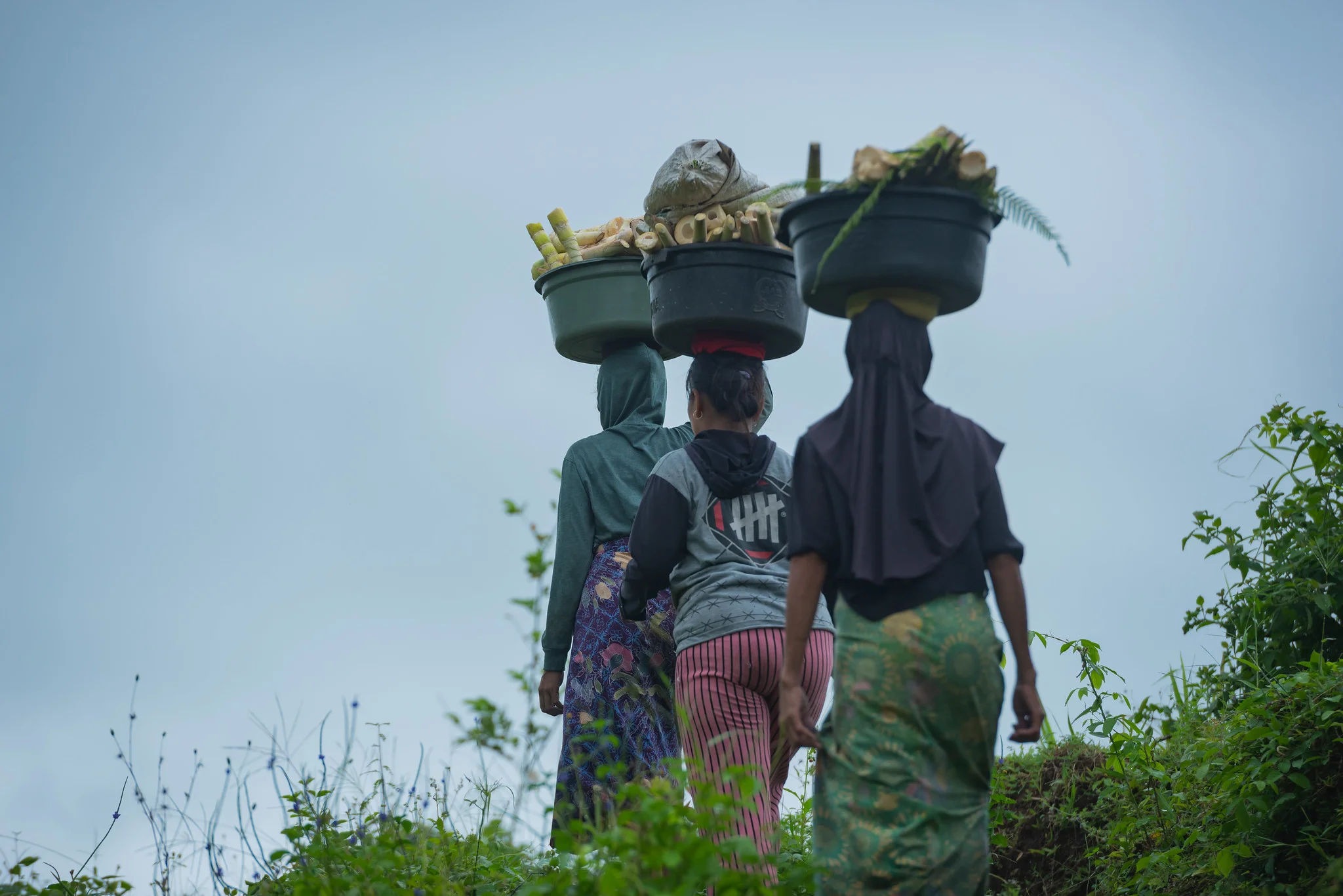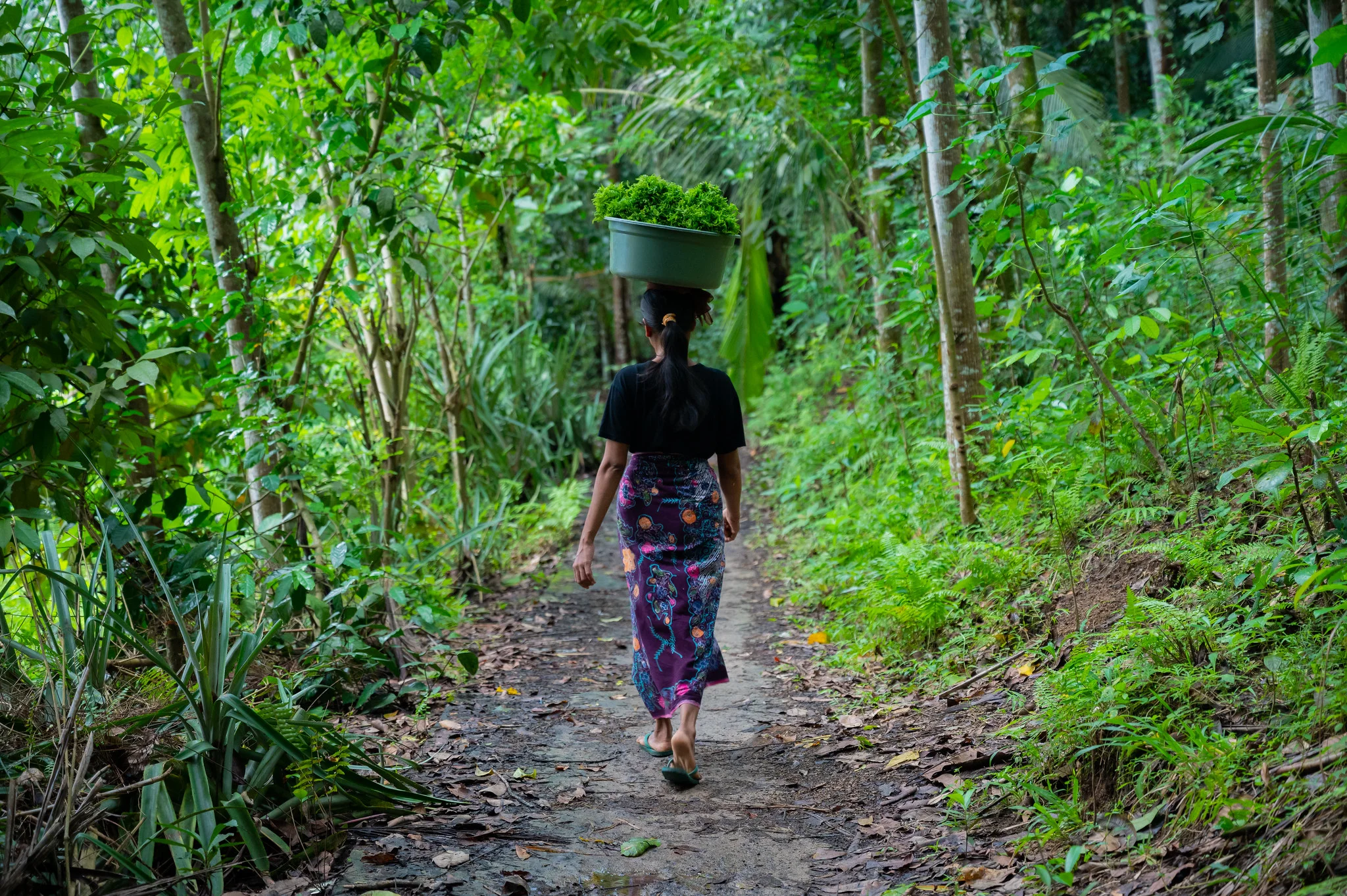 Selamah's confidence in selling produce is encouraging to her friends and neighbors because they know they can count on Selamah to help them earn money to feed and care for their families. However, in the past something Selamah did not share was her personal challenge with not having access to the water she needed to care for her family and run the vegetable business. Without access to safe water at home, Selamah struggled. She could not bathe her children, do laundry, or cook. And without water at home, Selamah could not wash or cook the produce to sell.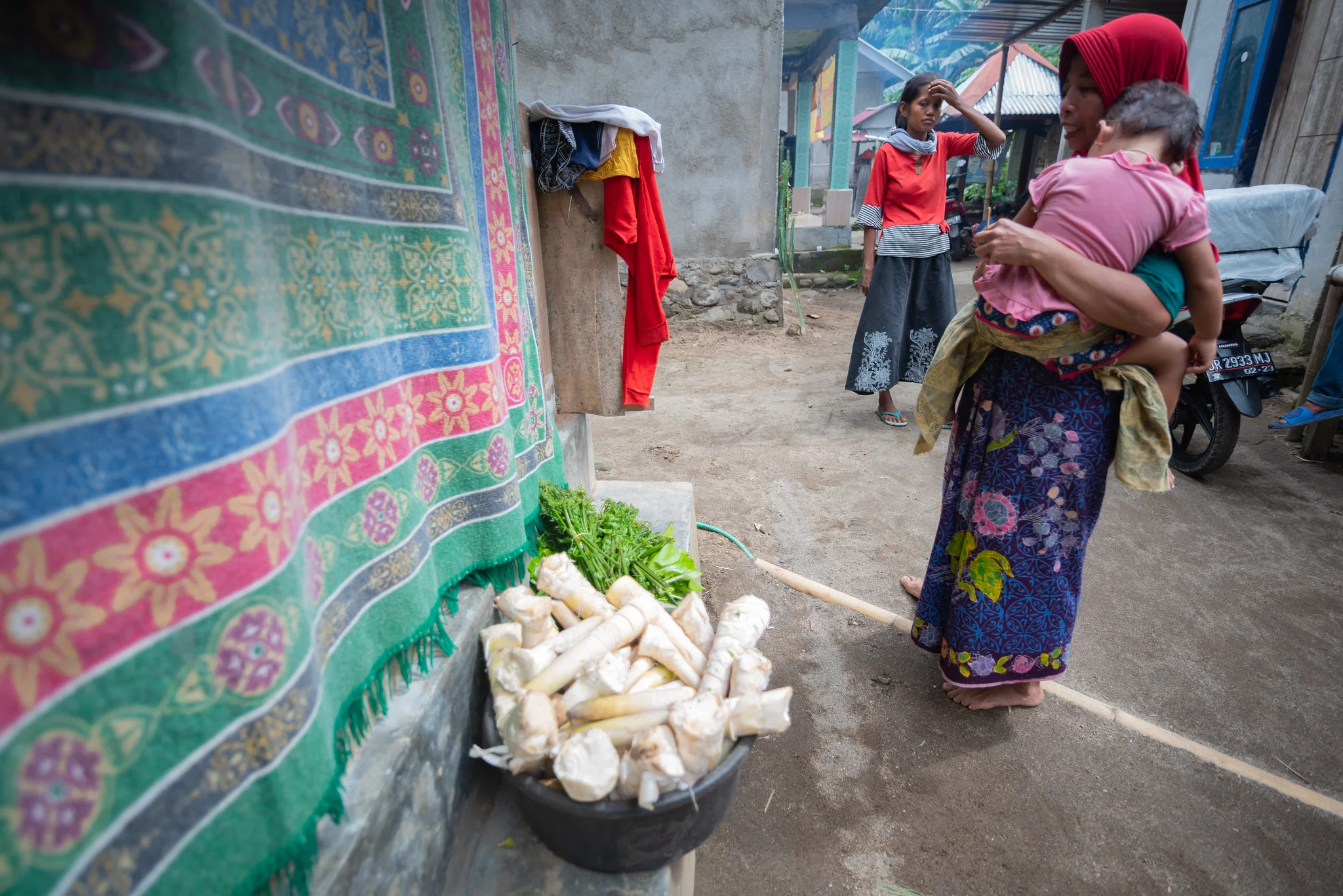 Selamah and her family live in a rural, forested village in Indonesia. Selamah spent years walking to the Meninting River to collect water. She stored the water in buckets and used it to care for and cook for her family. She also used the water to wash the vegetables she sold at the market. Because of her many needs for water, trips to and from the Meninting River were frequent and exhausting. This way of getting water was not safe or sustainable.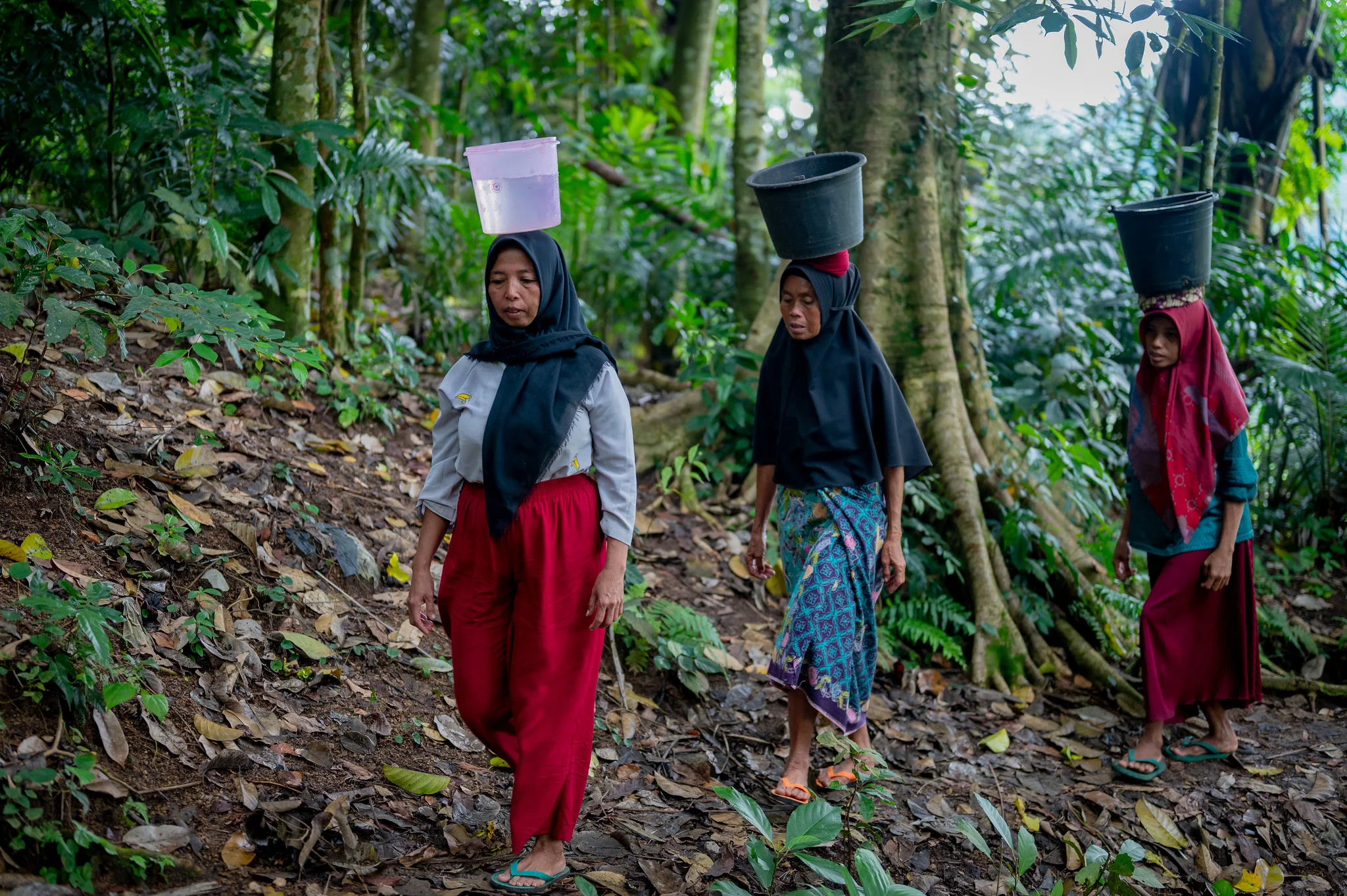 Through the same microfinance organization Sapdiah received her small loan for a water tank and filter, Selamah also got a loan to fund a water connection. Now Selamah has a water tap on her property from which she can draw safe water for her family and business as needed.
"After we got safe water at home, my income increased."
With access to safe water at home now this leader among the women of her community has a restored sense of confidence and continues to be grateful, "I am thankful there are many vegetables to sell and that I have plenty of water to clean them…they [the women in her village] are happy. I am happy. And…everyone in my family is happy."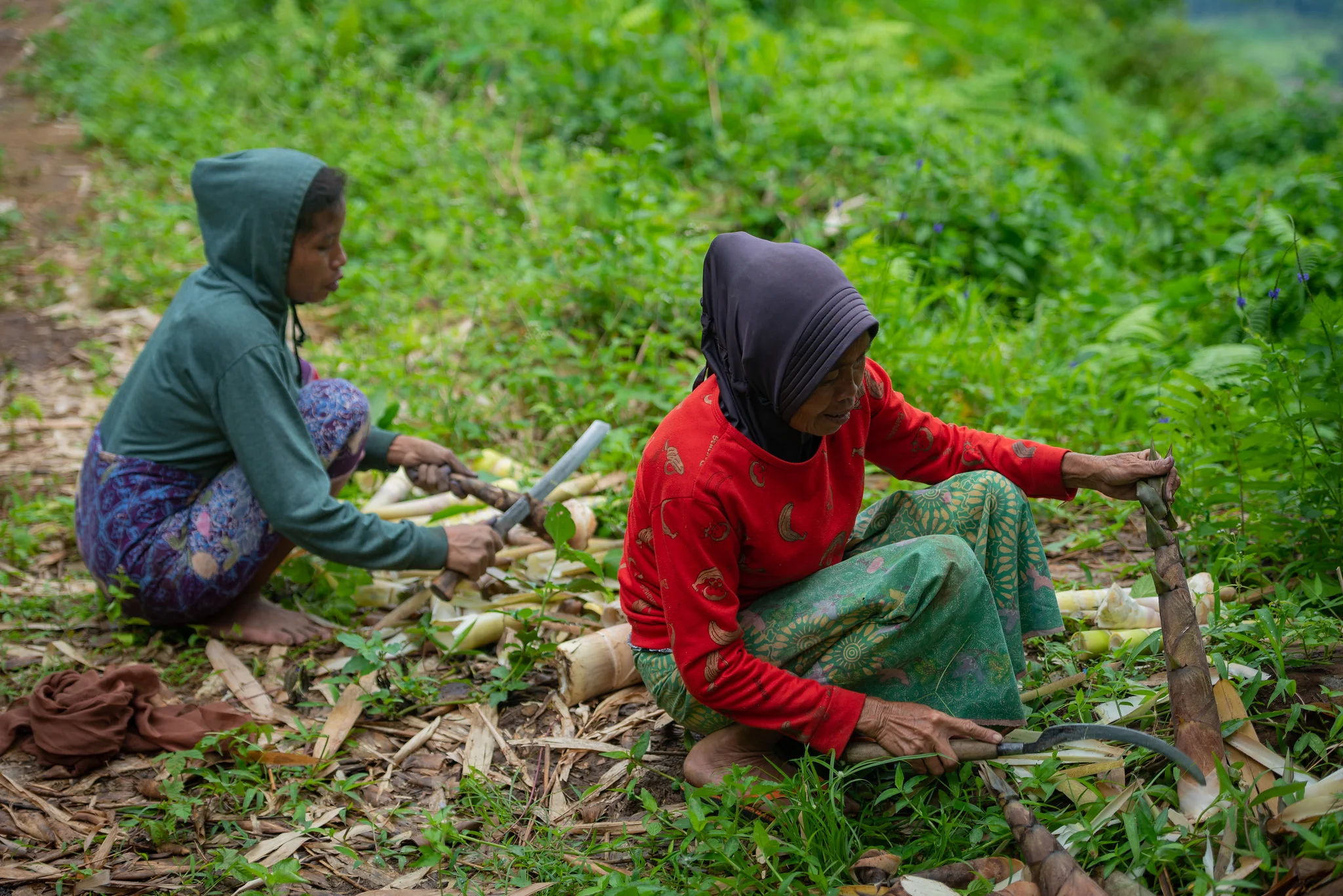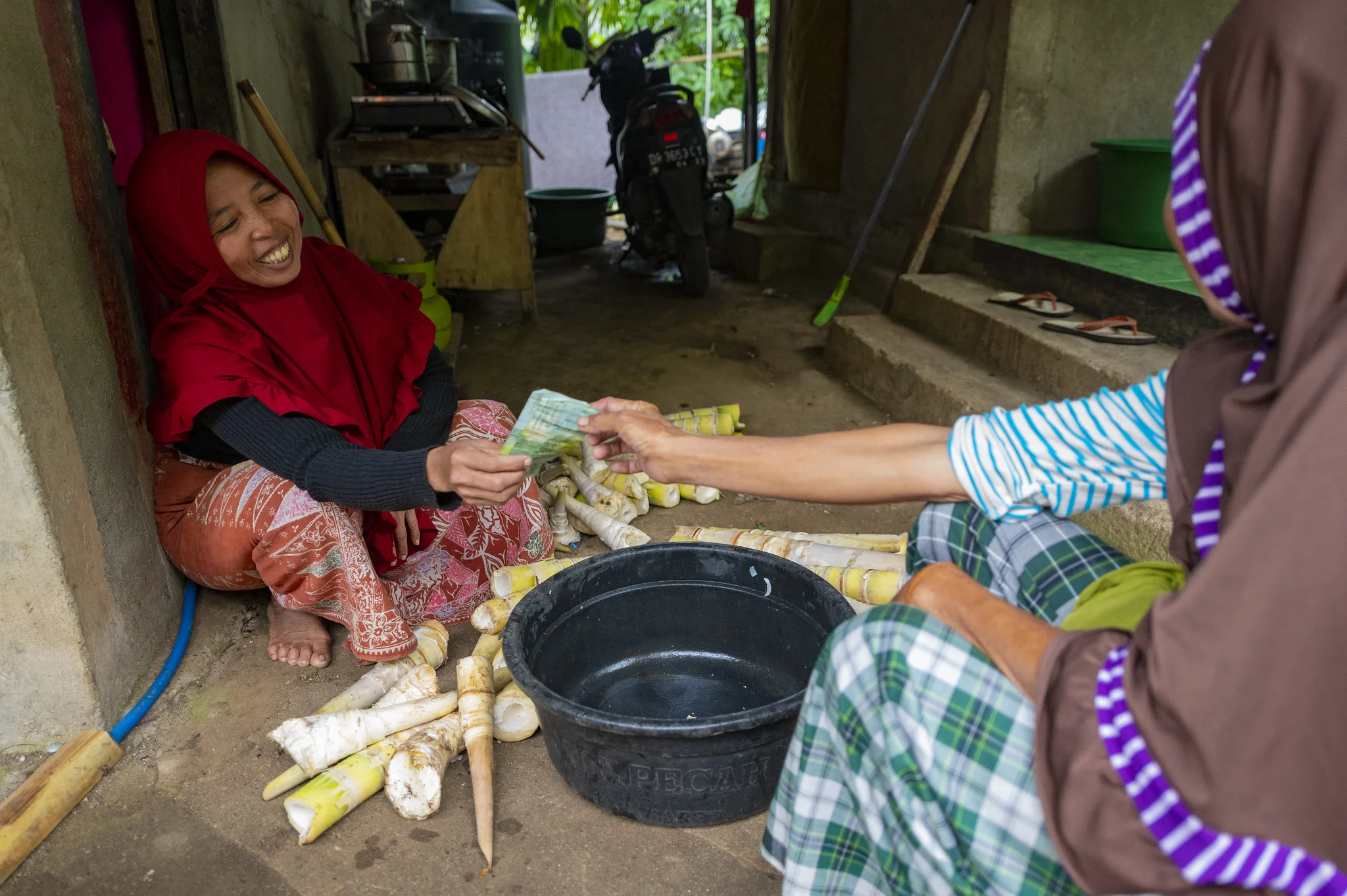 Empowering women is critical to solving the water crisis. When women have access to safe water at home, they can pursue more beyond water collection. And in Selamah's case, with access to safe water at home, they can change their family's lives and their communities.