Swati no longer struggles to give her family water
Known for its culture and beauty, Maharashtra boasts natural grandeur and commercial and industrial progress. A developing leader in India, the state of Maharashtra is making headway for its economy and its people, however in this region Swati calls home, millions of people still lack access to safe water and sanitation. As Maharashtra champions industrial and economic progress, Water.org works alongside its communities to make progress against the water crisis.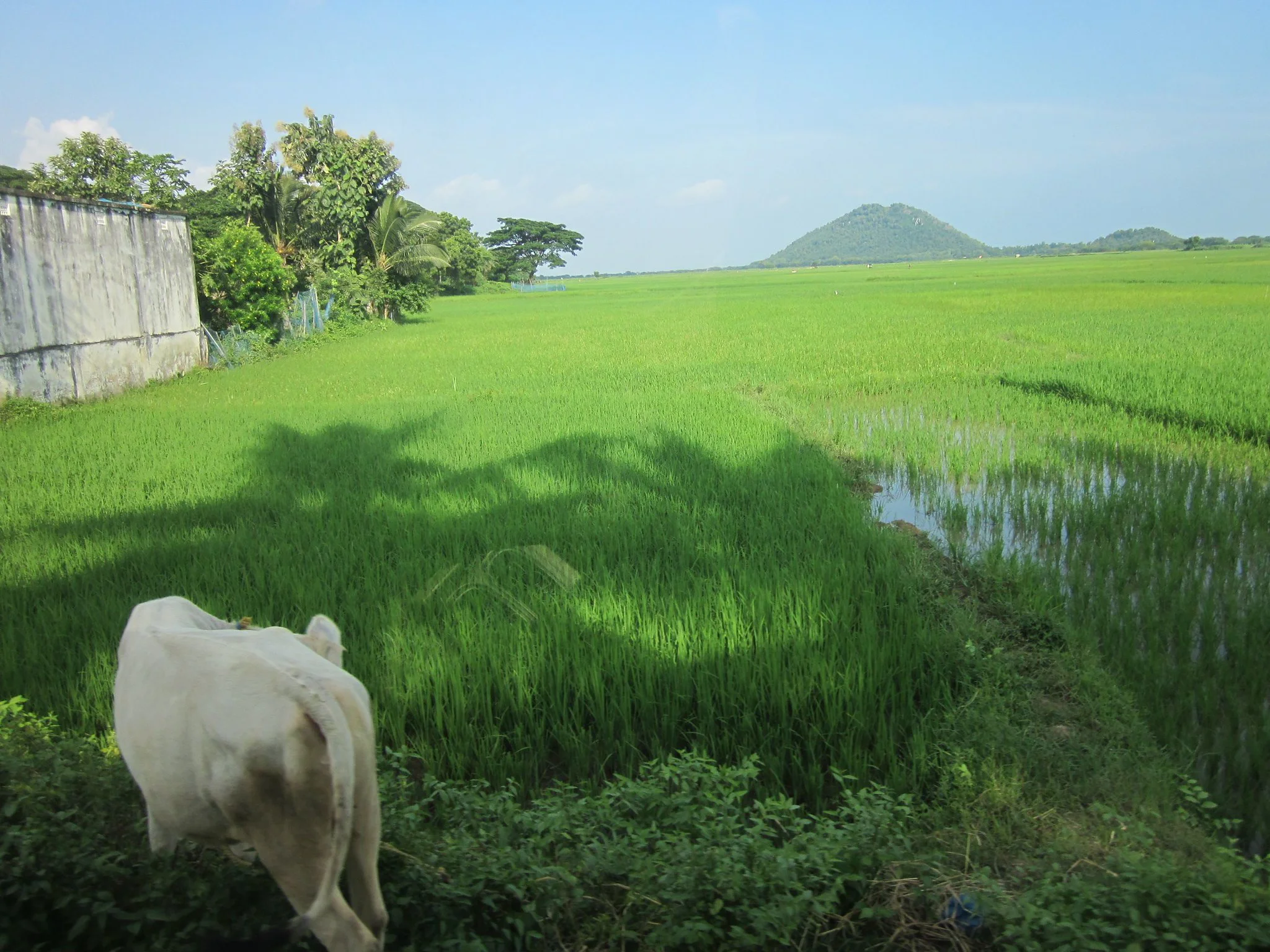 Swati lives in a village where water is most often accessed at communal water wells. The water sources are usually made possible by the local government and the amount of water available is inconsistent and highly dependent on the seasons as well as the impact of unexpected or shifting weather patterns.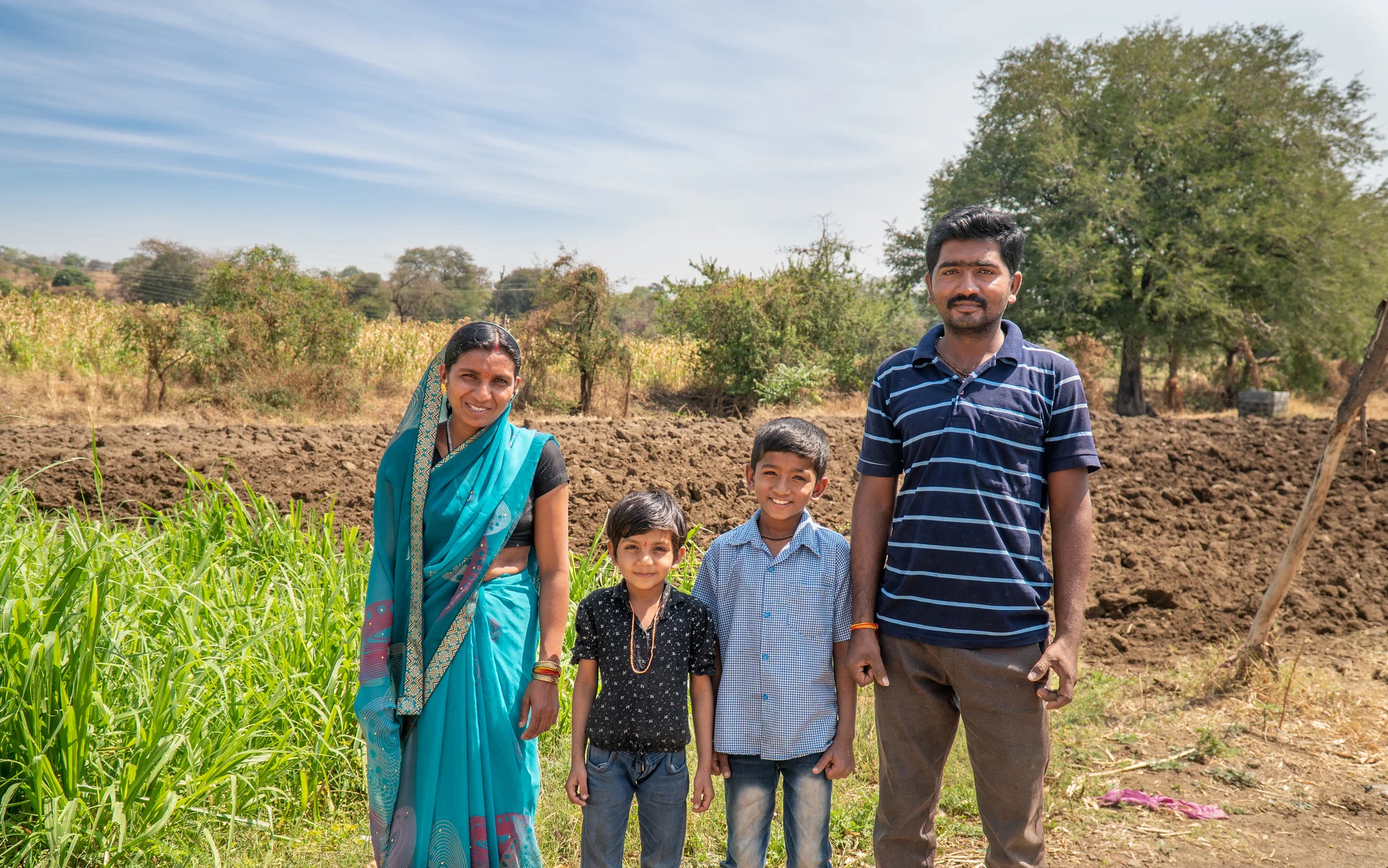 Swati recalled the days she had no choice but to get water for her family from a community water well saying, "In the past, when we needed to bring water from the well…it was a big problem…especially in the rainy season because of rain and mud."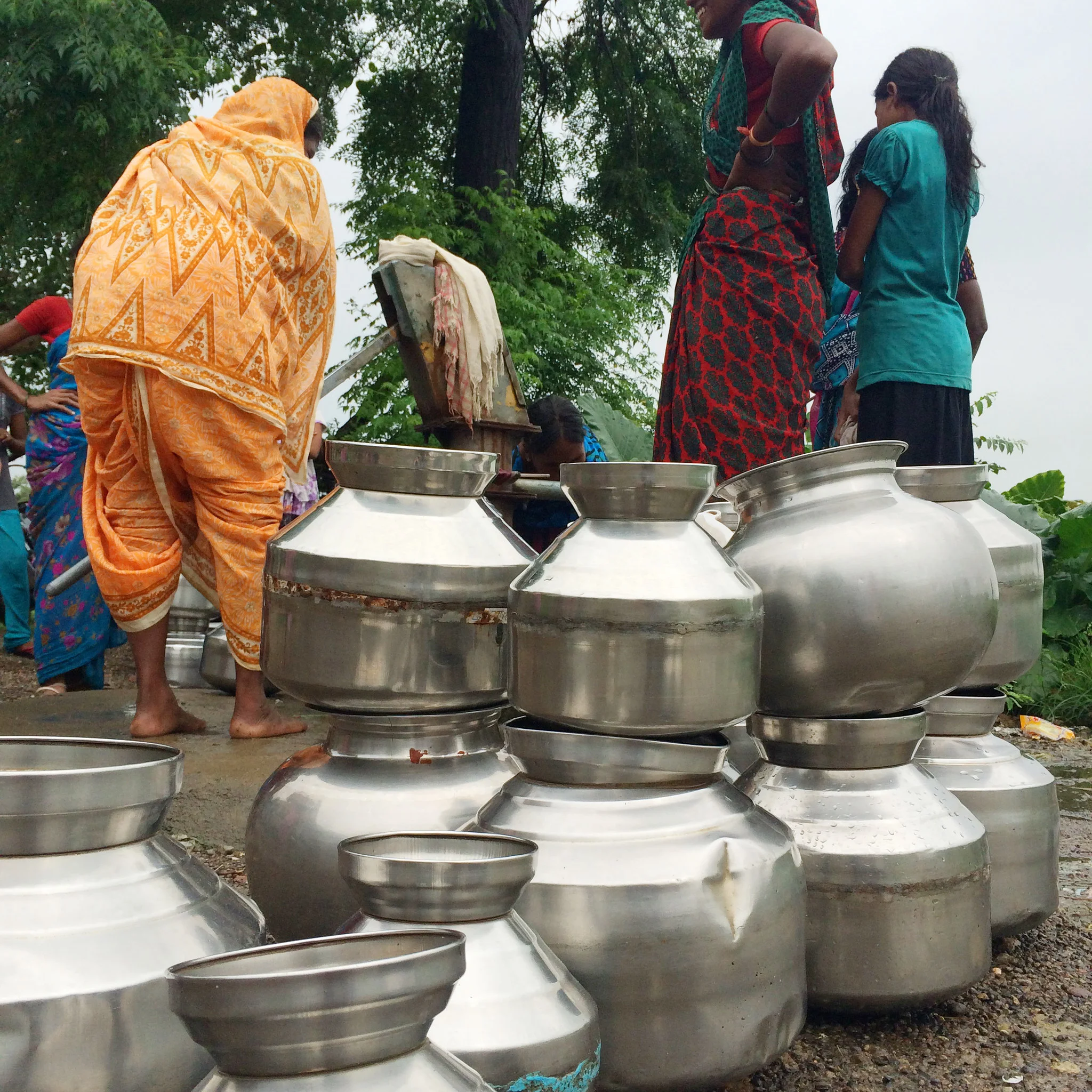 Swati further explained that the well often ran dry, so even after waiting in a long line to retrieve water, she would still leave with an empty vessel, wondering from where she could get water for her husband and their two children.
Through Water.org's local partner in Swati's community, Swati and her husband learned they could take out a small affordable loan for a long-term safe water solution and a private toilet on their property. This brought Swati great joy. Within days of being approved for their loan, Swati and her family got lasting access to safe water at home. And with his earnings as a tractor operator, Swati's husband is able to repay the loan.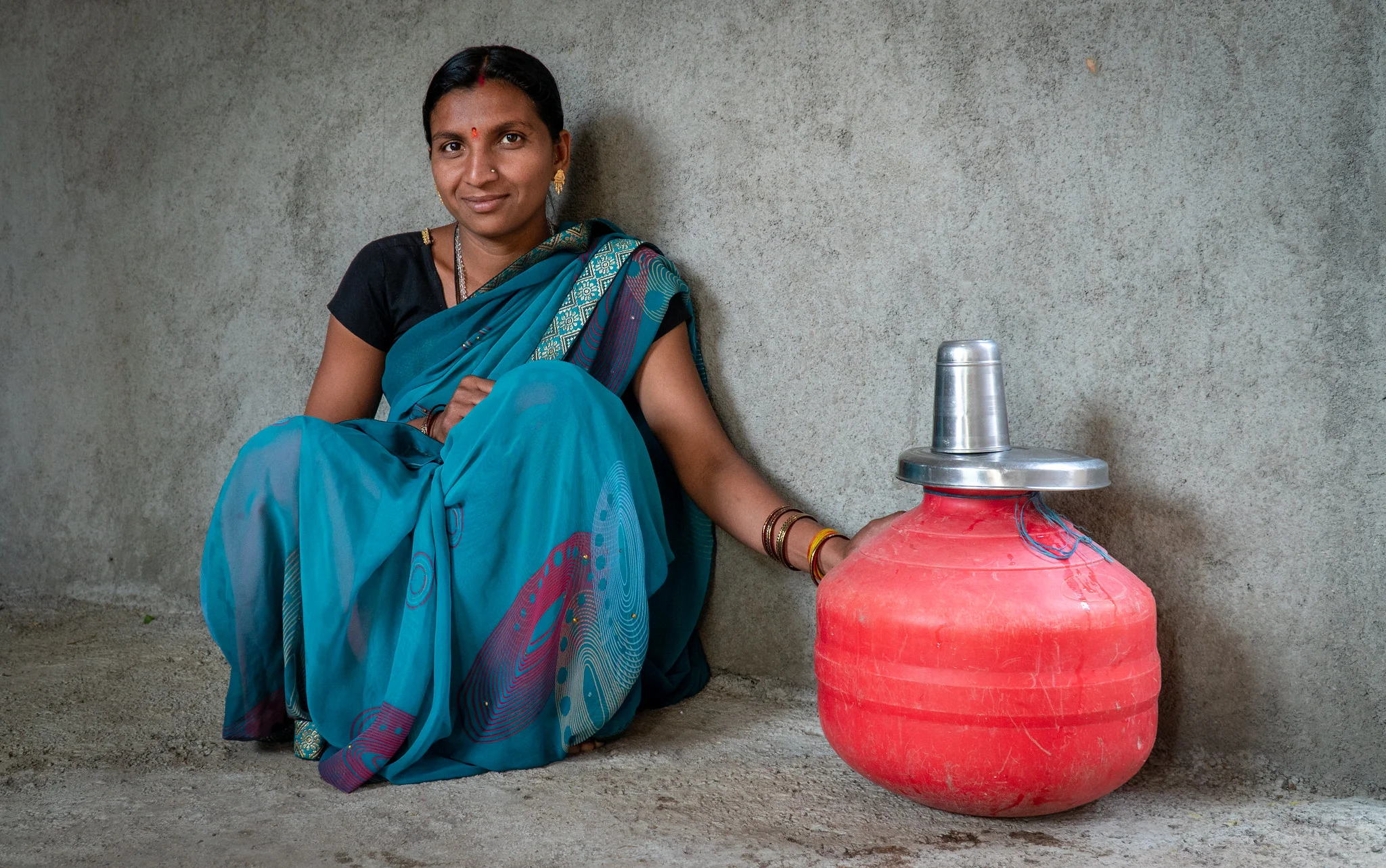 No longer worried about from where their next liter of water will come, today, Swati's focus is on supporting her family and their home in Maharashtra as they work toward the bright futures ahead of them.
Thank you for giving to help empower families in India and around the world with affordable, lasting access to safe water and the health and resilience that flows from it. Go here to learn more about how financing for safe water and sanitation solutions helps change lives.