Let's change 40 million more lives with safe water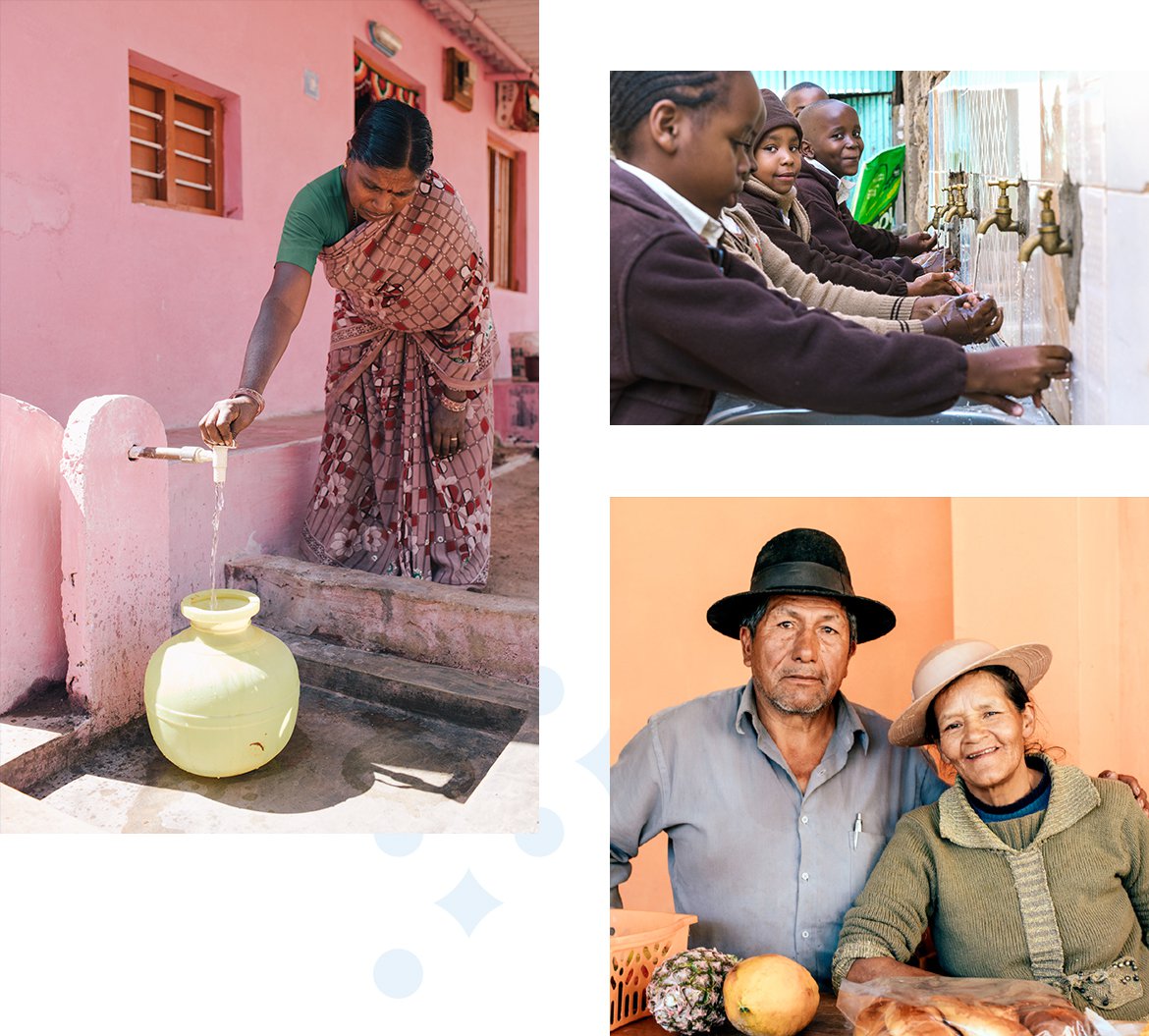 Today looks different for 40 million people because now they have access to safe water or sanitation
Now, rather than walking for water, kids walk to school where they read, write, and dream. At home, sewing machines hum and tea kettles whistle as women spend their time cooking and creating to earn income—instead of collecting water. And outside, freshly washed laundry hangs to dry, livestock graze, and gardens grow.
Today, 40 million people know that another healthy, productive day awaits them because tomorrow, water is just a few steps away.
With your help, tomorrow can hold the same health, hope, and opportunity for even more people in need of safe water and sanitation.
Start donating $40 monthly, today, so we can reach
40 million more people, tomorrow.
Additional information
For information on other ways to donate, whether you are an individual or a business, learn more here. 
All donations are in USD. If a donation is made from an international bank account, there may be additional fees incurred with that transaction.
If you are making a gift in honor of someone, we will send your customized message to that person within an hour.