Here's to 60 million lives changed
Thanks to you, 60 million people now have lasting access to safe water or sanitation
Every gift you give creates a ripple effect that reaches more people in need.
Because of your generosity, today we celebrate 60 million lives changed with lasting access to safe water or sanitation and the health, hope, and bright futures they bring.
Yet, there are still millions of people who lack access to safe water or sanitation at home.
Your monthly gifts will help reach those families faster with the sustainable solutions they need to survive and thrive.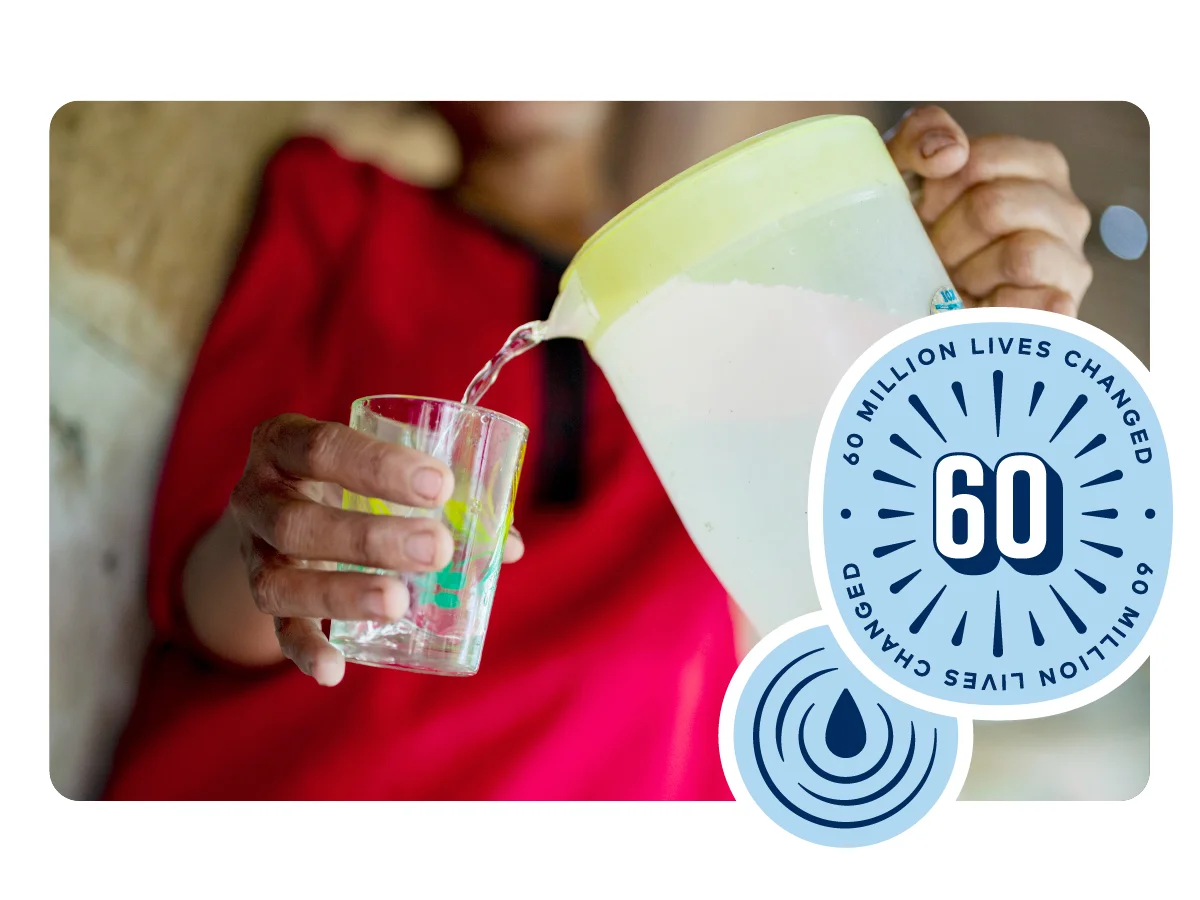 Give monthly and help change the lives of millions more families in need.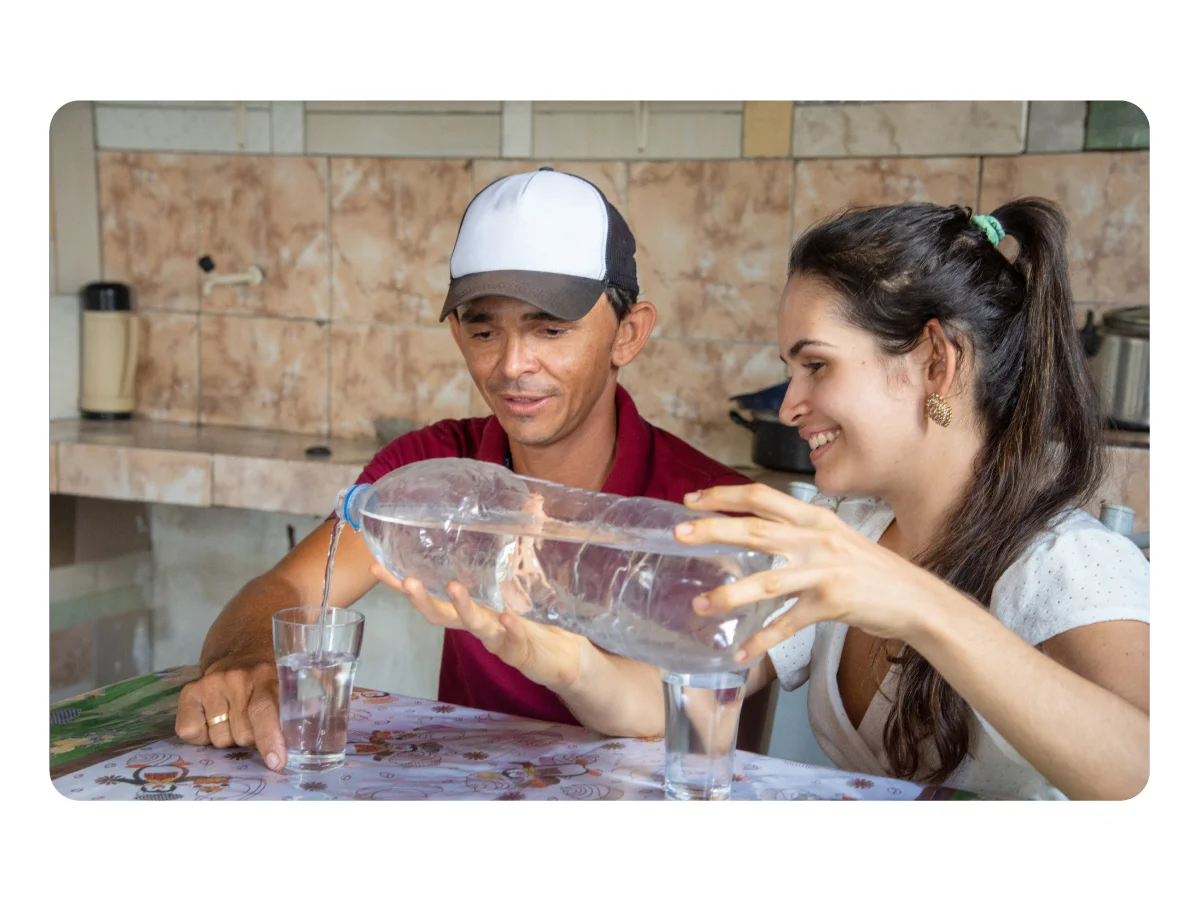 Celebrating our impact and looking ahead
We have 60 million reasons to be thankful, and Jeova and Mary's story is one of them. After years of collecting water from distant sources, Jeova and Maria took out a small loan to construct a lasting safe water solution on their property in Brazil. Now their family has lasting access to safe water at home.
Additional information
For information on other ways to donate for individuals and businesses, learn more here.
Cancellation policy: If you choose to make a monthly donation, please note that you may cancel your monthly donation at any time by contacting

[email protected]

.
All donations are in USD. If a donation is made from an international bank account, there may be additional fees incurred with that transaction.