Bigger than the big screen
Matt Damon has a global perspective that reaches far beyond the red carpet. Before his acting career took off in the late 1980's, Matt traveled with his mother outside of the United States. During those travels he was exposed to poverty in developing countries.
"I quickly realized the world was much bigger than my hometown."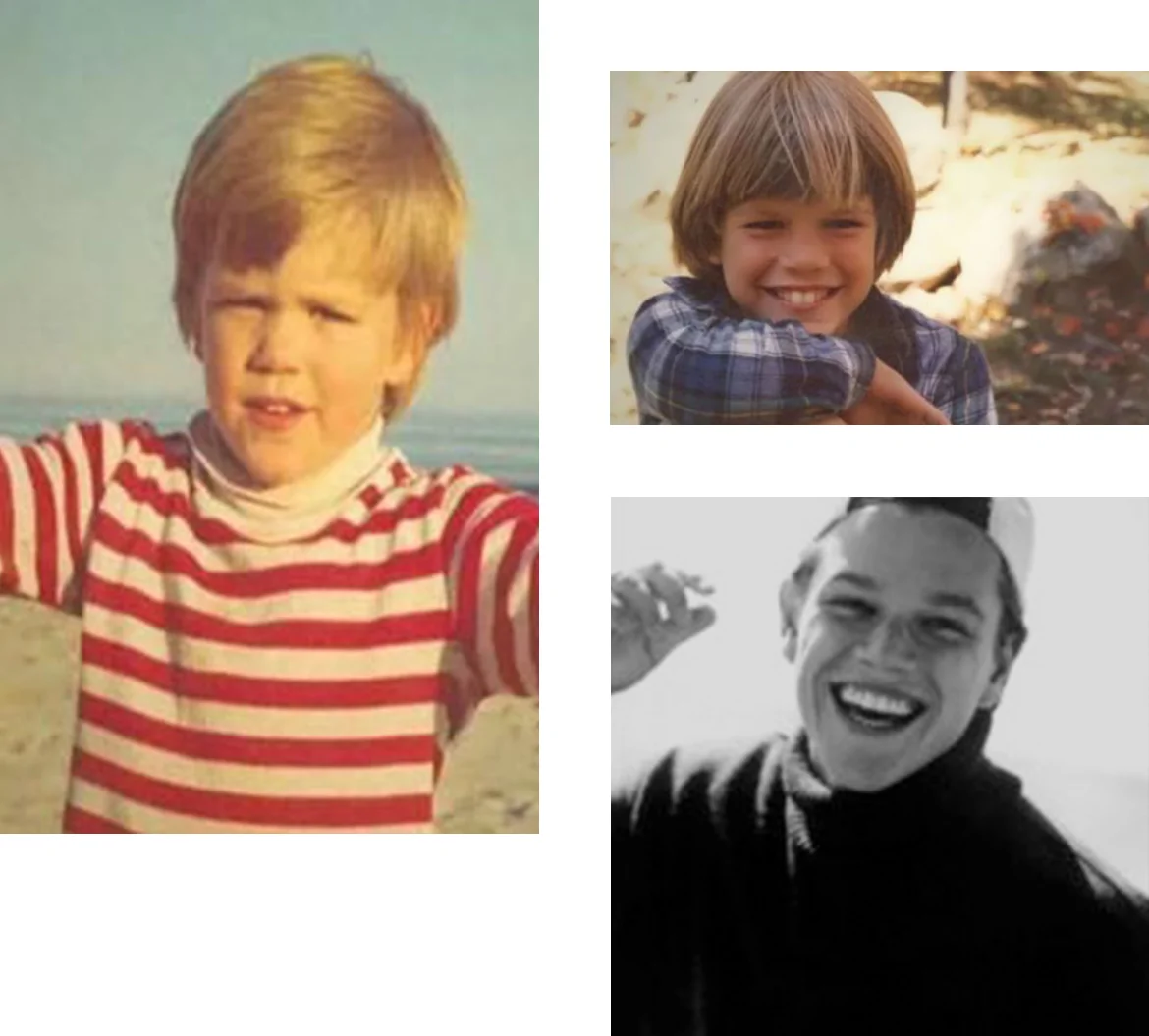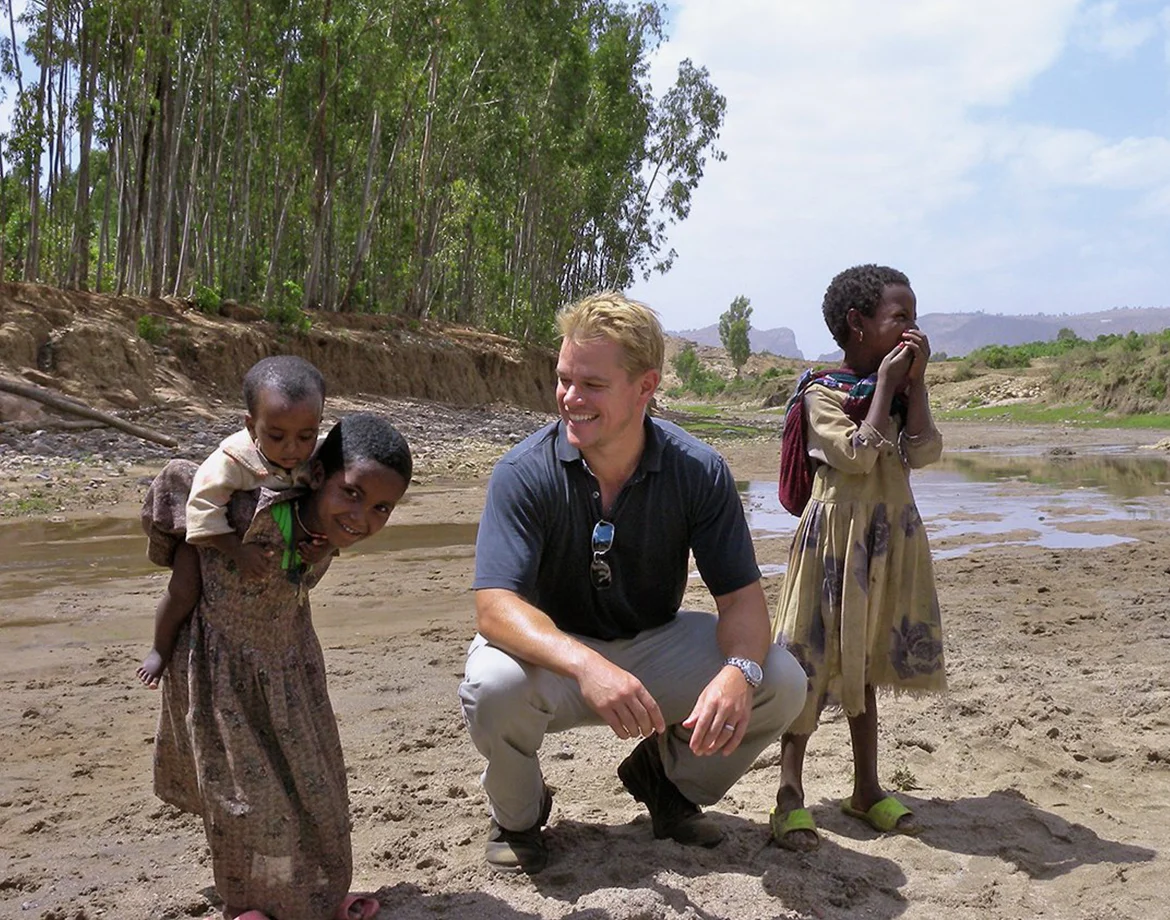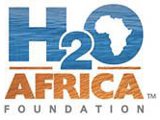 After multiple trips around the world, Matt witnessed what life was like for a community living in the global water crisis. While filming a movie in Sub-Saharan Africa, Matt spent time with families in a Zambian village. They lacked access to water and toilets. Matt's exposure to their daily lives inspired a commitment to helping solve the global water crisis. In 2006 he founded H20 Africa Foundation to raise awareness about safe water initiatives on the continent.
"You cannot solve poverty without solving water and sanitation."
A partnership to change lives
While his foundation brought water to families in need in Africa, the A-list actor realized he needed more expertise to solve the world's water and sanitation crisis. Fortunately for him, a partner who could help Matt do more, faster, was a meeting away.
In 2008, during an annual Clinton Global Initiative meeting in New York, Matt met Gary White, an engineer from Kansas City who had gained an international reputation as a water and sanitation expert. Realizing the global impact they could have together, Matt and Gary's organizations came together to create Water.org in 2009.
In their book, The Worth of Water, Gary and Matt invite us to become a part of this effort—to match hope with resources, to empower families and communities, and to end the global water crisis for good.
Order Matt and Gary's book, The Worth of Water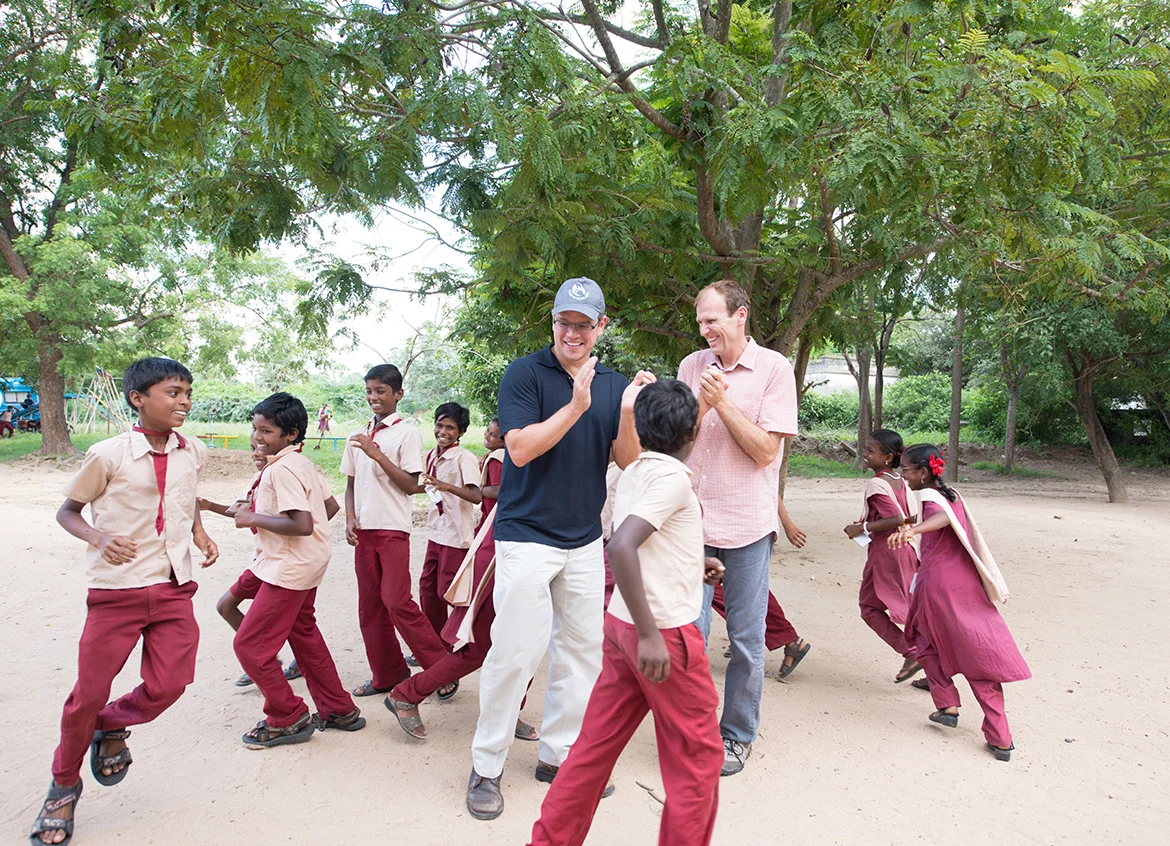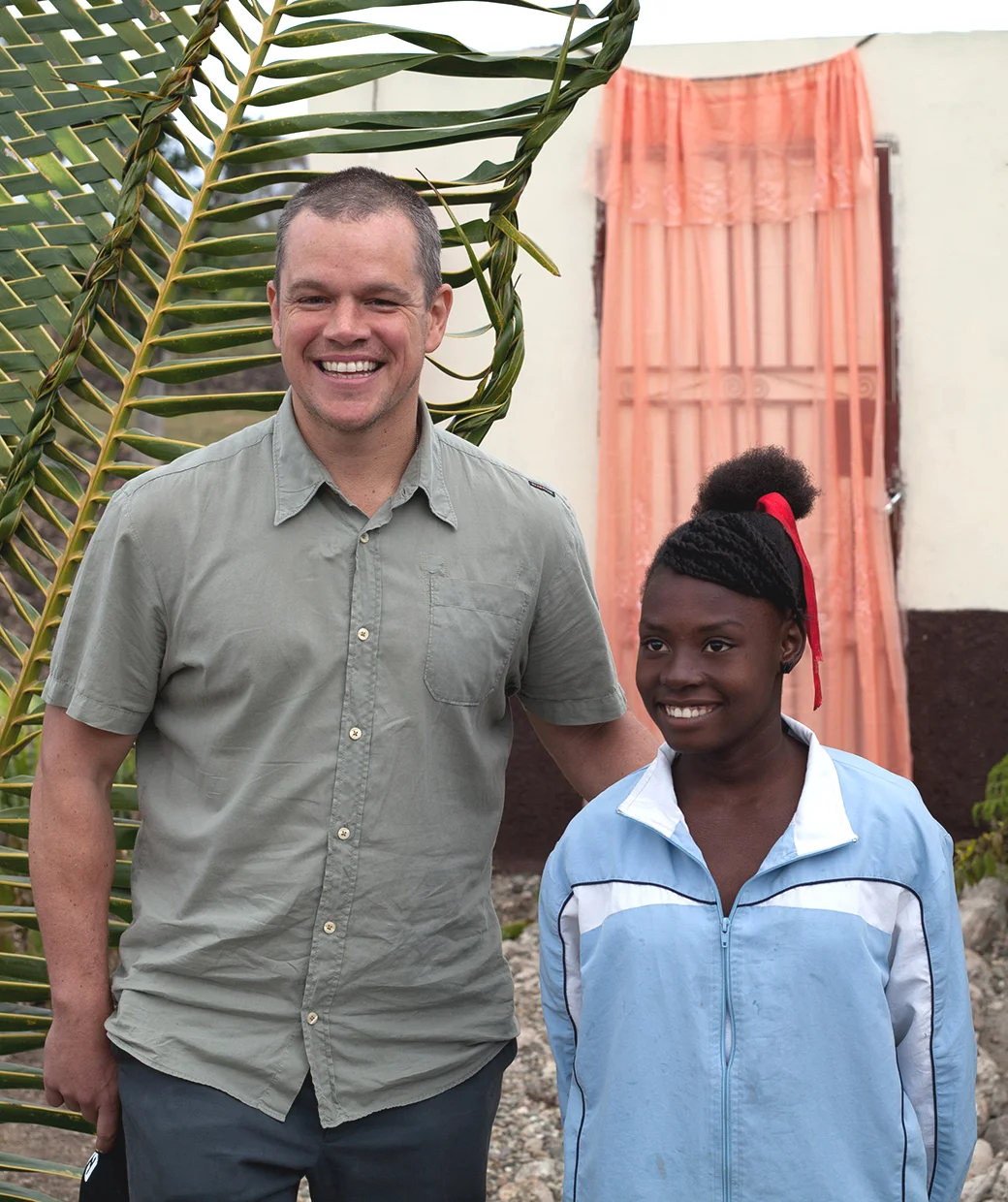 A personal connection that sparked motivation
Matt and Gary have traveled the world to observe, learn, and improve upon the smart solutions they've created to empower people with safe water. In the early years of Water.org, a visit to Haiti fueled Matt's passion and motivation to change the future for millions of people around the world.
"When I was in Haiti I remember having this conversation with this little girl. She was like 13. And my oldest [daughter] at the time was 13. And I asked her - now that she had access to water, because she had been spending hours every day collecting water - I asked, well, what are you going to do with all this free time? Are you going to do homework? And she looked at me disdainfully and said, 'I don't need more time to do homework. I'm the smartest in my class.'
And I said, 'so what are you going to do with all this extra time you have?' She looked me right in the eyes and she said, 'I'm going to play.'
And it just buckled my knees because this idea that this kid hadn't had time to play. She hadn't had time to be a 13-year-old girl. It's these incalculable kinds of impact that this can have when you bring somebody access [to water and sanitation] like that."
Meet more people whose lives have changed with water
Dedicated to Water.org and the people we serve
Matt's active participation in Water.org's work – including strategy development, co-founding our sister organization WaterEquity, and advocacy and high-level meetings with institutions like the World Bank and the World Economic Forum – has positioned him as one of the world's experts on water and sanitation issues.
"The exciting part is watching how successful this has been. It's worked better than we ever could have hoped. We reached our first million people in 2012. Now we can reach that many people in a matter of months."
Through his work with Water.org and WaterEquity, Matt continues to work toward a future where everyone, everywhere has access to safe water and sanitation.
Join Matt, and donate to give safe water today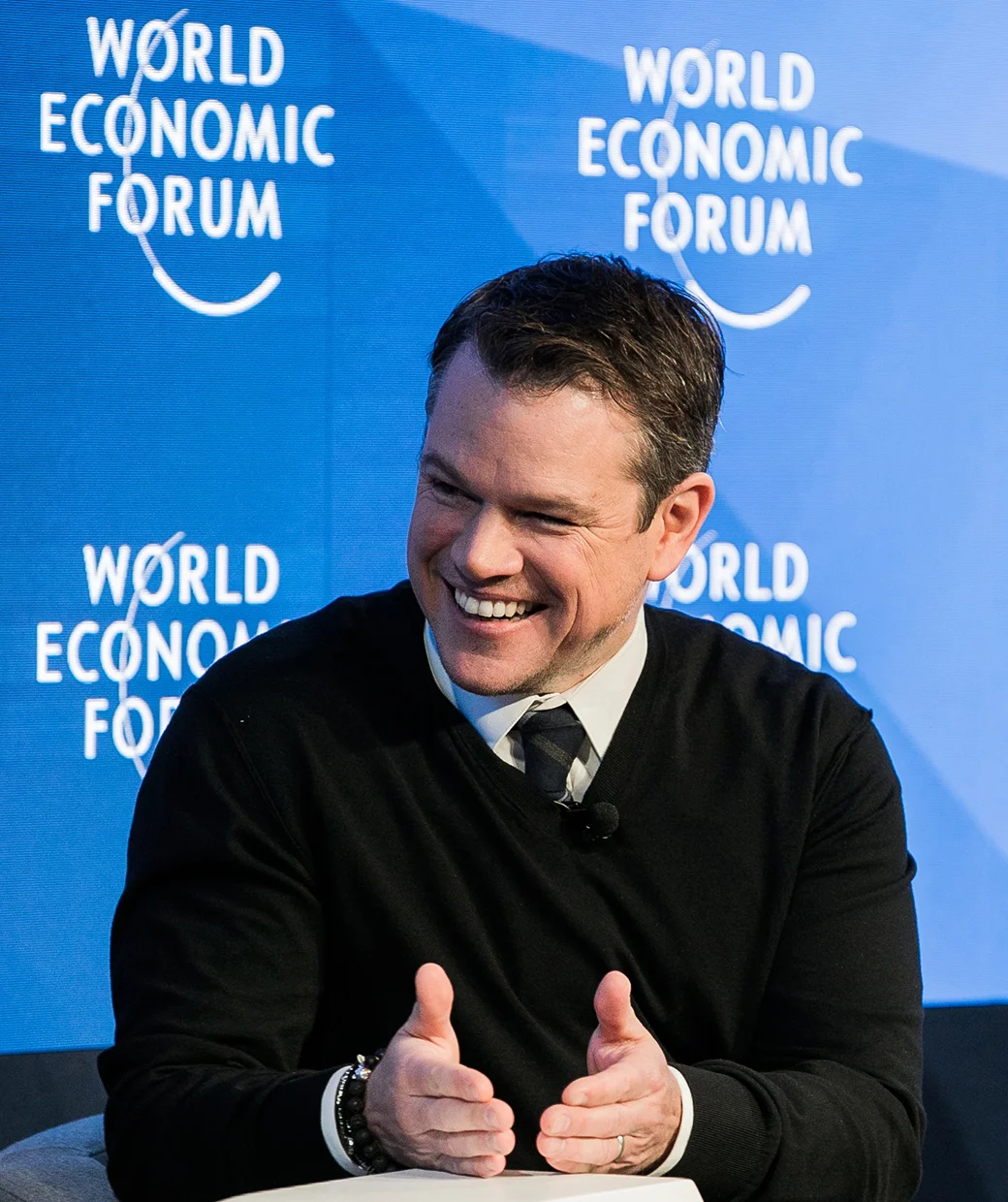 ---
Awards and recognition
Crystal Award winner from the World Economic Forum – 2014
Environmental Media Award from The Environmental Media Association – 2013
TIME 100 most influential people in the world – 2011
News and press
For more of the latest news and press releases about our work in the water and sanitation sector, visit our News, Press & Perspectives page.
Join Matt's vision of water and sanitation for all.
Donate today