Improved sanitation brings comfort and safety
Andrea is a mother of two young boys. She works as a day laborer in her village in Santa Catarina. She provides for her family's necessities like food and shelter, but beyond those things, she has not been in a financial position to save enough money to improve her family's sanitation situation.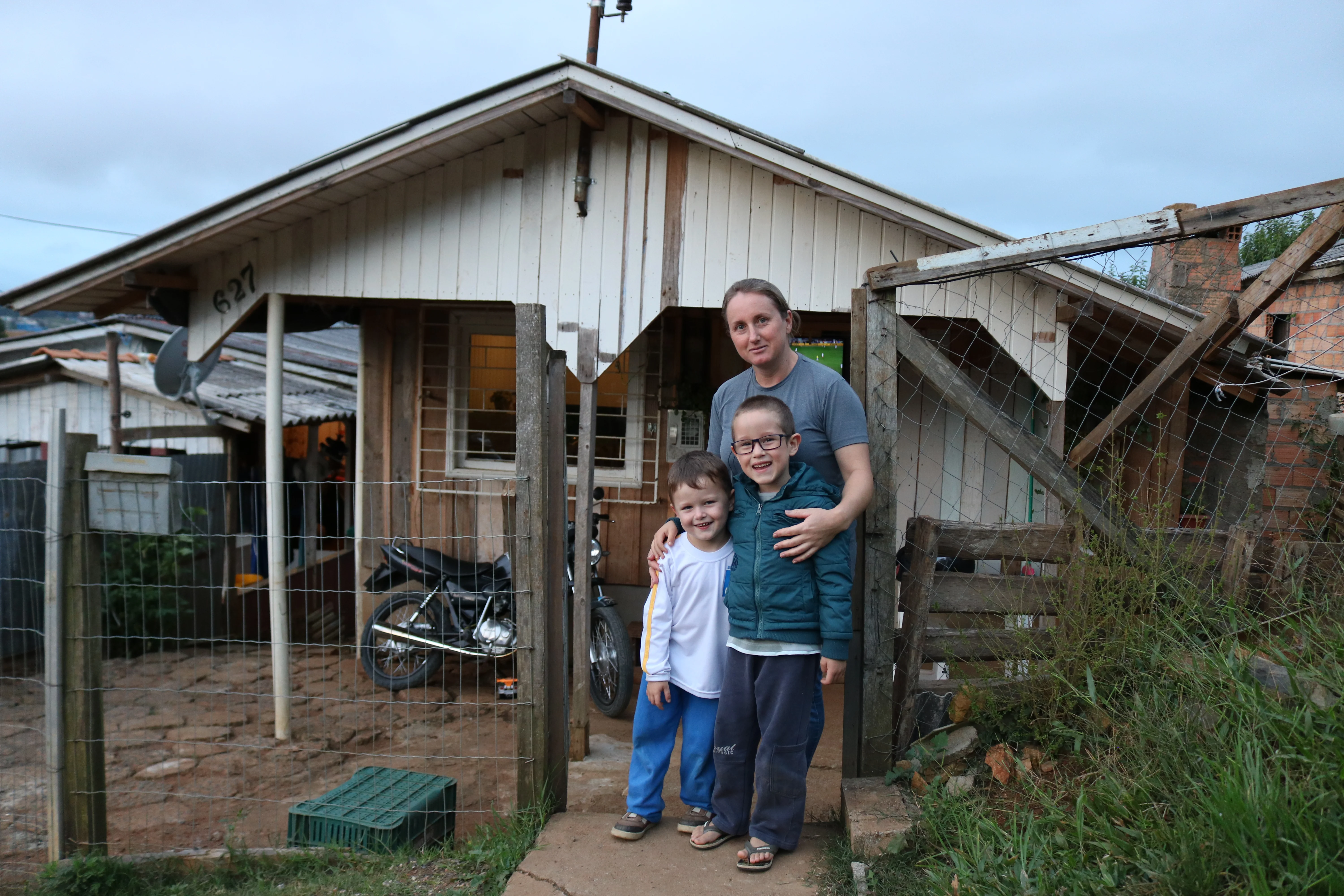 A lack of improved access to sanitation is a common issue shared by more than 24 million people in Brazil. This is why Water.org began work in the country. In partnership with local banks like Andrea's bank, Banco da Família, families are able to finance safe water and sanitation solutions with small, affordable loans.
Now we have a new life. My children and I have more comfort and safety.
With such a loan, Andrea was able to immediately update her household bathroom and sanitation connection. Her loan amount was for BRL 1,599 which is about $284 and her monthly installments are an affordable $17 a month. Andrea described the opportunity to finance this essential need, "It is what we wanted and needed. Now we have a new life. My children and I have more comfort and safety."