Against all odds, this dad gave his family safe water at home
Jonas has lived on the same property in south-central Bahia his whole life, he is 44 years old now. Fourteen years ago Jonas married Maria and together the couple built a home on the family land. Jonas is a farmer and the cultivation of passion fruit is how he earns a living for his now, family of four. Jonas and Maria have two children, Juvenice and Gustavo.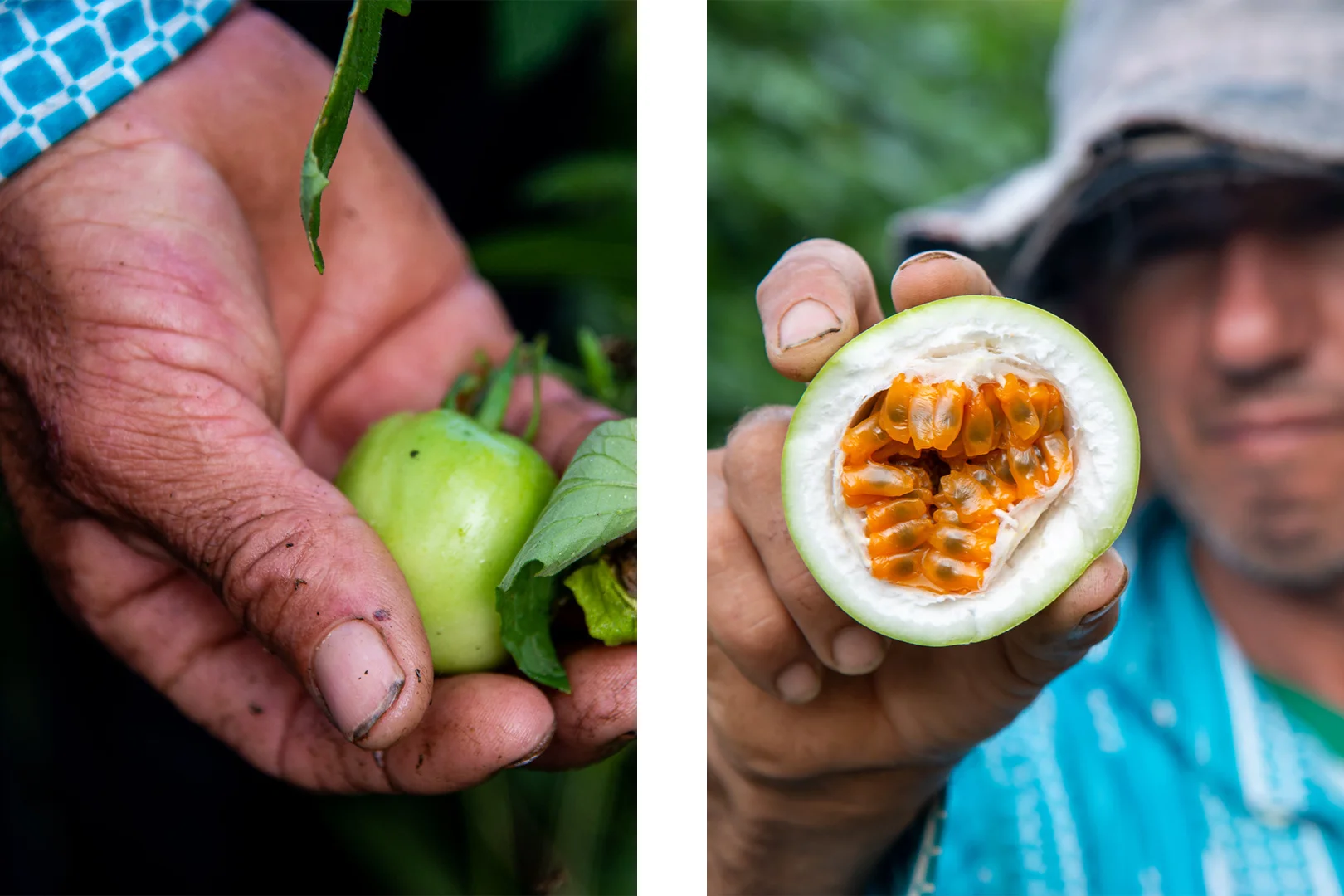 When Jonas first built his home, he was able to collect fresh water coming downstream from a nearby mountain. However, since 2020 there is more local governance over the stream water, and it is now rationed and shared with more than 200 families that have since settled in Jonas' village. The water rations are not enough to provide water for his family, his livestock, and his passion fruit crops. And while Jonas does have a well on his property, extracting water hasn't been an option because his home is not on the electric grid, therefore he could not run a pump to draw water.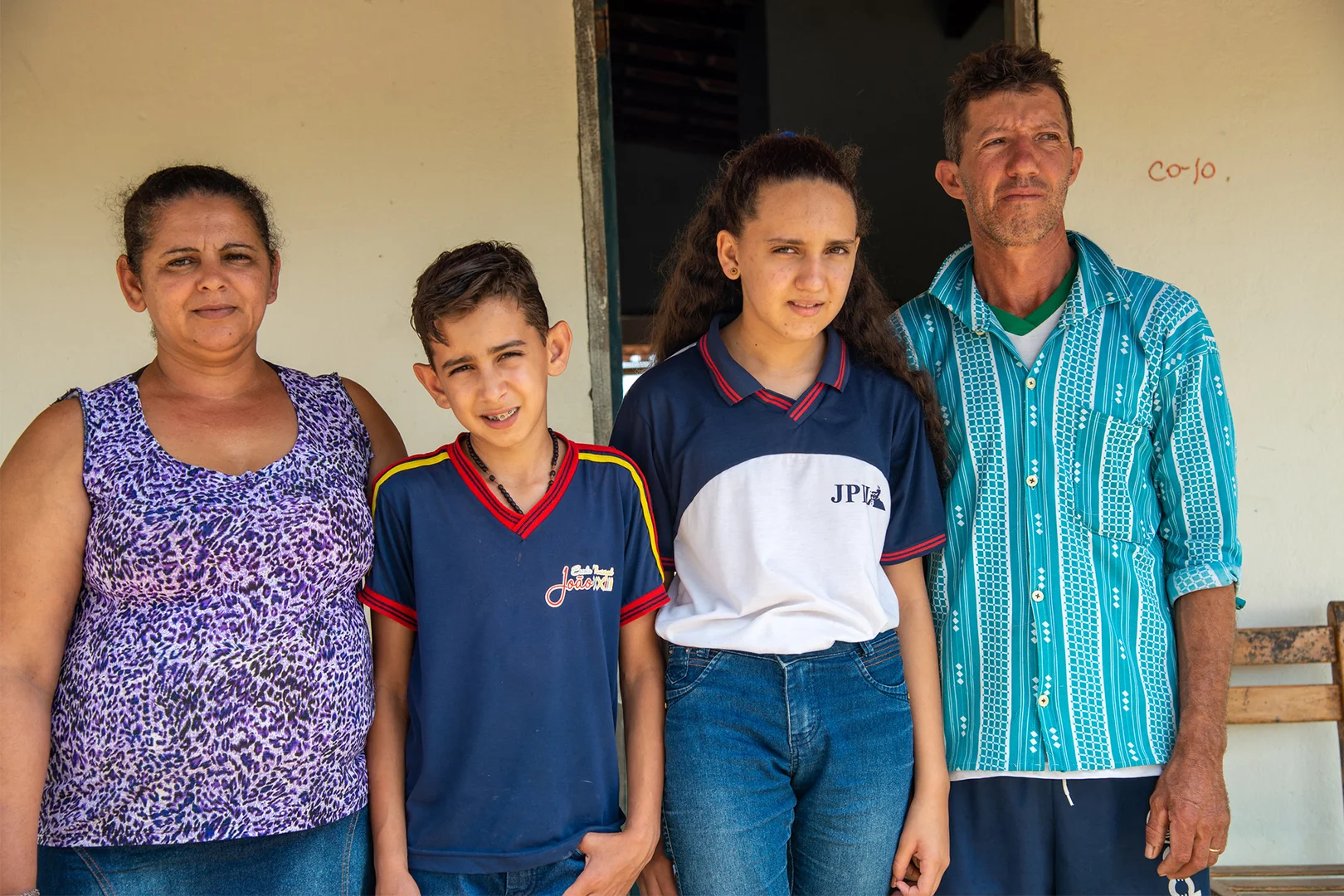 This father felt a huge responsibility to find a long-term household water solution for his family. He knew their health and livelihoods depend on water. The rationing and lack of electricity in mind, Jonas approached his local bank for help. Jonas met with Banco de Nordeste, one of Water.org's local partners in Brazil. There he was presented with the idea of installing a water pump on his property that could be run by solar panels. The bank representative explained that the materials and construction could be funded with a small loan financed through Banco de Nordeste's Agroamigo Program and the maintenance costs that would follow establishing such a solution would be low and affordable.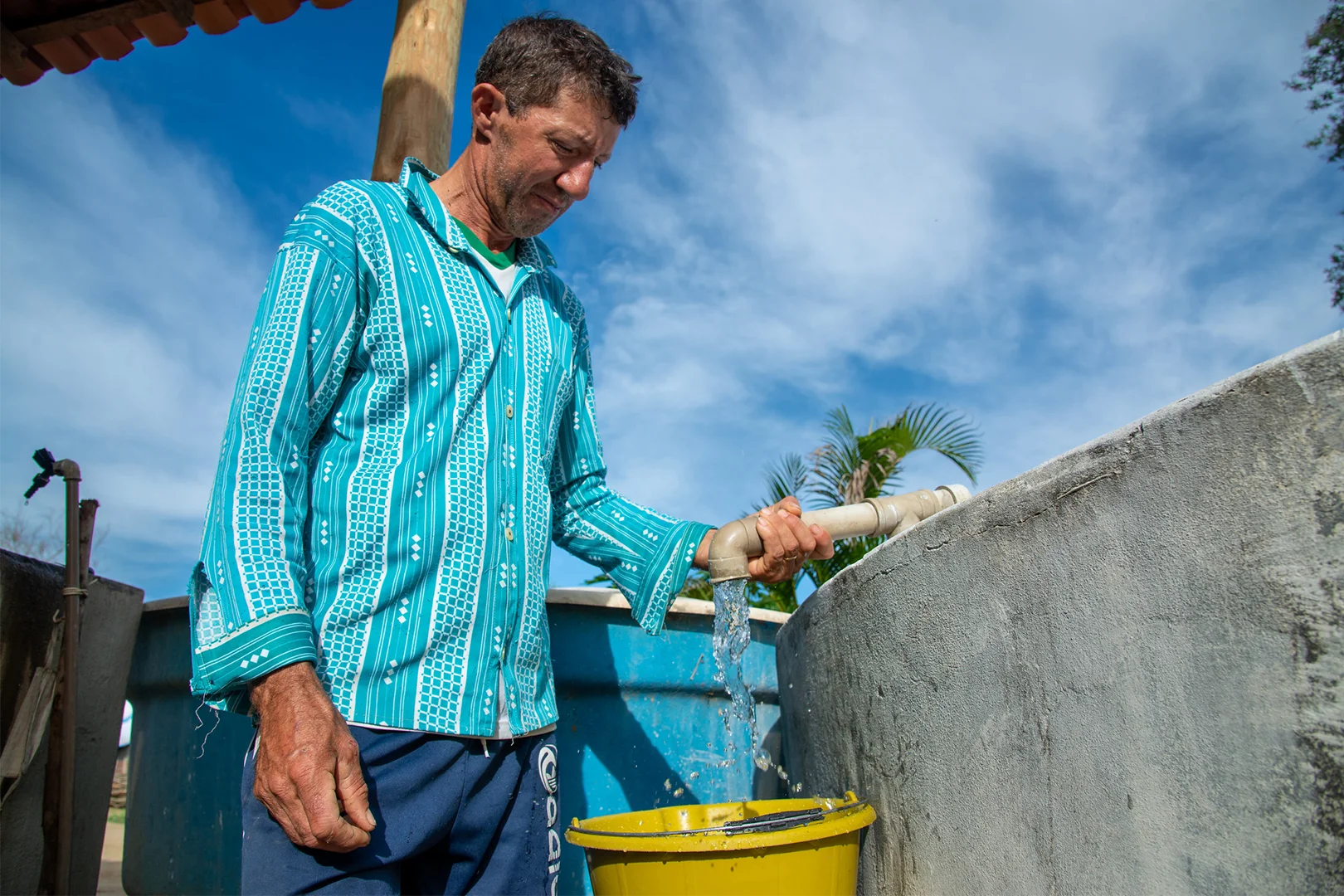 Jonas was relieved. A huge burden lifted from his shoulders, he finally had an affordable way to give his family a lasting safe water solution. He financed the installation of the pump and four solar panels for $273. Jonas will repay his loan in two annual payments of about $180 each.
The project was completed in just a matter of weeks and now, not only does the family have a constant source of safe water for cooking, bathing, and drinking, but the well supplies water to a larger storage tank that Jonas can access to irrigate the fruit crops and feed his livestock.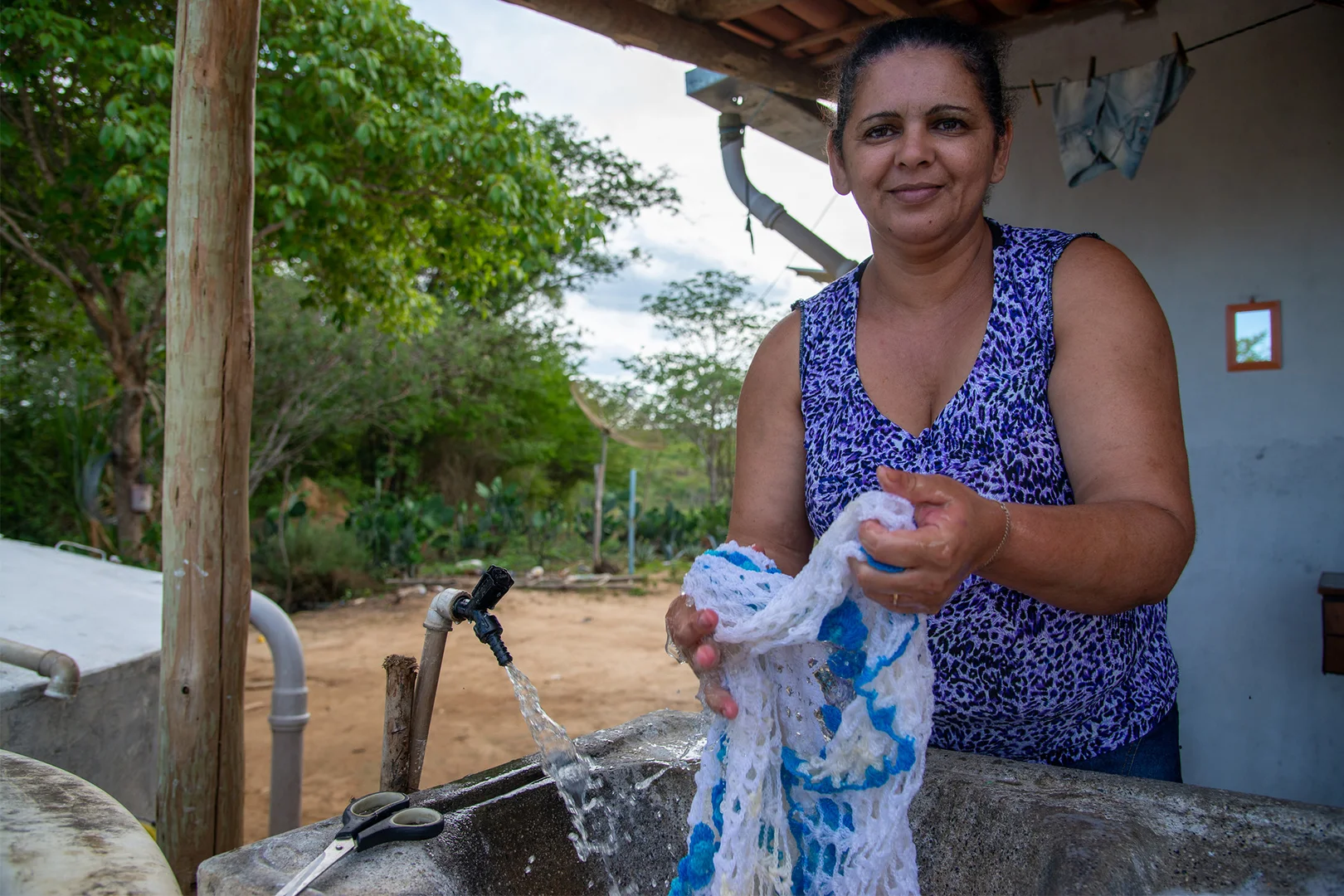 It is because of generous donors like you that this dad in Brazil got what he needed to solve his family's water crisis. When it seemed like all odds were against Jonas, your support made it possible for him to access an affordable, long-term safe water solution that has changed his family's lives.