For some, access to water at home is a dream come true
A lack of access to water and sanitation at home has significant implications on health of Brazil's people. Currently there are 1.2 million people without access to safe water and 20 million without access to improved sanitation. Dona Terezinha was one of the millions who lacked both.
Dona Terezinha lives in the South of Brazil. Here, she raised three children in a small home she and her husband rented for years. The couple always wanted a home of their own, with a water connection and a bathroom. Since her husband's passing, Dona Terezinha held on to their dream of owning such home. She was able to realize their dream after qualifying for construction loan through Water.org's partner, Banco de Familia. Her loan covered the supplies needed to build a basic housing structure – no glass in the windows, no electrical hookups, and no water or sanitation connections. While simple, the structure suited Dona Terezinha and her grandson, Willian's need for a shelter of their own. Then came the COVID-19 pandemic.
When the virus spread to Dona Terezinha's community she was not prepared to protect herself and Willian from it.
"Without water, it was very difficult to carry out domestic activities. There was no place to wash my hands and I had to use my neighbor's toilet at the risk of getting coronavirus from other people."
Without a bathroom or place to wash hands Dona Terezinha and Willian were at great risk of exposure to the virus when they ventured out each day to collect water, bathe, and relieve herself. Because Water.org and our local partner bank had a solution in place long before the pandemic, Dona Terezinha was able to go back to the bank from which she'd taken her home loan and she took out a small, affordable loan to finance the addition of a water tap and toilet.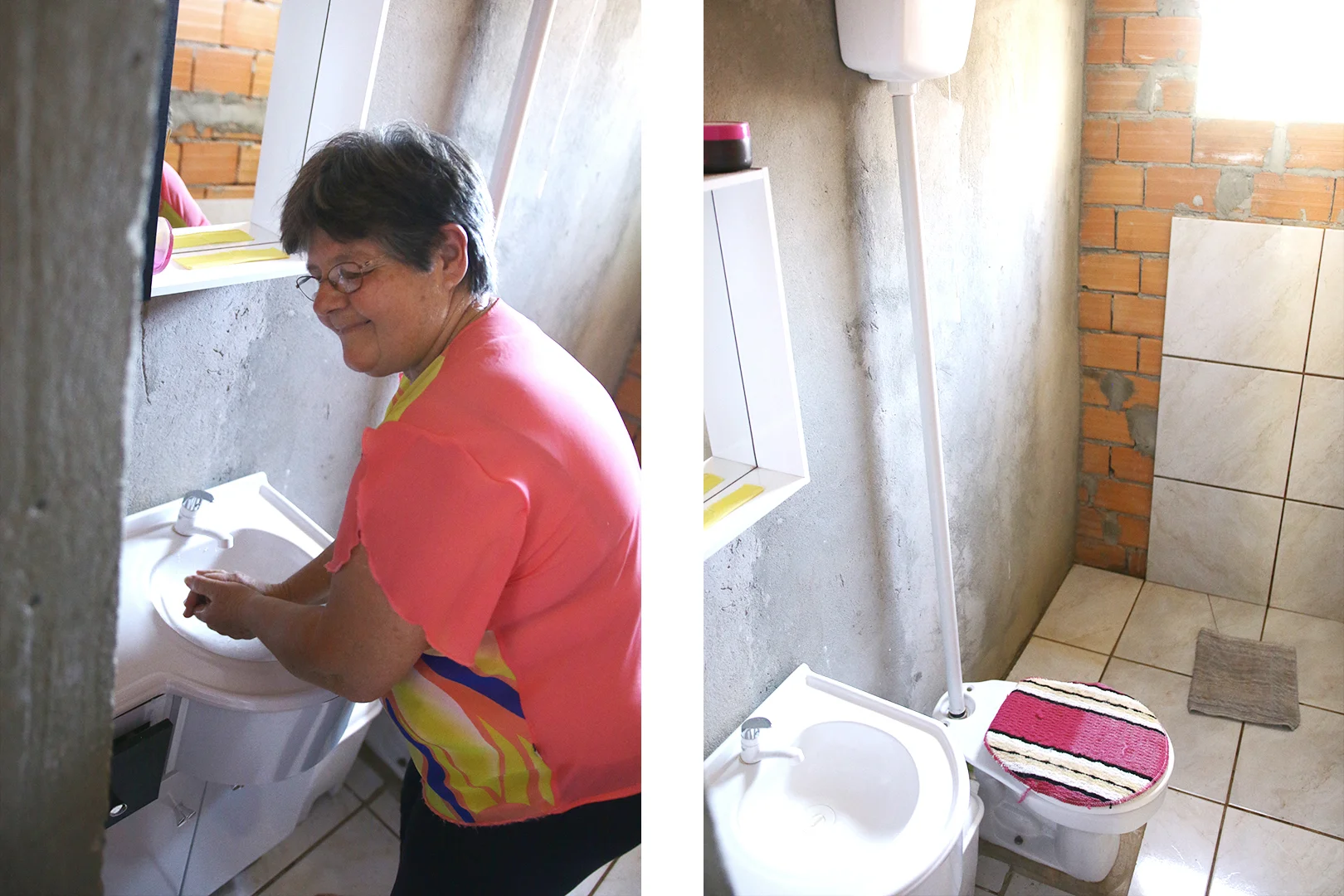 She will pay small installments toward this $697 loan over the next 36 months all while she and Willian have lasting access to safe water and improved sanitation at home where they remain healthy, living out the dream Dona Terezinha and her husband shared.