Glaucia's sanitation crisis solved
More than 10% of Brazil's population lack access to improved sanitation. Without it, families like Glaucia's find their health, safety, and hygiene suffer. Glaucia is a 28-year-old mother who lives in Maranhão—a state in Brazil known as the land of palm trees. While the tropical environment may be desirable to some, everyday life in Maranhão without access to a toilet is challenging for thousands, including Glaucia, her children, her mother, and her pregnant niece. The family shares a small, concrete home. A few meters from the main house is a hut-type structure. There are no walls on the structure, just draped cloth surrounding the hut where inside sits a small hole in the ground. This hut is the family bathroom. While the family can relieve themselves here, without running water or a sewer connection this makeshift toilet creates health and hygiene issues.
When Glaucia saw a television advertisement by Ceape, one of Water.org's partner financial institutions in Brazil, she learned she could take a small loan to construct a toilet for her family. The ability to finance a toilet intrigued Glaucia, so she went to the bank and applied for a loan. After receiving a loan for $1,442 Glaucia was able to immediately start the construction of a bathroom in her home. Within weeks her family finally got a long-needed private, healthy, safe place to go. And, within 24 months, Glaucia's loan will be paid off.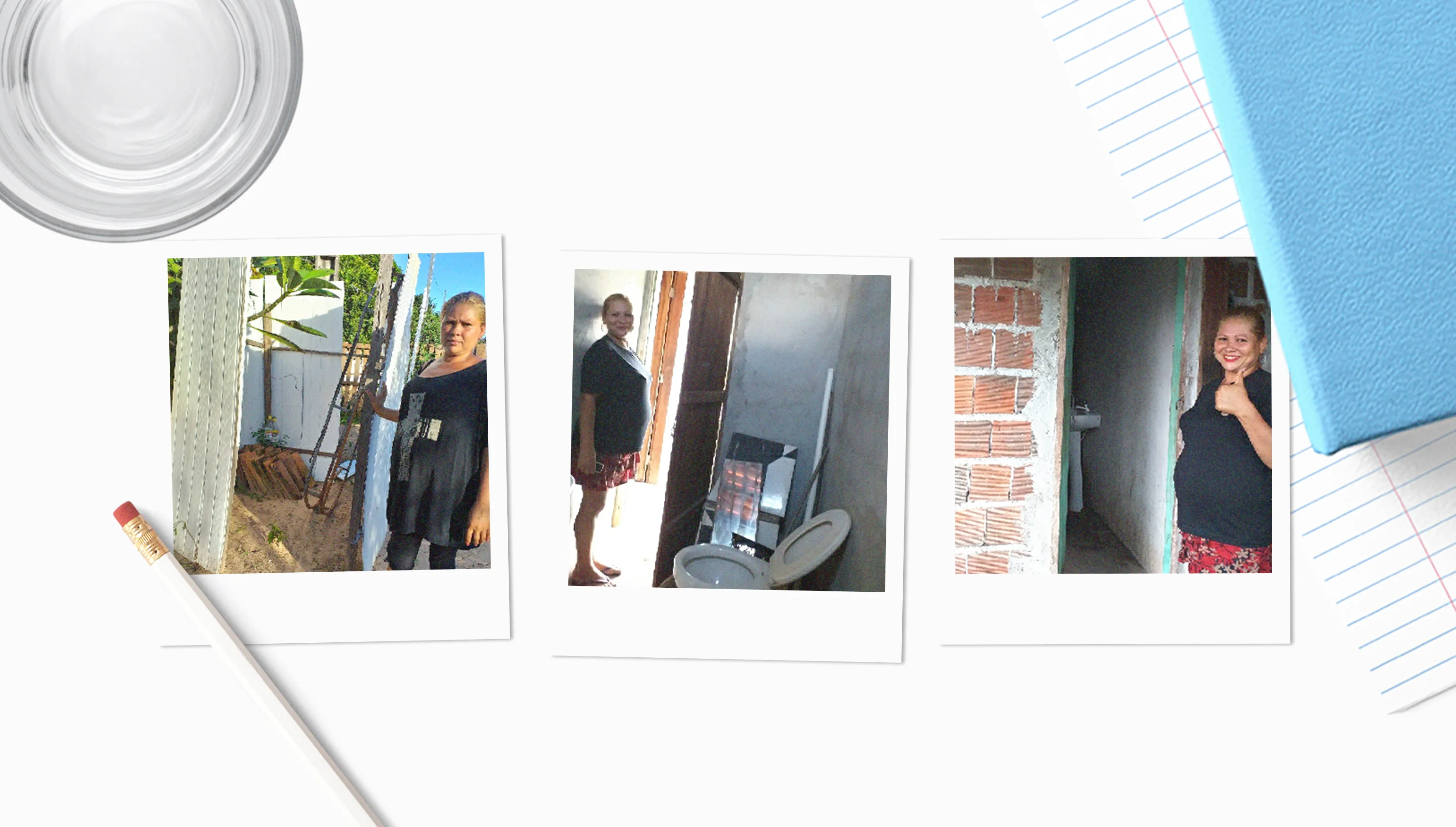 For Glaucia, paying a small amount each month for two years to pay off a loan for a bathroom at home was both affordable and practical. She no longer had to worry about her family's health and the medical expenses that came with poor hygiene issues. Glaucia gave her family a bathroom much sooner than she'd ever thought imaginable thanks to the ability to finance it over time rather than find a way to pay for it all at once.
---
Your support makes safe water, sanitation, and the health and hope they bring possible for families in Brazil and around the world. Read more inspiring stories from the thirteen countries where we work around the world.