Maritez
Maritez lives in a rural region of the Philippines, a region known for farming and agriculture. Her family of seven make their home in a community of about 500 people. Here, Maritez's husband sells eggs and she is the village secretary. Their five children are in school. Common in many villages in the area are committees akin to what some might call a homeowner's association. Voted in by her peers, Maritez's role as secretary of the committee requires her to keep track of things like births, deaths, activities and livelihood training programs. She documents then disseminates the information to the households.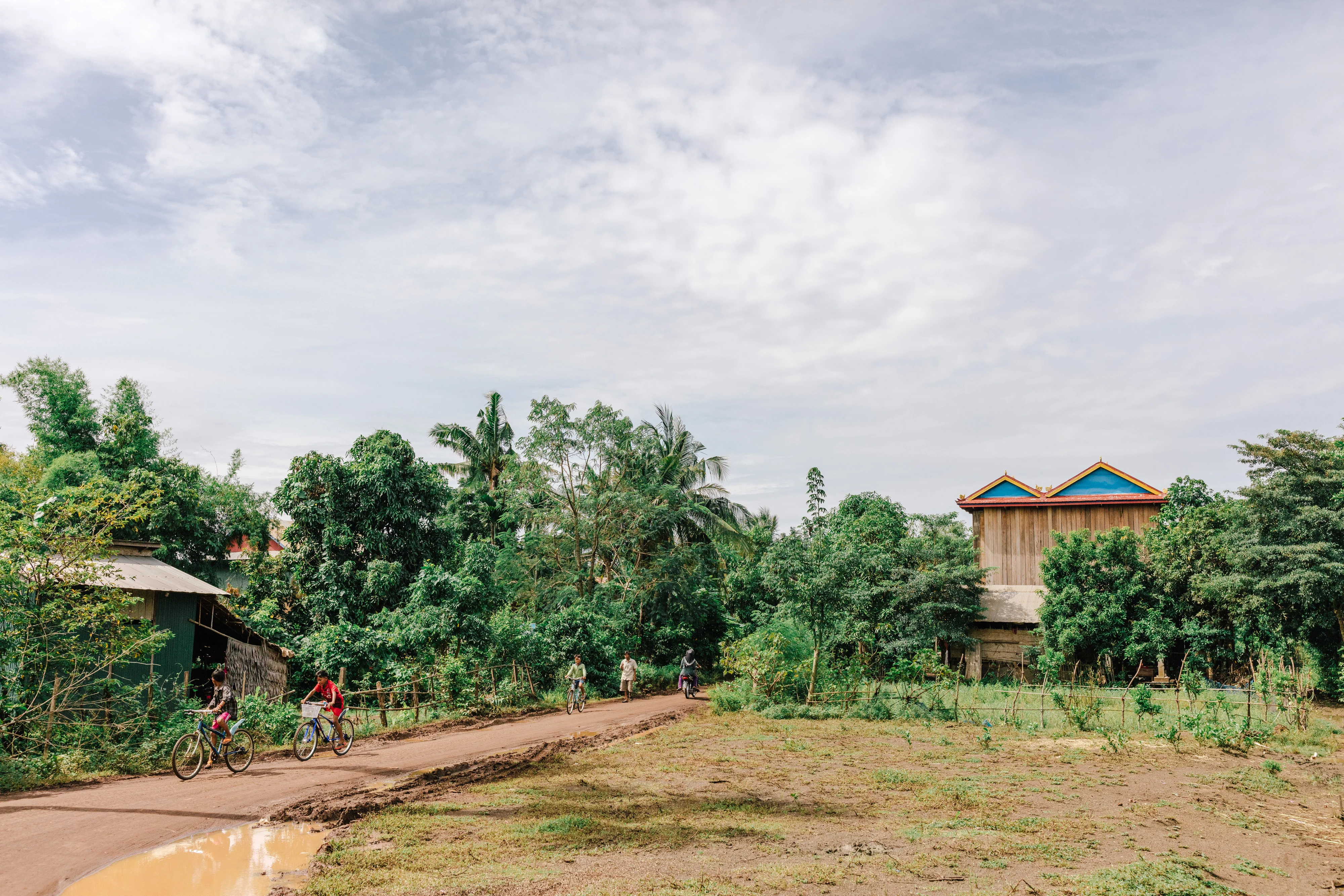 While learning her story, Maritez shared with us her daily stroll through her bucolic town. Chickens and goats cleared the dirt road, making way for Maritez to greet her neighbors with information about upcoming sewing classes and an educational program on accessing a loan for safe water. That's right - despite it's somewhat idyllic state of simple living, Maritez and her neighbors know all too well the complications of living daily in a water crisis. Only about one-third of her village currently have safe water taps or toilets at home. For her neighbors to experience the full benefits of the livelihood programs she teaches, Maritez firmly believes they first need safe, clean water.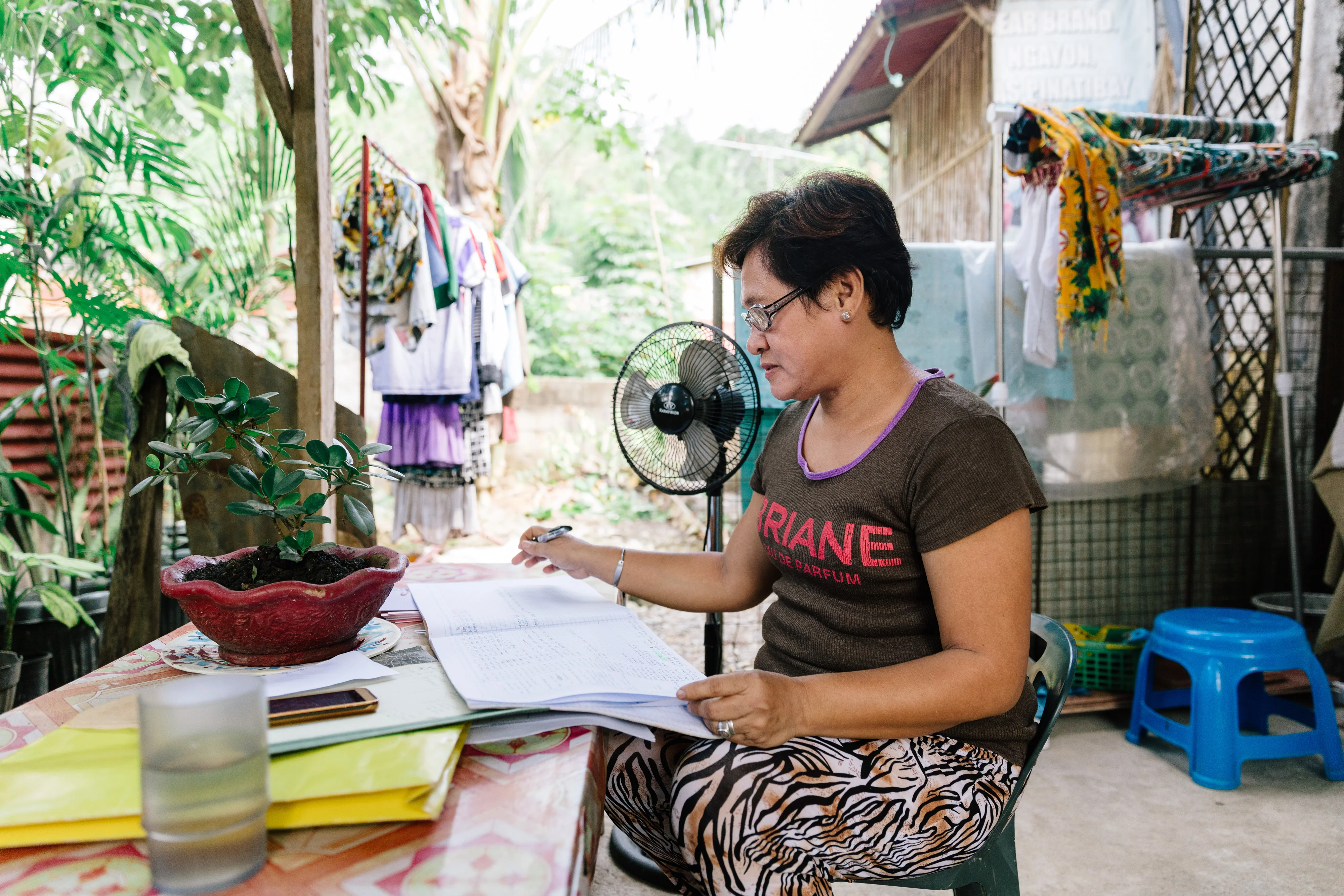 This is why Water.org and our partner microfinance institutions in the Philippines are working to bring households like those in Maritez's village, access to affordable loans to construct their own safe water connections and toilets. Something we call WaterCredit is the first program to put microfinance tools to work in the water, sanitation and hygiene sector. And it's empowering people like Maritez and her neighbors to give their families safe water and bathrooms so they can do more in life like sew, garden, raise livestock, and attend school.
As she managed her record books, Maritez shared her enthusiasm for the ability to finance water for her family. Without financing a loan, she and her husband could never have earned enough to pay all at once to establish a water connection. It is with this enthusiasm she spends her days celebrating the transformative power of safe water by educating others in her community on how they too can look forward to healthy, bright futures.