Parul's family is healthy and safe
At the intersection of the water crisis and the sanitation crisis are often stories of severe illness. The consequences of using or drinking unsafe water can hardly be managed when a toilet is not present or it is overflowing with rainwater. This is why we give our everything, every day to increase access to improved and affordable safe water and sanitation solutions for families living in poverty, like Parul's.
Prior to moving back to her hometown outside of Gazipur in Dhaka, Parul and her husband earned a living in Rajabari. Parul worked at a school and her husband had a shoe repair shop. Parul shared that, in their home, they had both running water and a toilet. When the couple lost their shoe repair business, they elected to move home, where Parul now cares for the couple's children and her parents.
"Back then we had no problems but when we came here, we faced difficulties. At this home, we have a tube well but, during the dry months it is hard to get water." Until recently, the home also lacked an improved toilet. These issues combined are why Parul believes they suffered so many health issues, including almost losing their youngest daughter.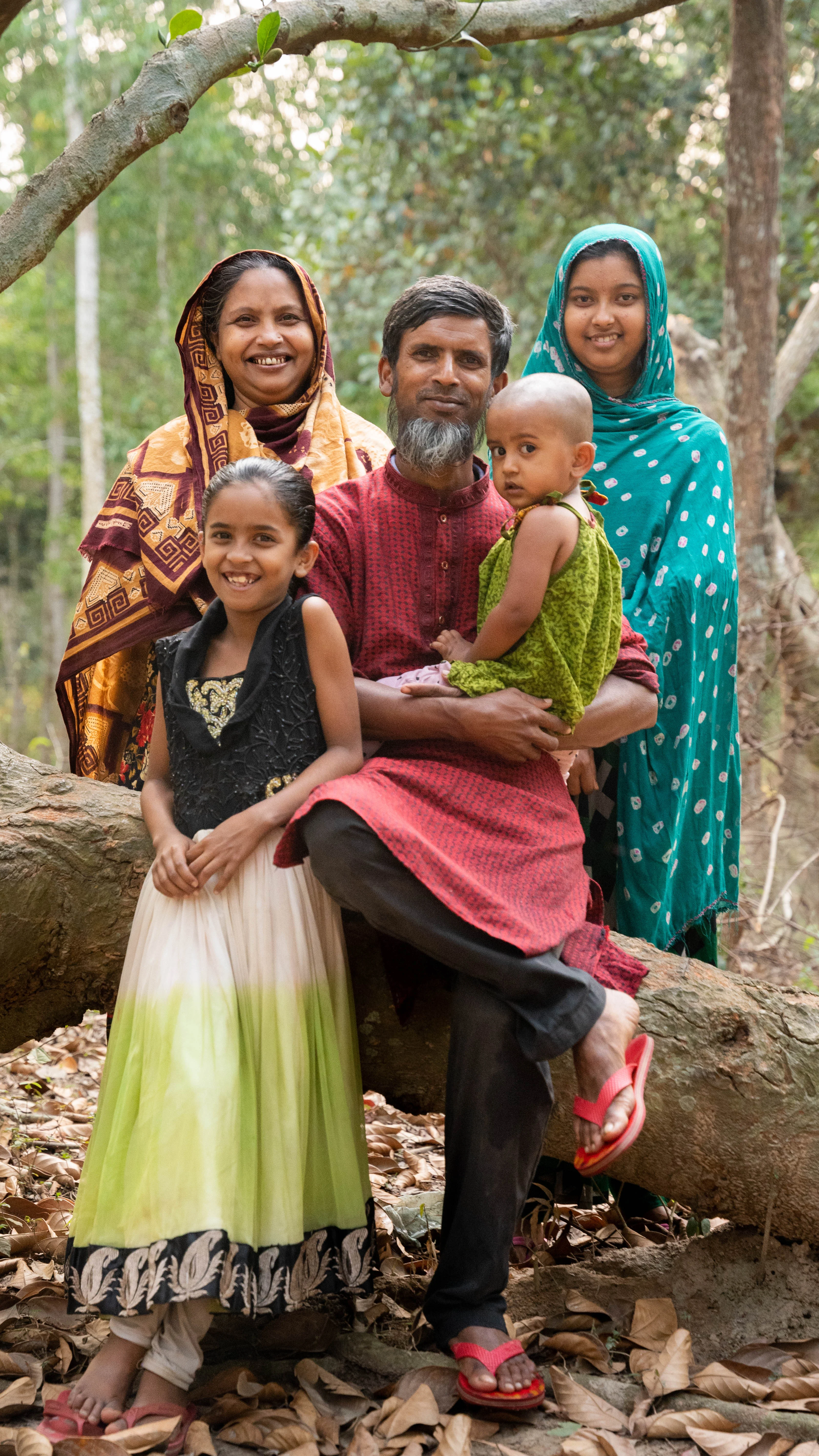 Parul explained, "When she was about one and a half years old, she had diarrhea. I think, back then, since we faced a shortage of water, she may have eaten food without washing her hands… and that gave her diarrhea." Her condition was difficult to overcome because Parul's home lacked an improved toilet and water was hard to secure. This difficult time was followed by more health and safety challenges.
"If the children needed to use the toilet at night, then either me or their father would have to go with them and stand there because it was outside and dark. And, the situation was worse when it rained. No one could even go inside the bathroom because water poured in, flooding the ground." Having no choice but to relieve themselves in the open, along with continued concern for the health and safety of her daughters, Parul and her husband chose a loan to solve their water and sanitation crisis.
Parul was familiar with financing as she and her husband financed their goats and lambs. With a loan from Water.org's local partner in Bangladesh, the couple built an improved toilet and bathroom. Their loan amount was for about $350, and financing it has been affordable for the couple. Parul explained that with the affordable loan and improved sanitation solution they no longer face so many problems.
Now her daughters can bathe, safely use the restroom, and go to school on time. Parul is thankful for organizations like Water.org who help empower people who, like her, know the solutions they need and are eager to find a way to obtain them. Together, we've proven that millions of people in need can pay for access to water at home.