The power of water in Ethiopia
Ethiopia has experienced recurring bouts of drought and floods for years. El Niño-induced drought devastated Ethiopia for almost the last two years and now, the recent floods have hindered much of the country's ability to fully recover. All of this is compounded by the fact that just under half of the population has access to an adequate water supply, and only 21% of the population has access to improved sanitation.

During times of drought, water-related diseases are rampant. Women and children often walk several hours to find and collect water because most surface water sources such as springs and ponds dry up. Remaining water sources are heavily contaminated by environmental waste, such as human and animal excreta, which is washed in when it does rain. Then, the abundance of stagnant water serves as a breeding place for mosquitoes.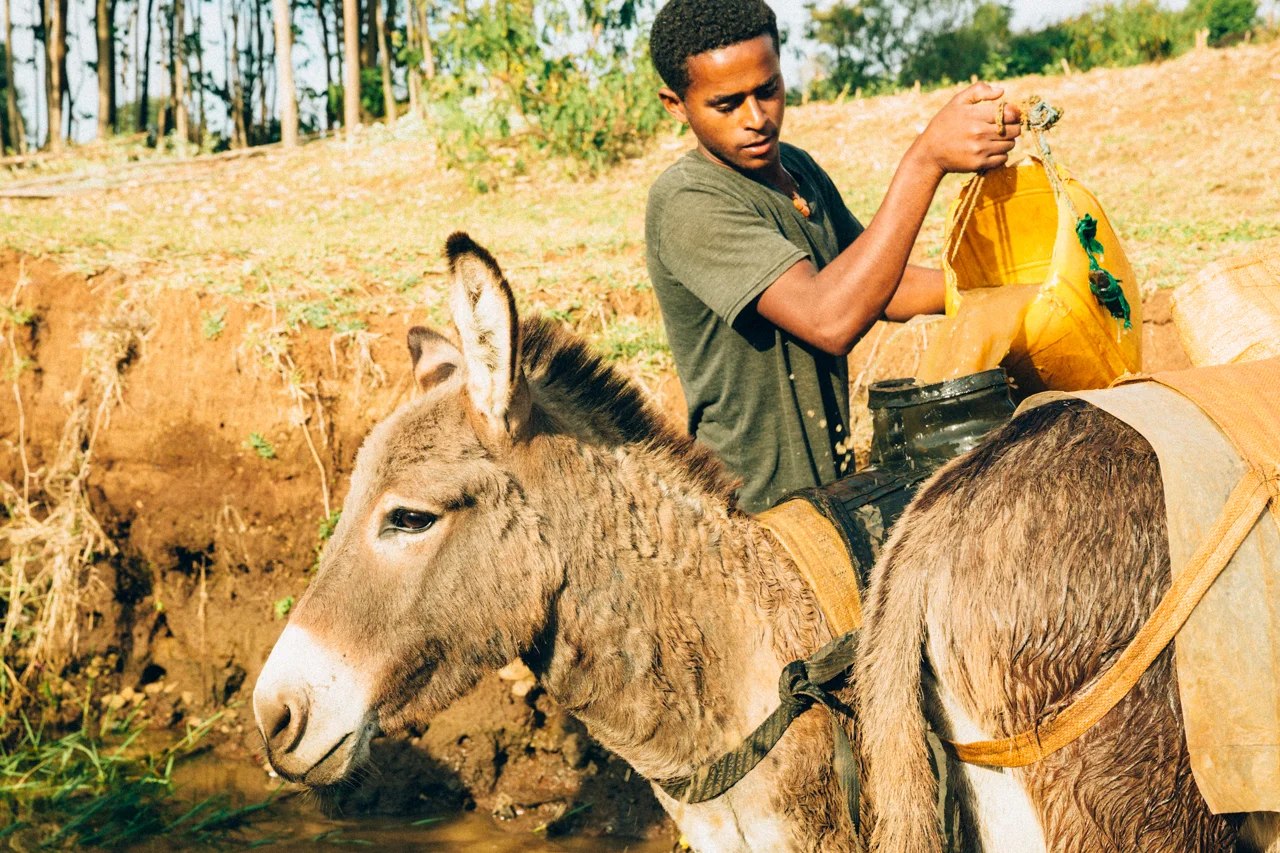 Water.org's mission is to bring the power of safe water and sanitation to all. In Tigray, farming grain crops supports sustenance and livelihoods. And, families with access to water at home are better-equipped to maintain their own health and the viability of their crops.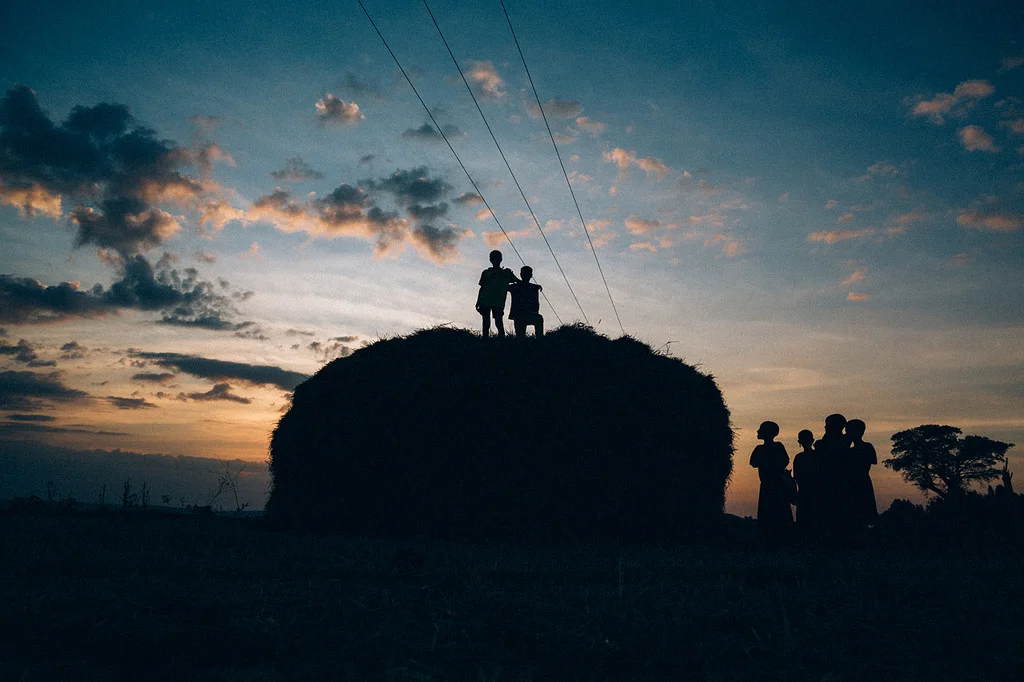 Here we see children turning a mound of teff into playground as they climb and jump from the pile. Because their families were able to farm an abundant crop days end with the kids playing about the harvest and helping to separate the grains from the plant. As Water.org continues to serve people around the world, our work has expanded to meet the needs of more people in need of safe water.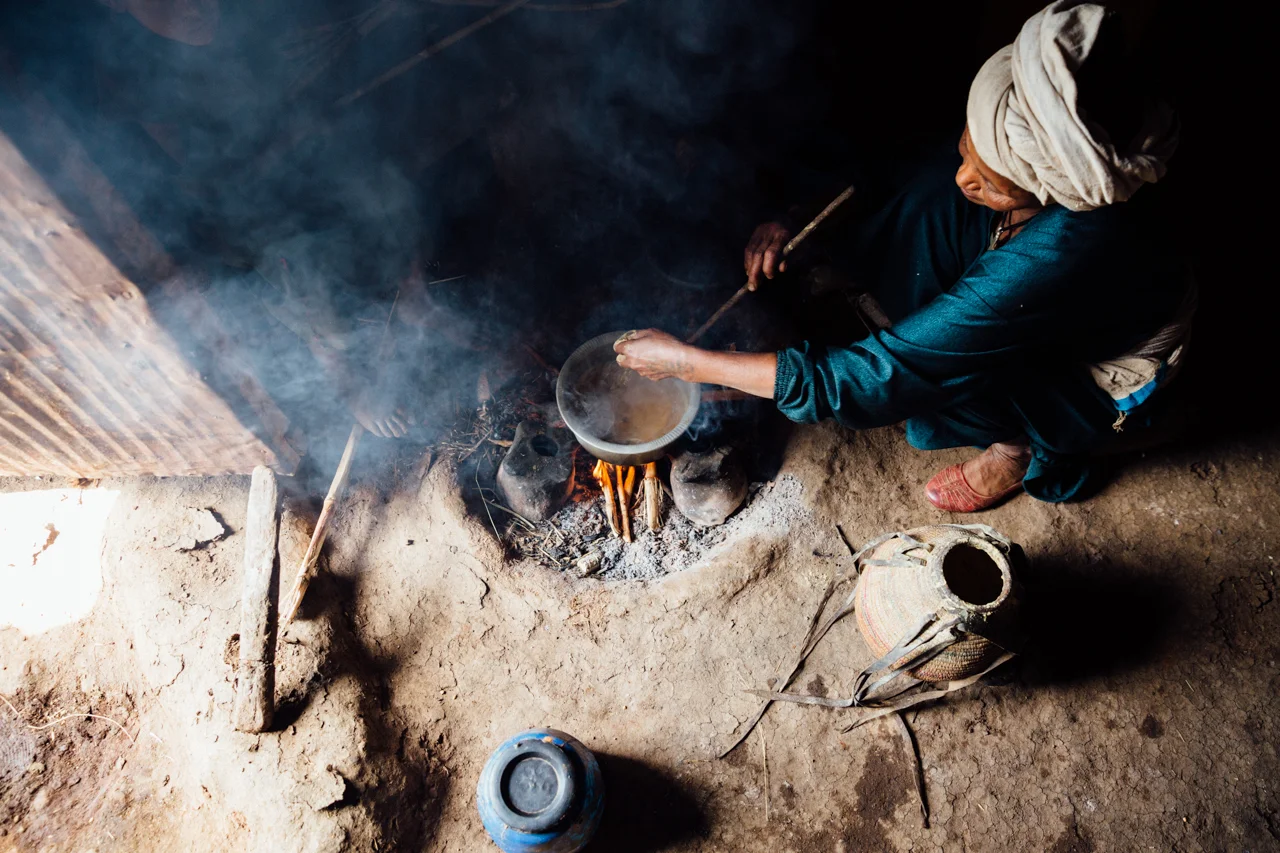 While undeniable circumstances mean charitable dollars are the only way to establishing a well for some, WaterCredit is a proven financial solution millions have used to tap into their own power, to finance water taps, wells, rain barrels, and toilets for their homes.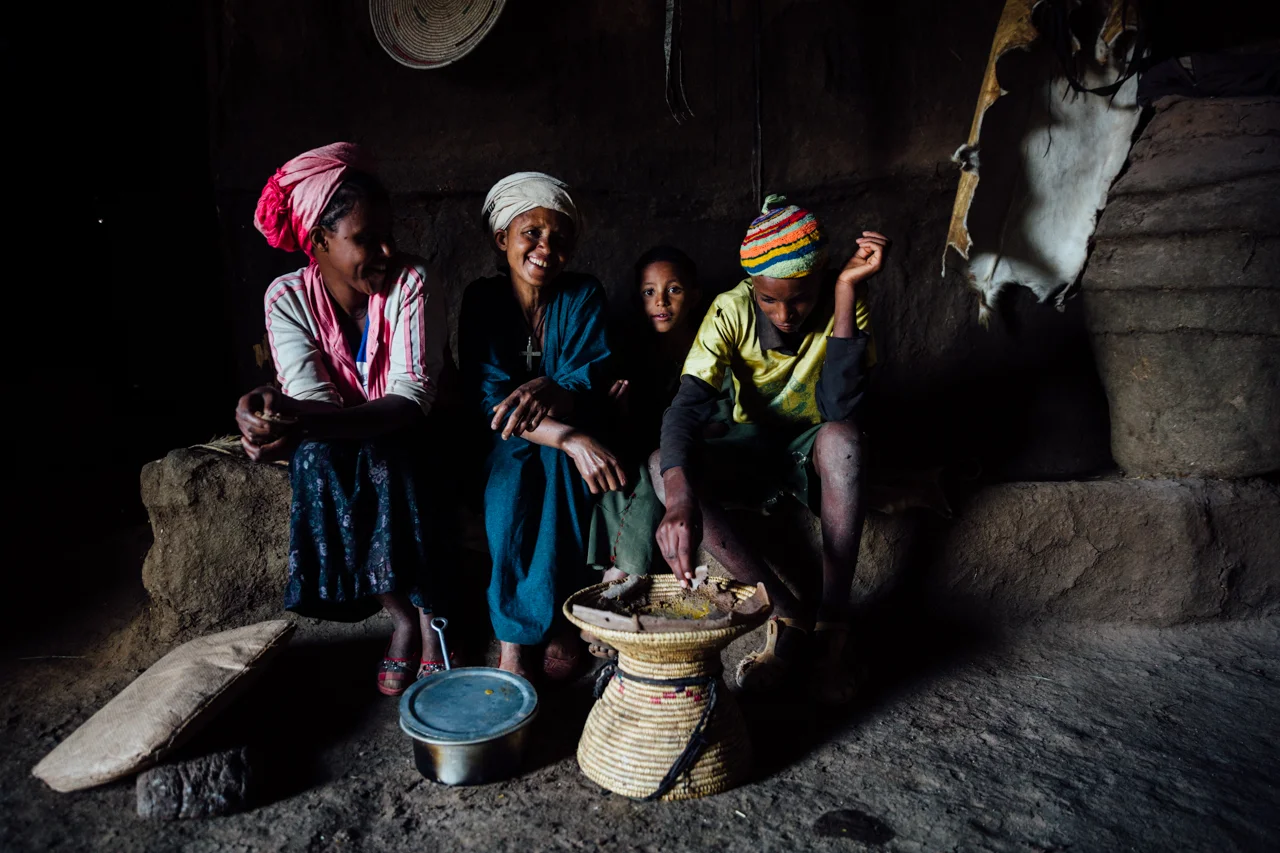 Removing the obstacles that stand between people and water or a toilet, WaterCredit is helping end the water crisis for people in 11 countries in Africa, Asia and Latin America who have the power to be customers, and deserve the power of safe water.
WaterCredit is a new way to apply smart thinking to the world's water problem. It's the first program to put microfinance tools to work in the water, sanitation and hygiene sector (what we call WASH). To learn more, go here.
---
The photos featured in this story were taken by Chris Ozer while on assignment in Ethiopia with Water.org.
Water.org no longer has active programs in Ethiopia. Learn more about where we currently work.