Safe water, healthy babies
Access to safe water is critical to the health of women and their babies during pregnancy and after. Walking to collect water and carrying heavy vessels of water can be dangerous for a pregnant woman. Further, the consumption of unsafe water can be harmful to the health of both mom and her baby. From maintaining a healthy pregnancy to nourishing a newborn child, women need safe water at home.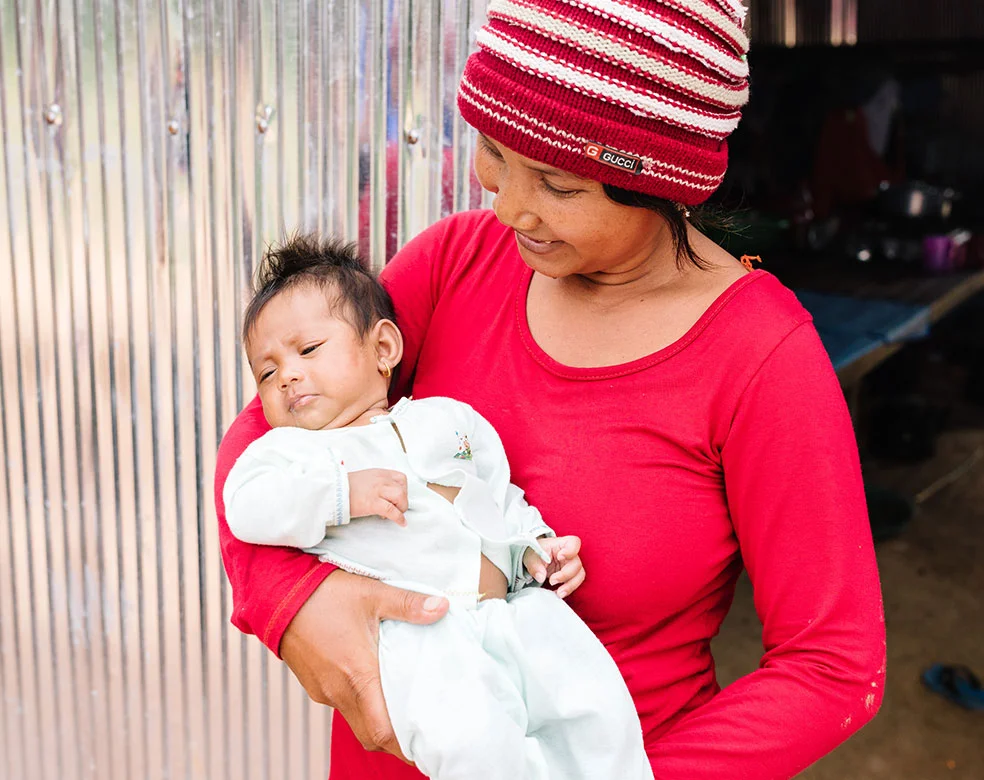 For Sophon, the water-related burdens she endured much of her life in rural Cambodia were difficult. The thought of carrying heavy jugs of water miles from home while pregnant seemed daunting. Sophan wanted to end water collection for herself and her son. With a small, affordable loan, Sophon and her husband were able to pay for the construction of a rain storage tank and water tap on their property. What was once unsafe to consume and took hours to collect is available right outside their door. Sophon walks only a few steps to get water now; sparing her physical labor while pregnant and keeping her well-hydrated after her son's birth.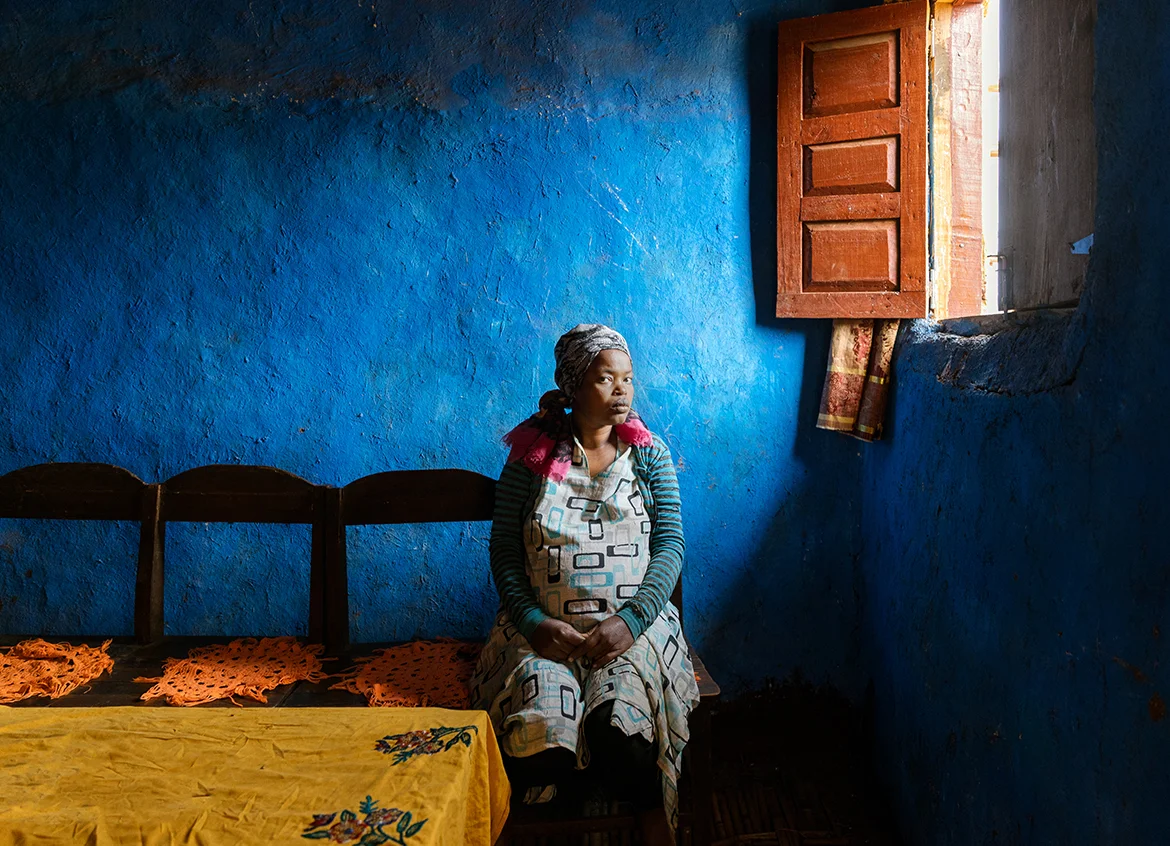 Grace lives in a small rural village several hours south of Addis Ababa, Ethiopia. Sixty-one million people lack access to safe water in her country. A Water.org survey found that women living in rural villages in Ethiopia walk more than three hours a day to collect water, often from shallow wells or unprotected ponds they share with animals.
This is why we do what we do. We believe in empowering people with access to safe water. It is for people like Grace that we created WaterCredit. WaterCredit brings small, easily repayable loans to people who need access to affordable financing to make household water and sanitation connects a reality.
It is because our solution that today, Grace has a water tap on her property. It is because of this solution that today, Grace is no longer burdened by the water crisis. And it is because of this solution that now, Grace can rest in preparation for the arrival of her healthy baby.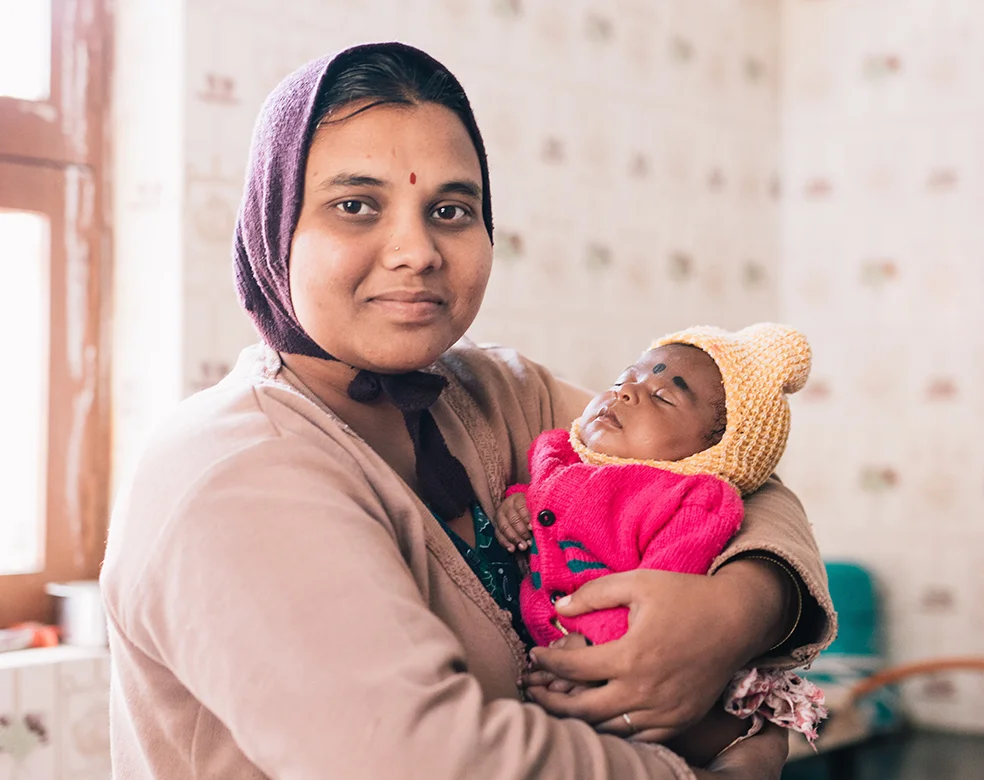 Even before Chaitanya was born, her mother Anita wanted to provide the best life for her daughter in India–one full of song and dance and smiles.
So Anita worked with a Water.org financial partner India and installed a water tap and a private toilet in her home. Access to safe water and sanitation helps ensure that Anita and her baby stay safe and healthy, and keeps the rest of the family healthy, too. Watch as Anita shares her story.
It is for women like Sophon and Grace and Anita–who aspire to give their babies a healthy start to a beautiful life–that we created WaterCredit. With a small, affordable loan these women were empowered to get access to safe water and toilets at home. And this means they were healthy while pregnant, enabling them to carry healthy babies to term and beyond.