Water for his family and his village
Here's to the visionaries, to the doer's. To people like Bakari who see a problem and do something to fix it.
Bakari is a young man who lives in rural Tanzania south of Dar es Salaam with his parents and siblings. Growing up in this region Bakari is all too familiar with the water crisis. Bakari's daily need for water was like that of the millions of children around the world who often join their mothers for daily water collection. They spend up to 200 million hours a day collecting water to carry home to their families.
Now a young man, Bakari recognized access to water as critical to achieving more in life. He learned of a way he could affordably solve his own family's water crisis, and that of many of his neighbors. With a household income of a little more than $2USD a day, Bakari budgeted a portion of that to repay a small, affordable loan made available to him by Water.org's partner in Tanzania. This loan for 800,000 Tanzanian Shillings (about $347USD) funded the construction of a water storage tank facility and pipe extensions to his home. A reliable, lasting solution in place, Bakari's family can get the water they need as they go about their days. And, when he's not farming, Bakari sells water to his village neighbors who shared his family's need to have access to water at home.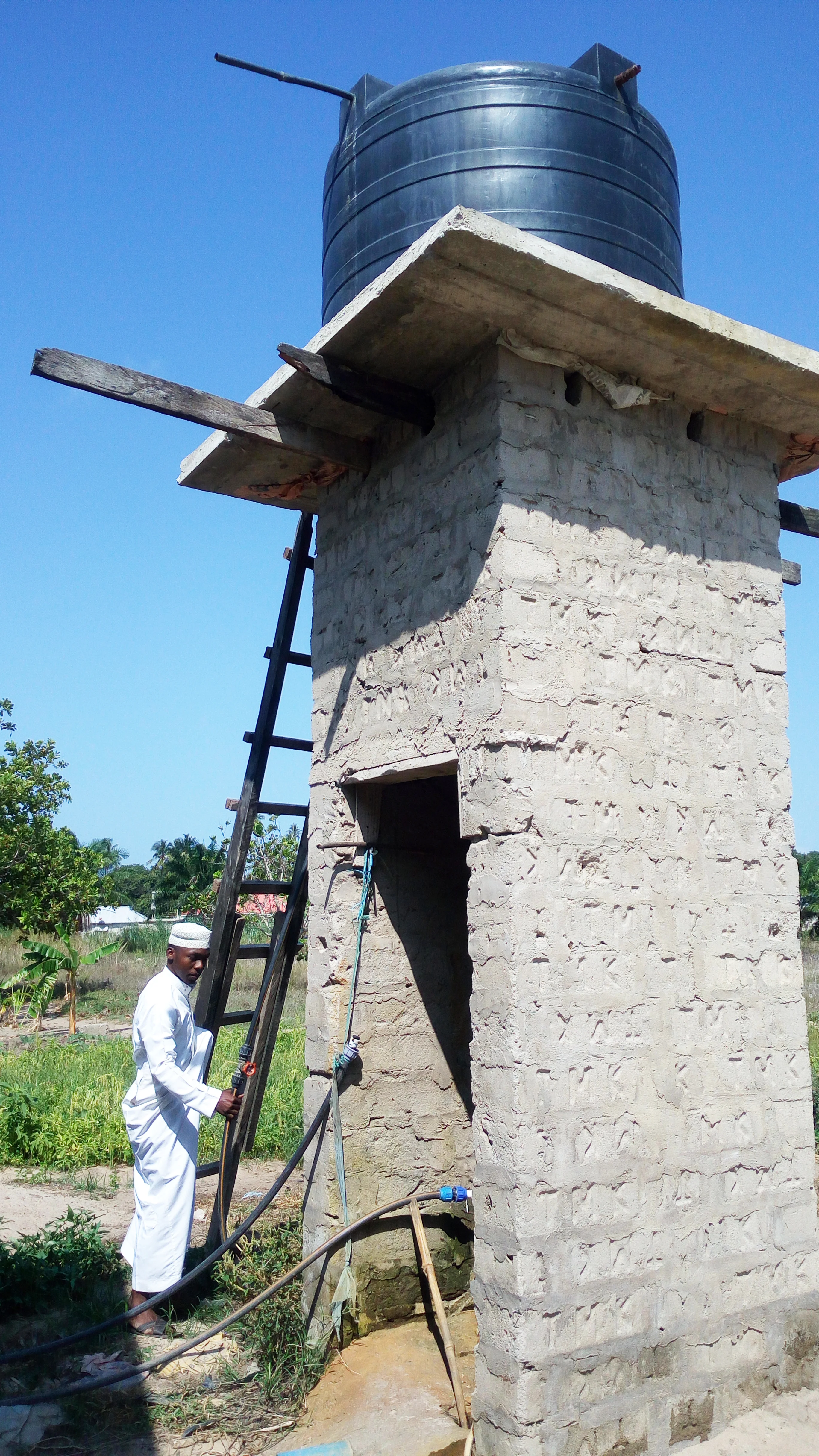 This in conjunction with the growing digital finance sector created a strong opportunity to partner with financial institutions to make loans for water and sanitation available in Tanzania. With your support we can empower more young men like Bakari to solve their family's water crisis and change their future.