A lasting safe water solution for Zeny's family
Zeny sells scrap materials for a living and her husband is a taxi driver—together they make about $80 a month. The couple has a little girl. They used to pay a neighbor more than 15% of their monthly income for water. While this spared Zeny walks to find water, allowing her to be home with her daughter, it was too expensive to sustain.
"You cannot solve poverty without solving water and sanitation." - Matt Damon, Co-founder, Water.org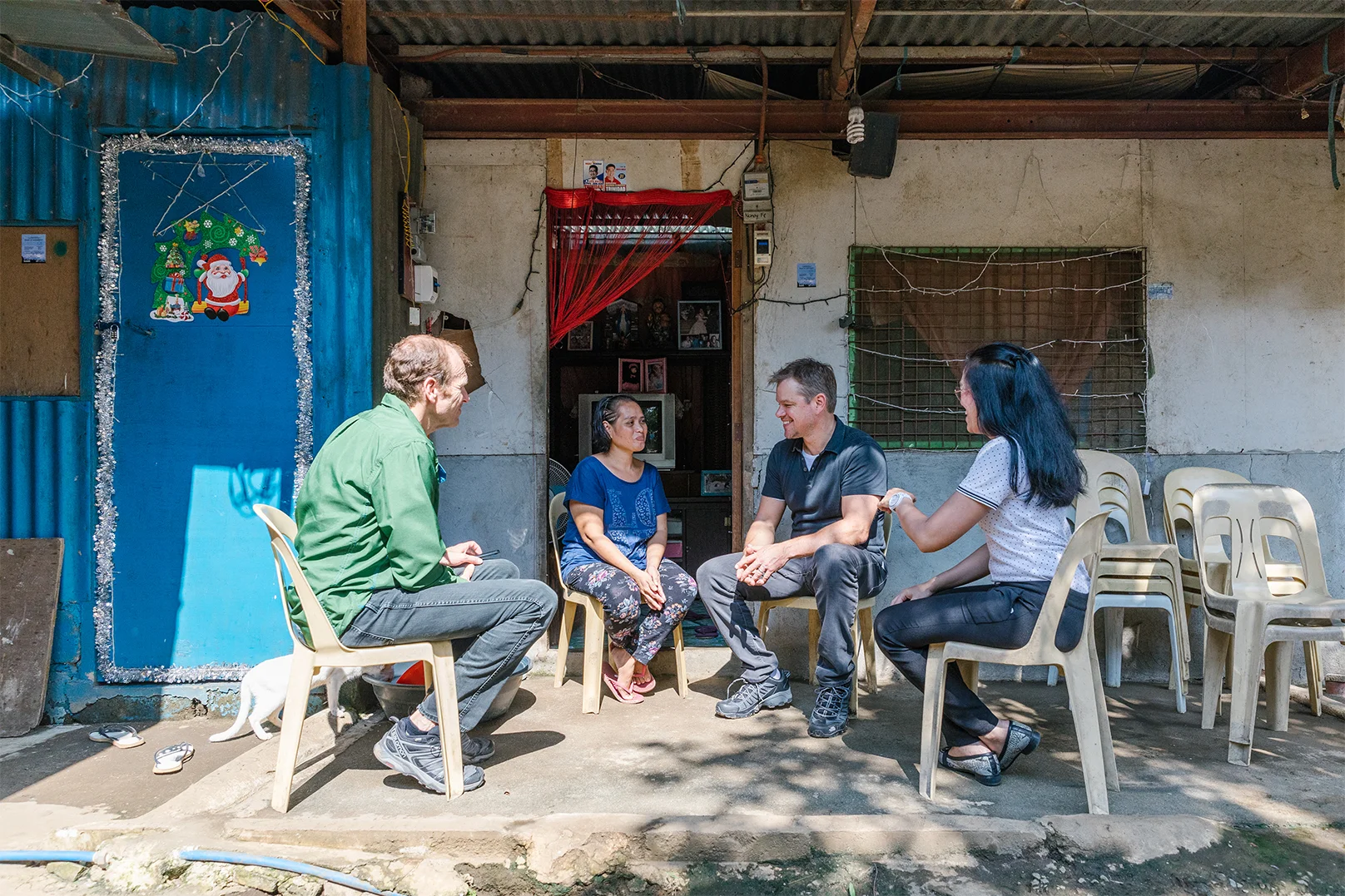 Zeny was happy to learn they could get a small, affordable loan from their local bank to get a water connection at home. Now the family pays less than 5% of their monthly income on water.
When you live on less than $3 a day, a savings of $8 a month is significant. This kind of savings is why we do what we do. By empowering families like Zeny's with affordable access to safe water at home, we also help empower them to break their cycle of poverty.