You'll make a perfect match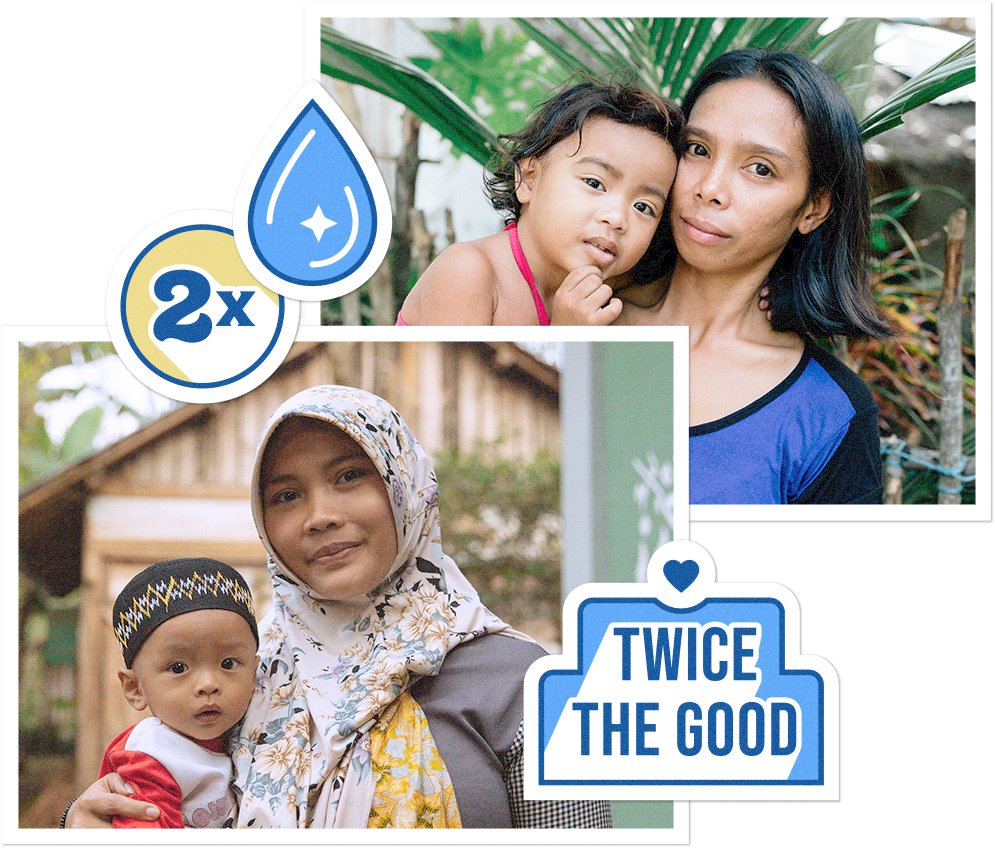 Your matched donation will help change twice as many lives!
Today only, your donation will be matched! Give the gift of safe water on Valentine's Day and you'll help empower twice as many people in need with access to safe water – doubling the hope, health, and bright futures it brings.
Give now to double your impact
Starting on 2/14/2022, at 12:00am ET, all online donations will be matched up to a total of $50,000.
---
Additional information
For information on other ways to donate for individuals and businesses, learn more here.
Cancellation policy: If you choose to make a monthly donation, please note that you may cancel your monthly donation at any time by contacting

[email protected]

.
All donations are in USD. If a donation is made from an international bank account, there may be additional fees incurred with that transaction.