Here's to the day women and families everywhere have access to safe water at home
The water crisis is a women's crisis. Right now, rather than earn income, go to school, or care for family, women around the world spend hours finding and collecting the water their families need survive. By giving the gift of safe water, you help change this.
Women hold endless potential, and with access to safe water at home, they will turn time spent collecting water into time to learn, earn, and create the life they choose.
With access to safe water at home, anything is possible.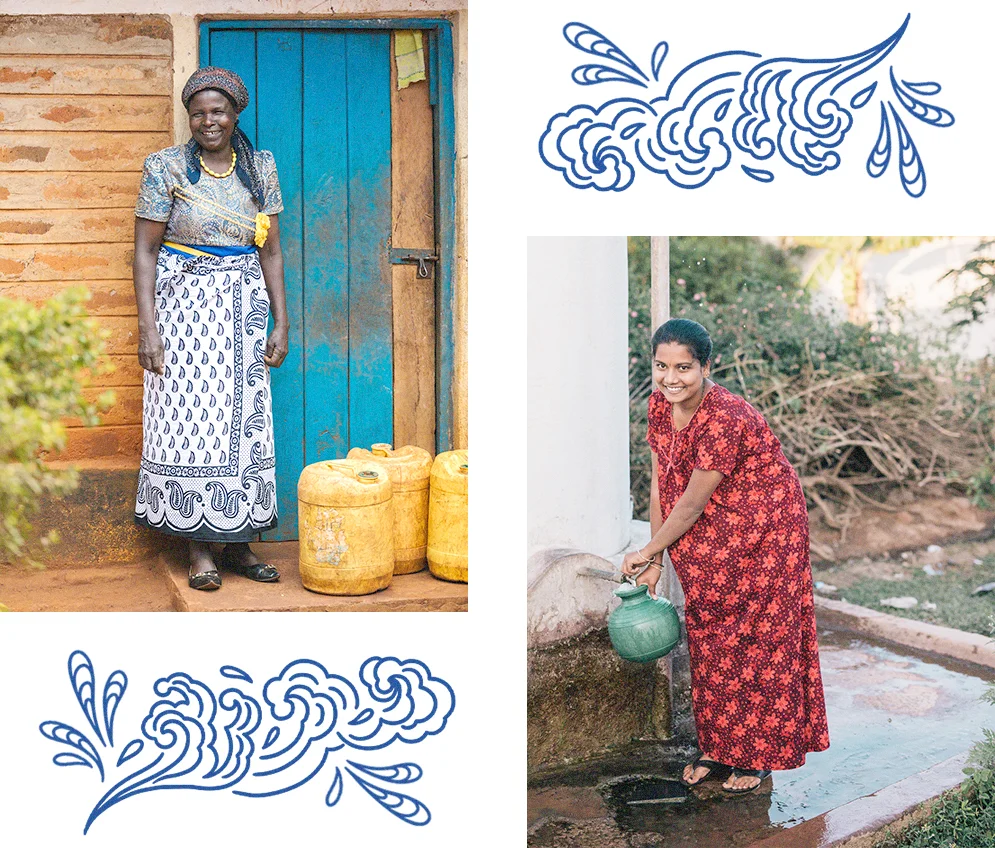 When you donate monthly, each month you'll give women and their families lasting access to safe water. Give $25 now to help end the water crisis for women and their families everywhere.
She gave her family health, hope, and possibility
Chenamma's family's survival depended on the water she collected each day. After years of suffering water-borne illnesses, Chenamma and her family are relieved to finally have lasting, affordable access to safe water at home and the health that flows from it. Now she can grow fruit to sell and her daughters and granddaughters can attend school.
Additional information
For information on other ways to donate for individuals and businesses, learn more here.
Cancellation policy: If you choose to make a monthly donation, please note that you may cancel your monthly donation at any time by contacting

[email protected]

.
All donations are in USD. If a donation is made from an international bank account, there may be additional fees incurred with that transaction.