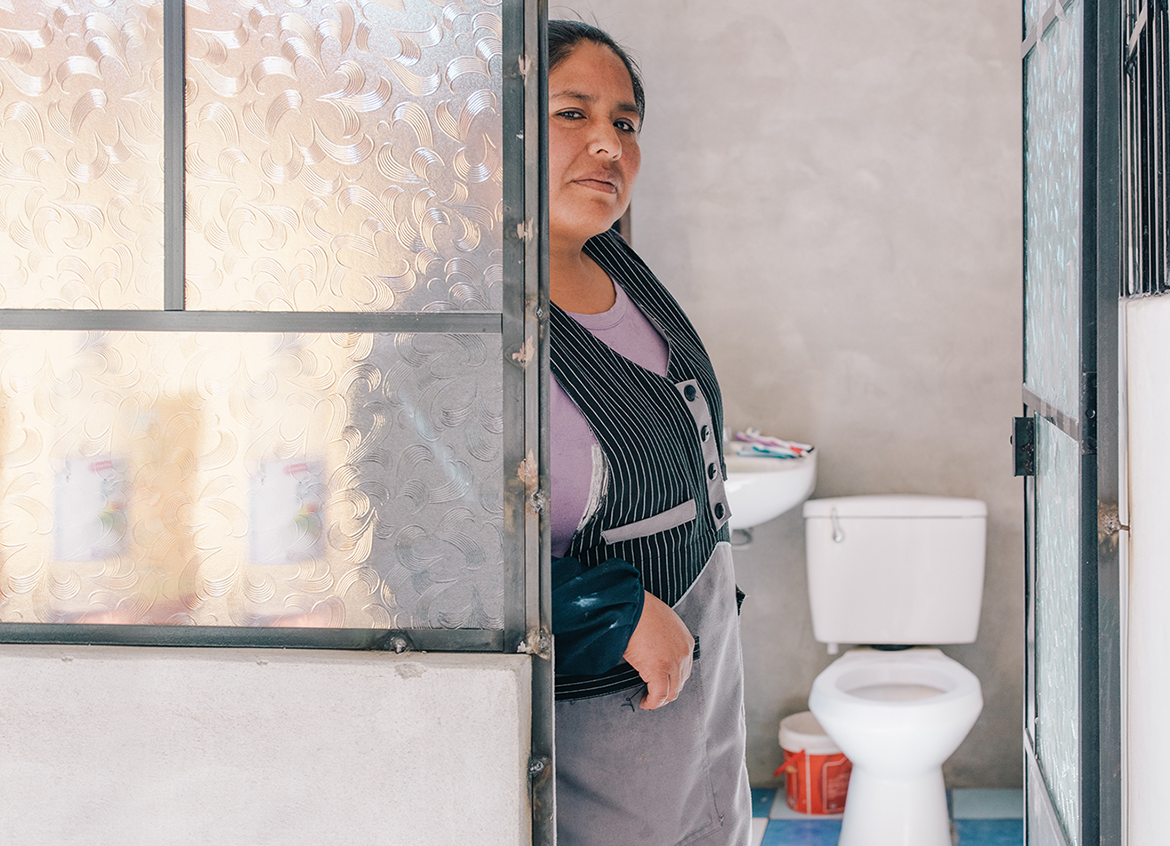 It's time for toilets for all
Now more than ever, it's time for toilets for all. When families have access to a toilet at home, they don't have to leave to find a place to go, risking exposure to COVID-19 and other diseases.
Today 1 in 3 people lack access to a toilet. Together we can change this.
The importance of toilets during this pandemic
From where we work in India, Jeyalakshmi shares how thankful she is to now have a toilet at home. While under stay-at-home orders due to the COVID-19 pandemic, she and her family are able to remain home, safe and healthy.
This World Toilet Day, let's help keep families safe and healthy. Donate today.
---
All donations are in USD. If a donation is made from an international bank account, there may be additional fees incurred with that transaction. If you are making a gift in honor of someone, we will send your customized message to that person within an hour.
Give people in need toilets and so much more.
Donate