Water.org's Global Finance Sessions for Water and Sanitation
Register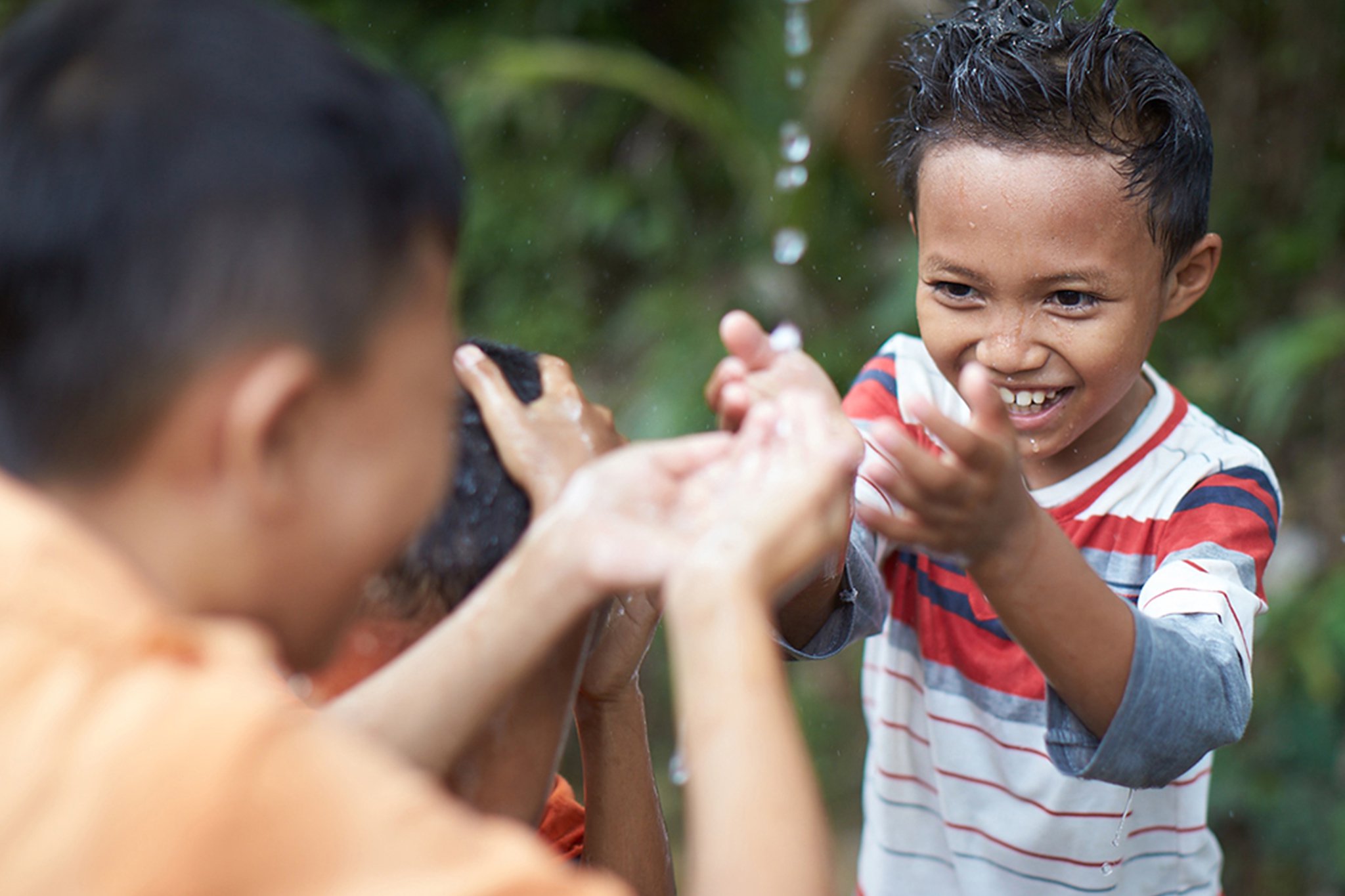 Partnering to reach the last mile
Water.org is proud to partner with IRC and many other sector leaders in Stockholm from August 27-28 for in-depth conversations about the financing strategies needed for advancement toward meeting SDG 6 targets.
More than two years into the Sustainable Development Goals, the WASH sector recognizes the financial odds it is working against to meet SDG targets 6.1 and 6.2 ensuring universal access to safely-managed water and sanitation.  While understanding of the financial challenge runs deep, the search for and implementation of sustainable solutions remains a barrier to significant progress towards achieving those targets.
Please join us for Global Finance Sessions for Water and Sanitation and participate in a deeper curated discussion around the financing mechanisms needed and the coordination required to move us all forward in the race to 2030. The conversation will be grouped into two sessions (see details below). While everyone is welcome and encouraged to attend both events, seating is limited for Session 2. Therefore, your registration is kindly requested.
In partnership with IRC.

Session 1
Blended finance: From principles to practice
Drawing on the Organization for Economic Cooperation and Development (OECD) Blended Finance Principles and a diverse set of case studies in water and other sectors from Asia and Africa, this Stockholm World Water Week session will explore how blended finance instruments and mechanisms can be designed to mobilize additional commercial finance. It will examine how water-related investments can benefit from recent developments in blended finance, the prerequisites to make blended finance work at scale, and the ways to engage development finance institutions and private financiers.
This session will open with introductory remarks and a series of short "ignite presentations" that will be followed by a panel discussion and an interactive debate with the audience. Confirmed speakers include:
Mr. Henk Ovink - Special Envoy for International Water Affairs, Kingdom of the Netherlands

Kathleen Dominique - Environmental Economist, OECD
Dr. Alex Money - Oxford Smith School
Dick Pajarillo - Senior Programs Officer, Water.org-Philippines
Dr. Catarina Fonseca - Head Innovation and International Department, IRC
Dr. Fatimatou Sall - Lecturer, Université Gaston Berger Saint-Louis, Sénégal 
Christopher Flensbourg - Head of Climate and Sustainable Finance, SEB
Monday, August 27

2:00pm-3:30pm

Location: FH 300

Co-conveners: Organization for Economic Cooperation and Development (OECD), World Water Council, Government of the Netherlands Ministry of Infrastructure, IRC  

Session 2
Finance deep-dive: What are the real blockages to financing SDG 6?  Examples and recommendations to overcome them.
Financing the achievement of SDG 6 requires approaches relatively untested in the WASH sector. Moreover, existing blended finance mechanisms are predominantly available in wealthier countries. To appropriate blended solutions in lower-income countries, water and finance experts need to better understand how these mechanisms function so they can then develop context-specific adaptations with an eye to serving the poor. This session will showcase how existing blended financing instruments are (or are not) working for WASH with regard to the poorest and what changes in the enabling environment are required to attract the additional resources required for the achievement of the Sustainable Development Goal 6 by 2030.
This session will open with introductory remarks and context setting that builds upon Session 1. From there, experts will share their real-life experiences, positive and negative, with adapting blended finance approaches specifically for the poor. Finally, participants will have the opportunity to move into small breakout tables and discuss finer points of the conversation in detail, drawing upon their own experiences. Confirmed speakers include:
Claire Lyons - Senior Strategist, Water.org; former Senior Officer, Global Grant Portfolios and Partnerships at PepsiCo Foundation

José Tomás Frade - former Deputy Director and Head of the Water and Environmental Protection Division at the European Investment Bank
Dr. Catarina Fonseca - Head Innovation and International Department, IRC
Vedika Bhandarkar - Managing Director, Water.org-India; former Chairwoman at Credit Suisse
Benson Ajisegiri, Director of Water Supply and Public Private Partnerships, Federal Ministry of Water Resources, Nigeria (TBC)
Maren Barbee; Blue Harvest Regional Manager and Ian Moise; Senior Advisor - Water, WASH, & Environment, at Catholic Relief Services
Tuesday, August 28

8:30am-10:30am**

Location: 7A Centralen, Vasagatan 7, Stockholm

Co-convener: IRC

**Coffee and light breakfast will be served
Want more information?
If you have have any questions, please contact: [email protected]