Ariacelle
It's so important for me to have a bathroom. It is private. I can use it to shower and use it alone. And so can my tenants. I let my neighbors use my bathroom, and they say it is pretty. They do not have bathrooms.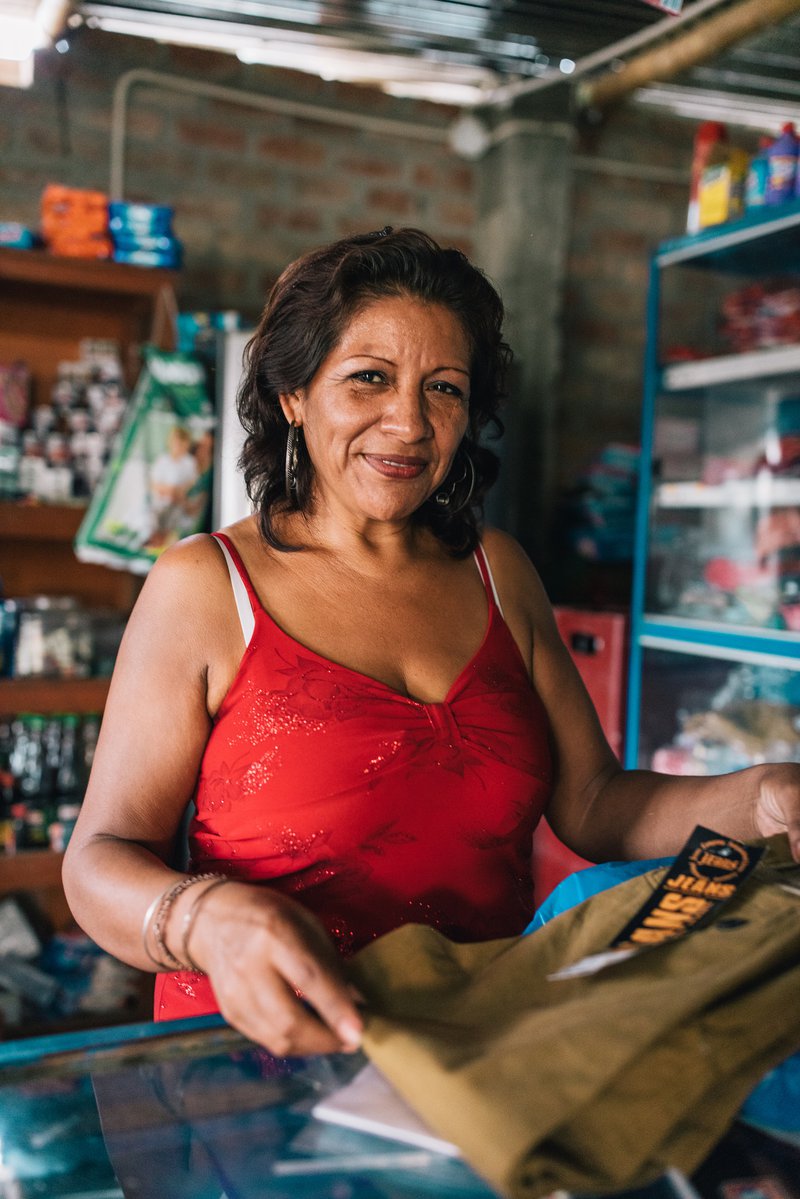 Ariacelle lives on the outskirts of the more developed, urban city of Lima. Living here has its challenges. A living space can be costly, and earning an income is competitive. Ariacelle runs a small store from her simple, concrete home. Rarely do homes like this have bathrooms. Many families in her community have no choice financially but to share a toilet with their neighbors. They cannot afford to pay for the construction of a toilet and bathroom all at once.

As a business owner, Ariacelle was familiar with taking loans to start and run her store. So when her local Peruvian bank introduced small, affordable loans for household water and sanitation connections, Ariacelle was interested. She knew she could afford monthly payments for a bathroom with sales from her store.

The small, affordable loan made possible by Water.org empowered Ariacelle with the funds needed to pay for the installation of a toilet and sink in her home. Now Ariacelle has the privacy and safety she wanted out of a bathroom. And, she added value to her home, allowing her to charge a little more of those who rent rooms in her home.