Fear to freedom
Concerned for their daughters' safety, this couple found a solution that empowered them to stop fearing what could go wrong, and start dreaming about what could go right.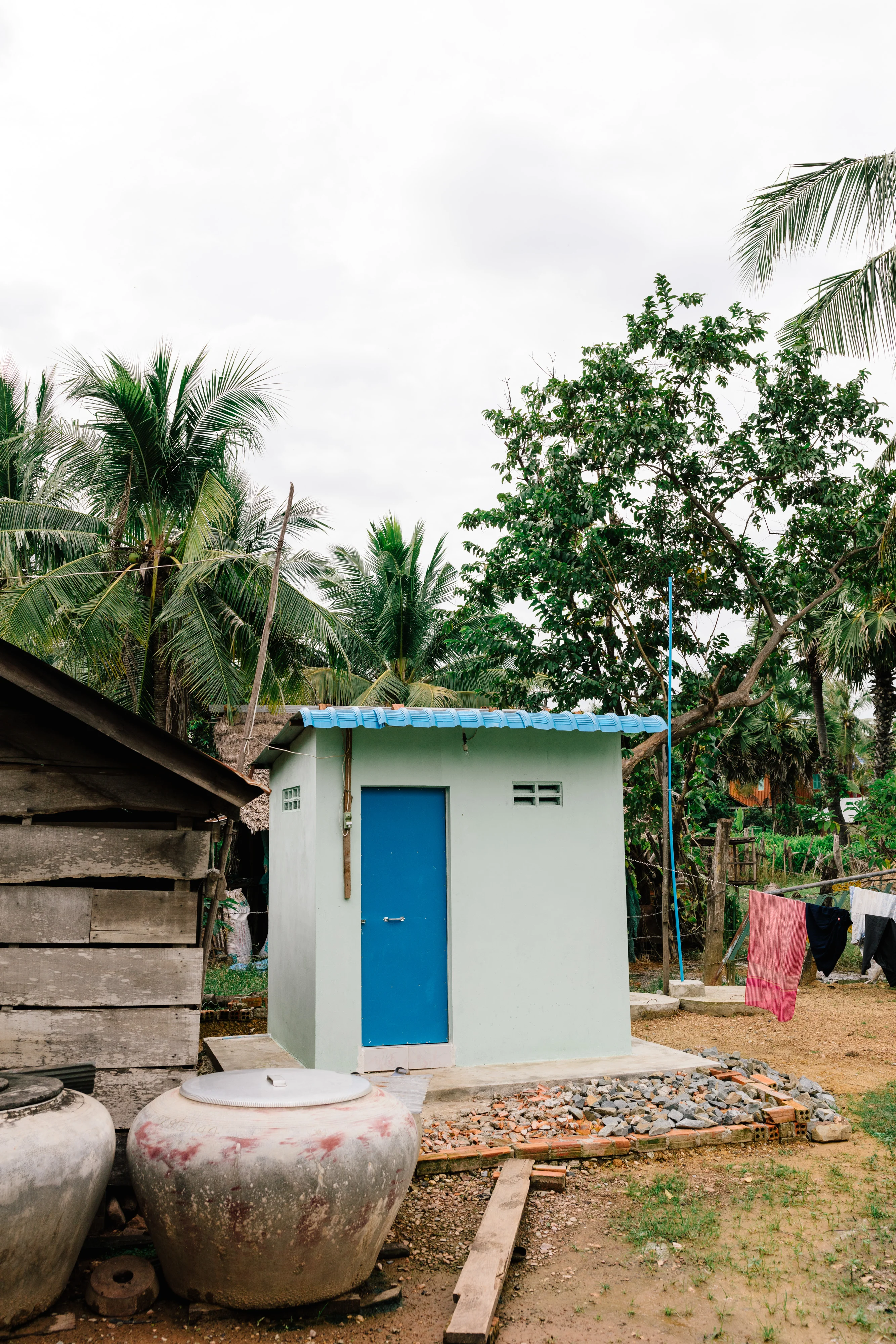 Mong and her husband, Rim, live in a rural Cambodian village in the Kampot Province. As it was for so many Cambodians in the region, their families were forced to the area during the Cambodian genocide of the 1970's. Not long after becoming teens, the couple met and started a family. Eventually Rim was able to build their home. It sits high up on stilts to avoid flood waters. What he was unable to provide for his family was protection from unsafe water and open defecation. That was until the couple was empowered with something we call WaterCredit.
"Our daughters were always at risk of unwanted attacks at night."
With a small loan they were able to purchase the necessary materials to build a bathroom and rain catchment system at home.
"Our daughters were always at risk of unwanted attacks at night," Mong explained as she described life before having a toilet at home, "and, my kids could get bit by snakes when they walked to find water or defecate. It scared them, and me."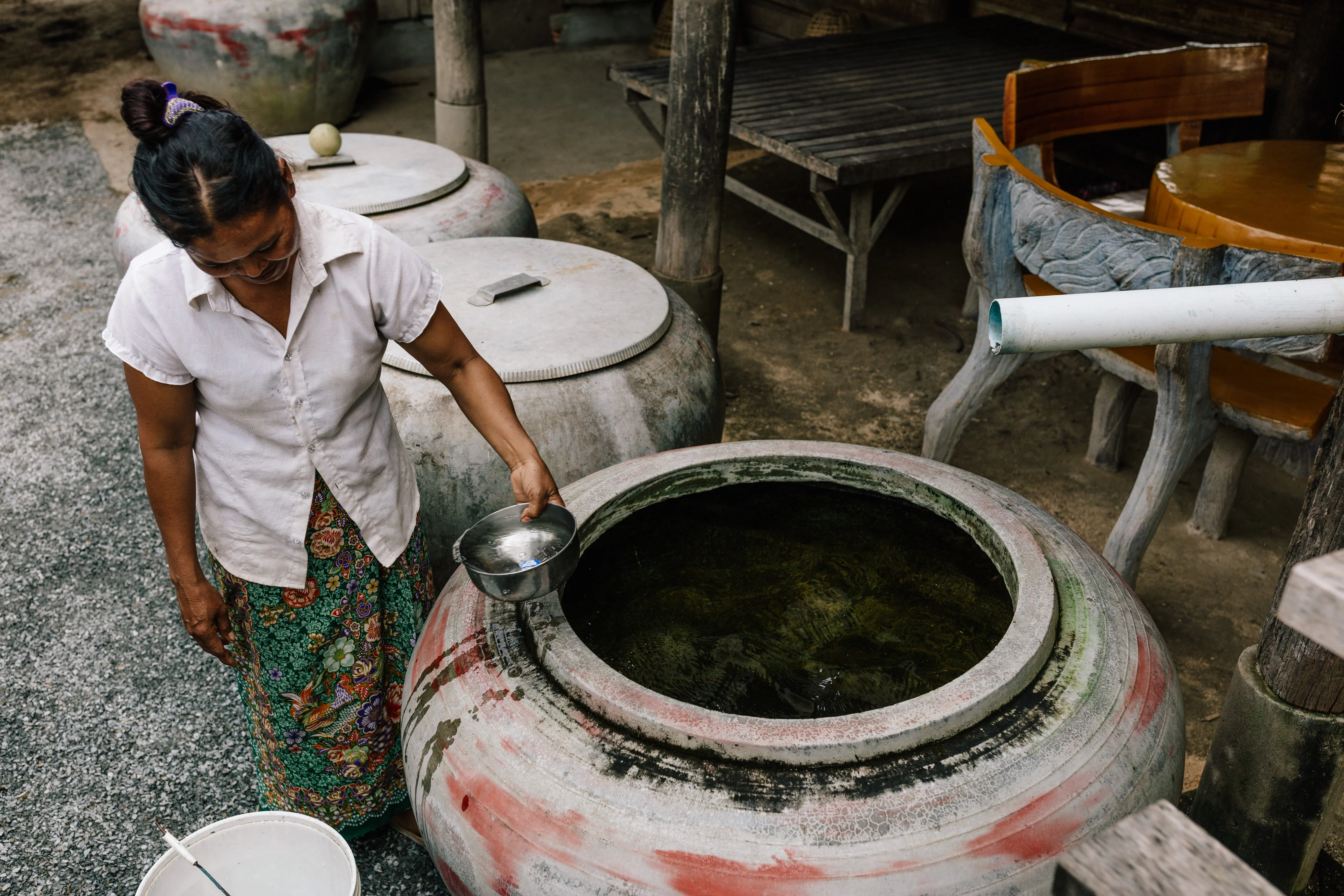 Drawing filtered rainwater from a storage barrel, Mong walked a few feet to fill a kettle on the stove. Smiling as she started cooking, Mong spoke of how proud she is of their daughters. All three went to school and now work in the city. Mong cares for the home while Rim does construction work. Their son is in school. 
Now after a day of work and school, the family comes together to eat and rest. The couple no longer feel bound by their constant concern for their children's' safety due to a lack of safe water and a private toilet. Their bathroom and water solutions have given them a freedom to focus not on their fears, but on all that is now possible in their lives.

Give water credit for turning a life of fear into a life of freedom.