How a small loan empowered a family in Peru
For millions around the world, access to funds is the only thing that stands between them and safe water and sanitation in their home. Our solutions focus on breaking down this financial barrier and bringing hope and opportunity to those in need, like Fermin's family. Fermin is the supervisor of a small high school in Peru. He is also a husband and a father of three. With a small loan he was able to give his family a toilet and a water tap at home.

The fact that a bank would lend him the funds to give his family these things meant so much to Fermin. He wanted his wife and three children to have safe water and a private bathroom for their health and their safety. He believed they deserved a better life than one consisting of long walks to the local water pump and time spent finding a place to go. But he couldn't afford to pay for the construction of a tap or toilet.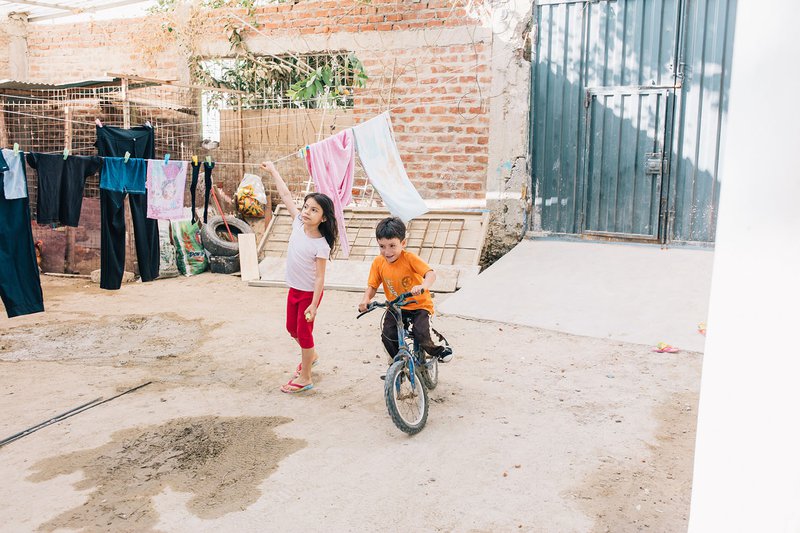 With a small, affordable loan Fermin gave his family water, a toilet, and so much more. The few months it will take Fermin to repay his loan will seem like no time compared to the long-term benefits his family will experience by having water and sanitation at home. These things can unlock opportunities for his kids like having the health to attend school, unlock opportunities for his wife who now has time to work at the local market, and unlock the potential of his family to experience all that is possible for them in Peru.

---
Donate $25 a month, and every month empower a family like Fermin's with access to safe water  -  giving them health, hope, and a life of possibility.