For her farm and family
Grace is wise and driven. She is recognized by her four children, her husband, and many in her community and across Kenya as an exemplary farmer and businesswoman. Grace credits her success to financing and the opportunities small, affordable loans make possible — like safe water for her farm and family.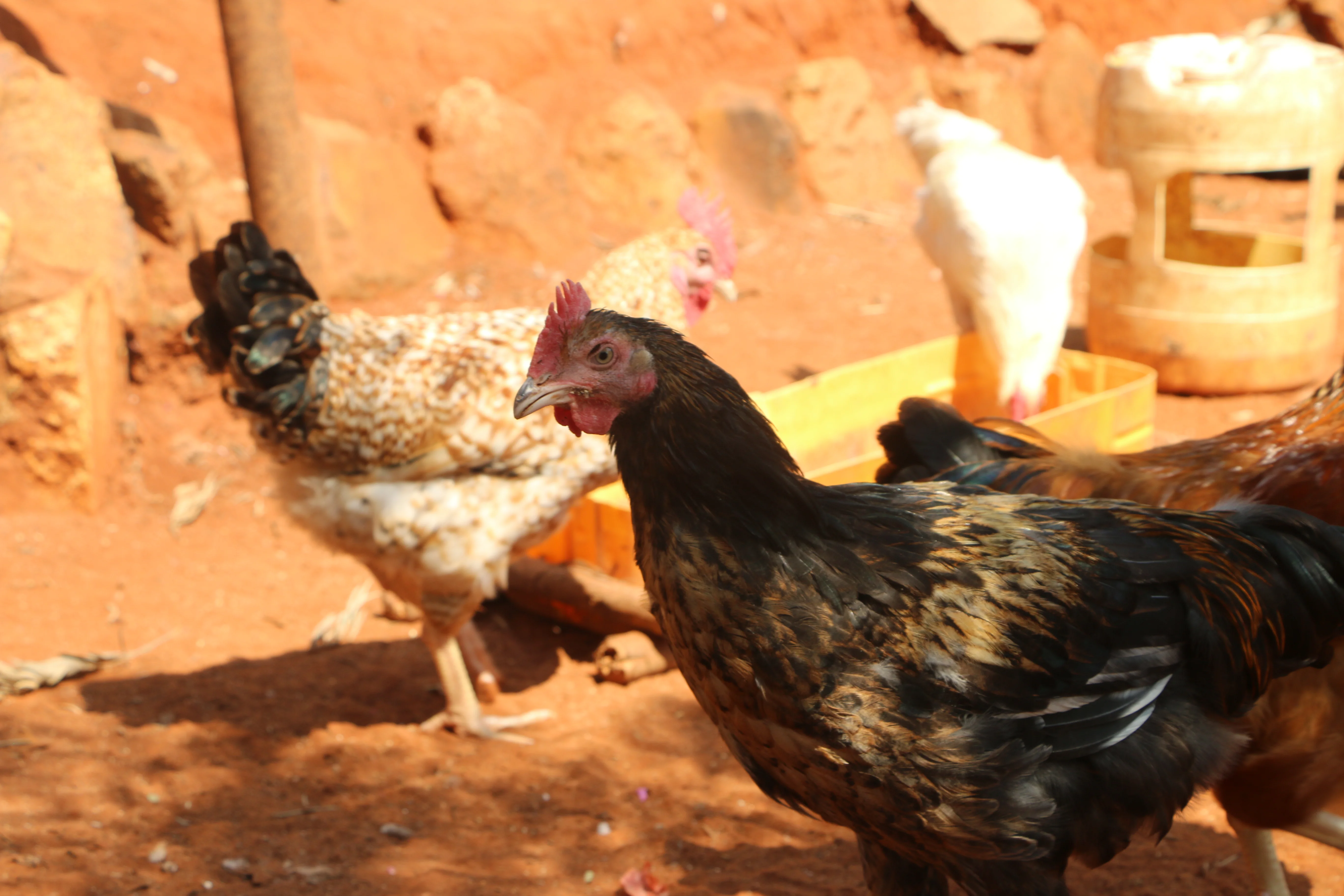 Grace first used a micro-loan from Equity Bank to purchase a few chicken coops. She raised small flocks of hens and sold them at the local market. Eventually, with wisdom and determination, Grace grew her farm from just dozens of chickens to acres with hundreds of chickens. Grace was so impressed with how affordable the financing process made it for her to start and grow a chicken farming business that she attended and graduated from a financial program offered by Equity Bank. After graduation, she became an advocate for the bank to help expand financing services to others in her community.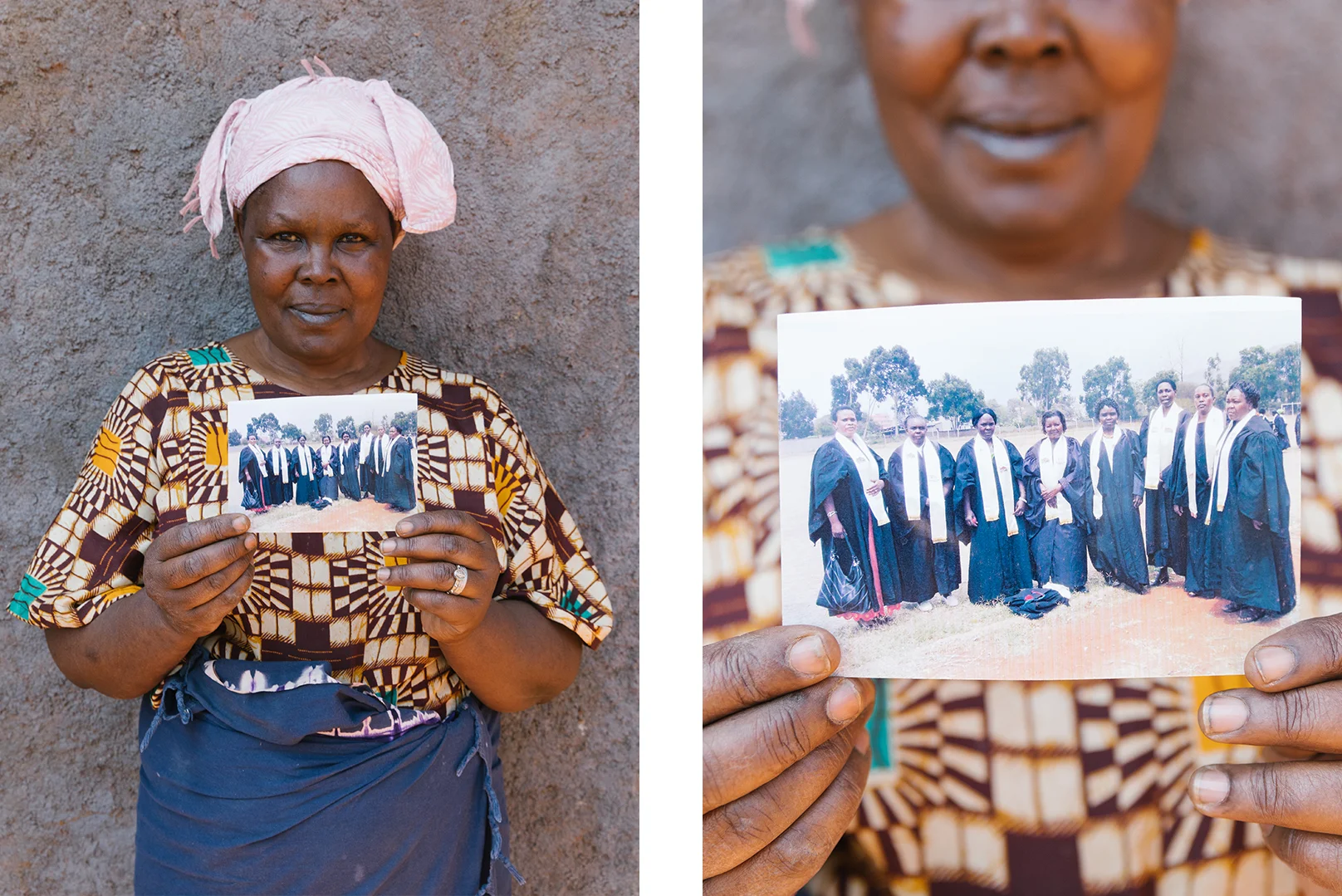 Equipped with an understanding of financing, when Grace and the members of her Self-Help Group discussed their struggles to get access to water at home, she shared her experience with financing to start her chicken farm. The Self-Help Group, which is a small voluntary association of people who come together for the purpose of solving their common struggles, considered the opportunity to finance water solutions for their homes.
Because access to water is a challenge for all members of the group, they decided to use the power of their Self-Help Group and their savings to establish a consistent source of water at each of their homes. Together the group approached Equity Bank in Kenya for a loan to obtain water storage tanks.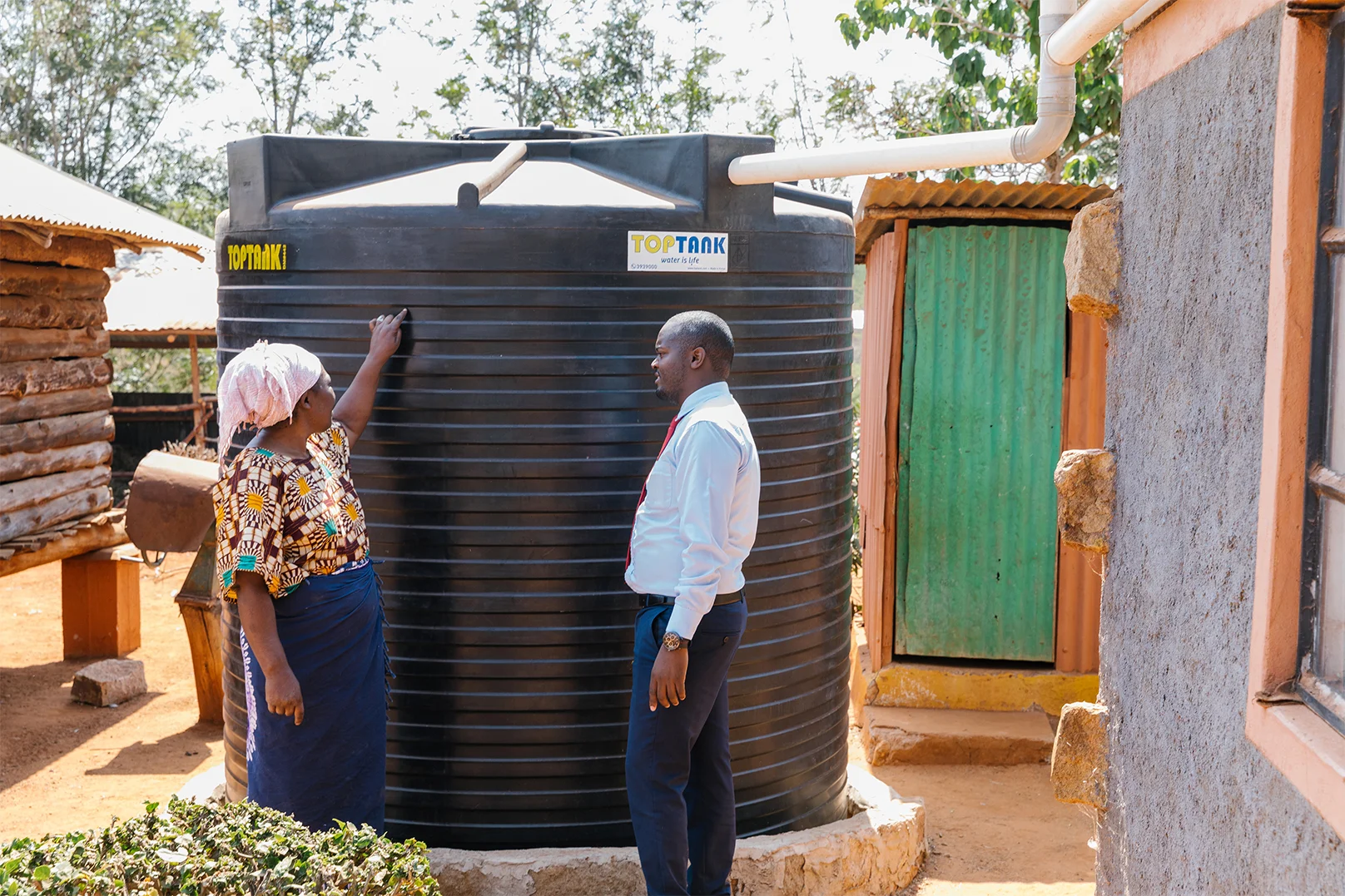 Equity Bank is one of Water.org's partners. The bank lent the group 800,000 Kenyan shillings (KES) to purchase 18 water storage tanks – enough for each household to have at least one storage tank. The loan repayment period is three years. Grace and Joshua's portion of the loan covered the cost of two storage tanks and requires them to make a monthly payment of 2,000 KES. This amount is equal to about $20 USD per month.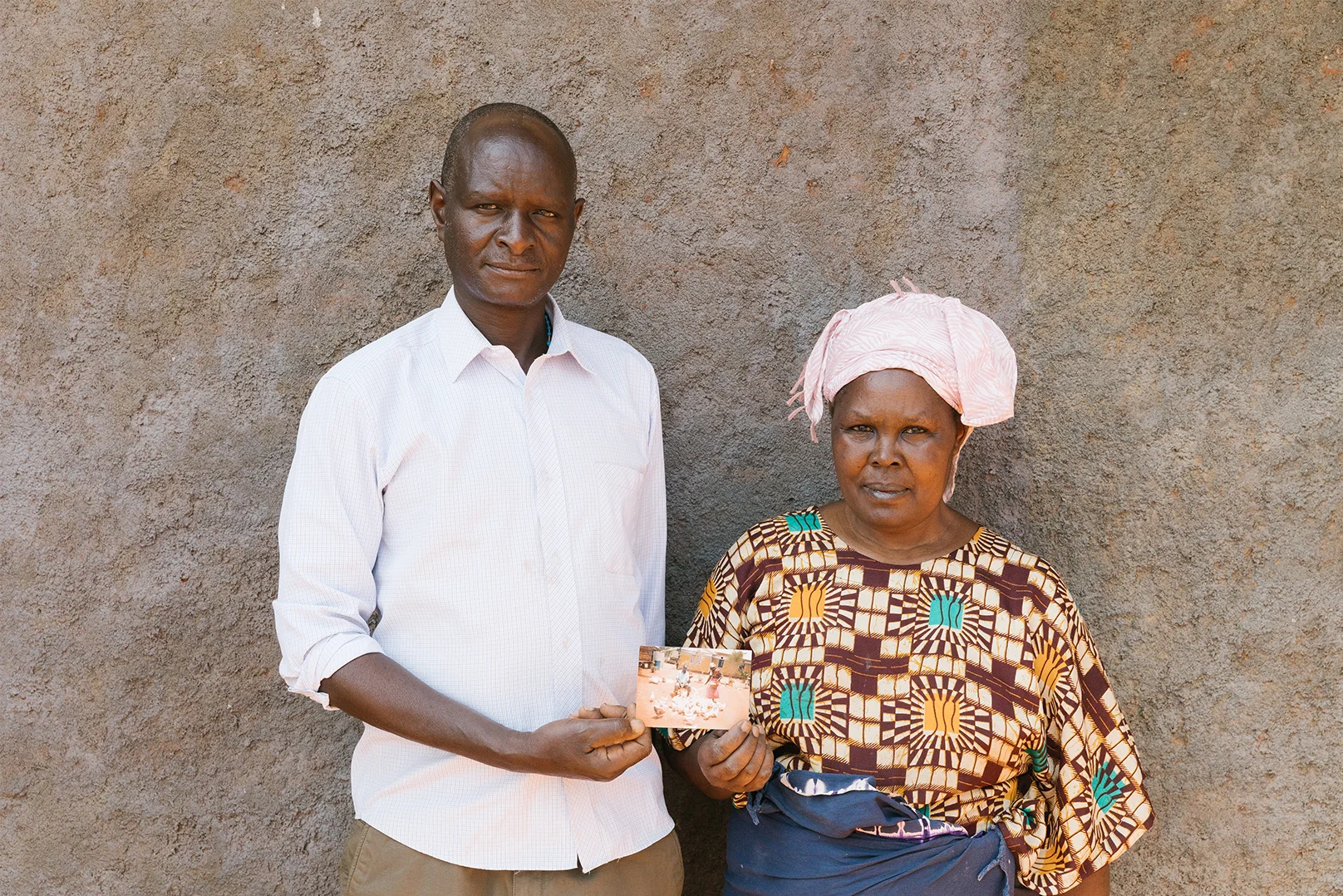 With access to water on her property, Grace can feed her chickens, grow food in her garden, and use the water to cook, bathe, and do laundry. These are daily tasks she once struggled to accomplish because she lacked a nearby water source. Without water at home, Grace and Joshua paid high prices for water to be drawn from a local pond and carted to their property. The smart businesswoman did not want to continue putting money into this short-term approach. She drew upon her wisdom and experience with financing to not only give her family access to water at home, but to help provide it for many others in her village as well.
Our in-country partners like Equity Bank are the key to our work. They are financial institutions operating in the communities we serve. They understand the unique challenges and opportunities in their communities, helping to bring access to small, affordable loans for safe water and sanitation to people living in poverty through our WaterCredit solutions. Learn more about our local partners here.
---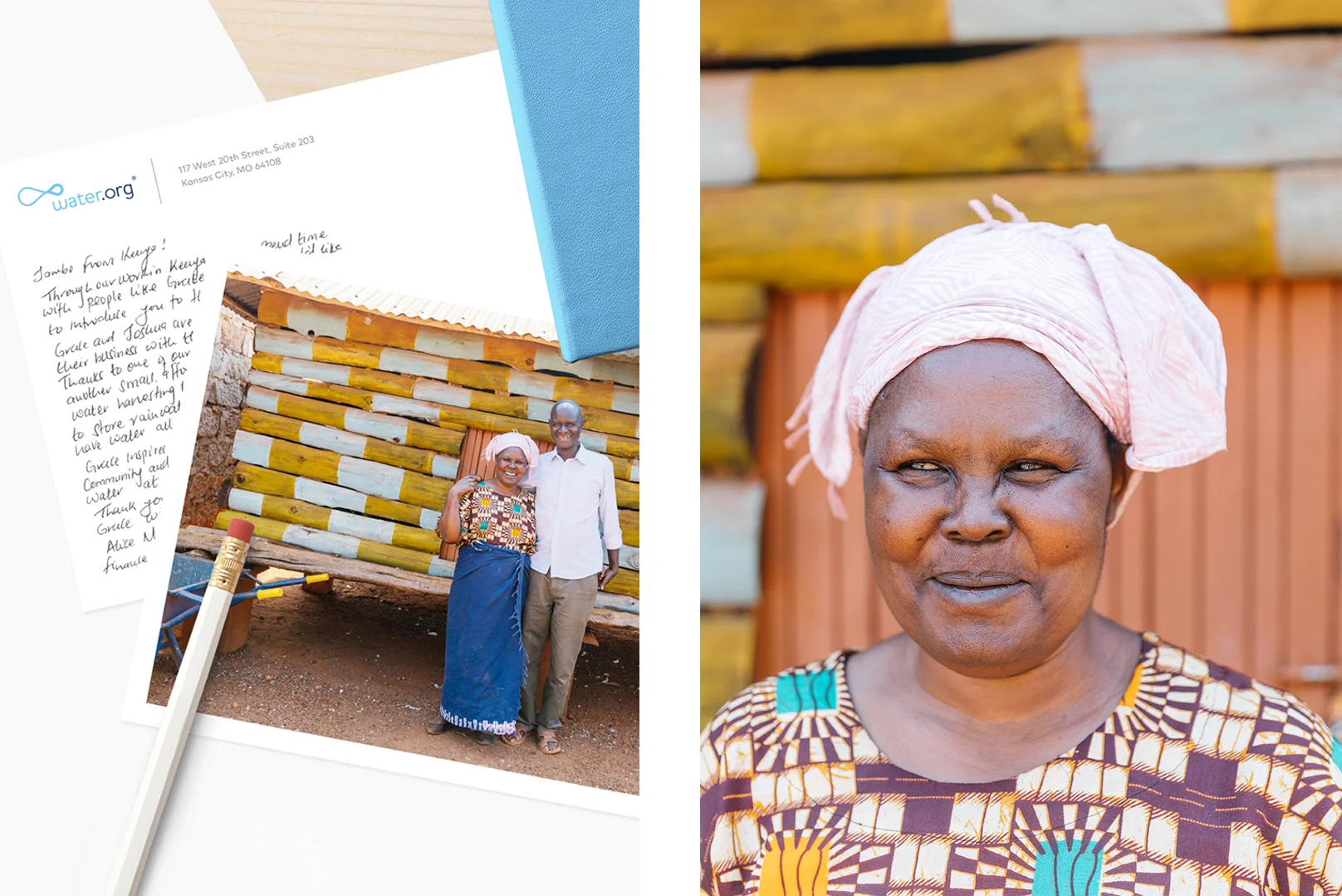 Jambo from where we work in Kenya! Our generous supporters receive special greetings like these with updates about the work they help make possible around the world. Don't miss the next postcard from where we're changing lives with safe water. Donate today!