How community support and safe water help make dreams come true
"I want to be a doctor when I grow up. There is this one lady doctor I particularly admire. She is an inspiration to me."
Mary has big dreams, and she is working to achieve them. It's hard to believe something like access to water once stood between this young lady and her dream of attending school to become a doctor. Something most of us can conveniently access throughout our days limited Mary from having the ability to wash her clothes, brush her teeth, bathe, and attend school with health and confidence.
Mary described how a lack of access to safe water at home impacted her schooling and social life, "Water was very scarce to the point that we didn't even have enough to shower or wash our clothes. Now, I shower every day because there is enough water…and I am also able to clean my uniform often. This has helped me in that I am more confident now. I interact more with others now, which is something I was not able to do before because I was afraid that I had a bad odor."
A safe water solution made possible by Mary's parents and other villagers in Longonot, helped boost Mary's confidence and more. Like the confidence she's gained, her health has improved, too. Before her community worked together to fund a safe water solution, Mary was often sick. From stomach illnesses to tooth decay, the only water her family could find and afford was located far away and harmful.
Mary's parents came together with dozens of other families in their community to take out a loan for land and a large safe water solution proximate to all of their homes and accessible at all times. Each household in the CBO (community based organization) contributed a minimum of 200 Kenyan shillings, about $1.68 USD, a month.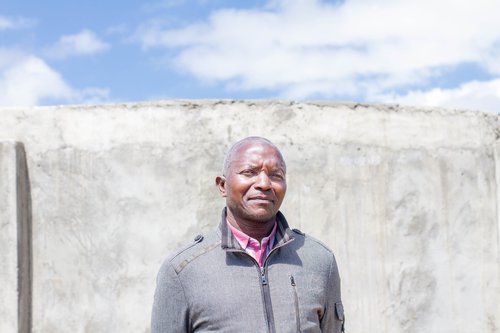 After saving up for a time, their CBO leader, Paul, worked with one of Water.org's partners to get a loan to purchase the land on which they installed a water tank. "There were times when we used to go to Naivasha to get water, and this was costly for my parents since they had to fuel the boda-boda (vehicle) to go and get water, meaning my father wouldn't use it to earn money that day." Now more than 43 households in Mary's community benefit from the water storage tank that sits just minutes from each of their homes. Each family pays a fraction of what they previously paid for temporary access to water. For eight cents, a family can purchase up to 30 liters of safe water. This affordable price forced a lot of vendors to reduce their prices or leave the area because they could no longer price gouge the resource.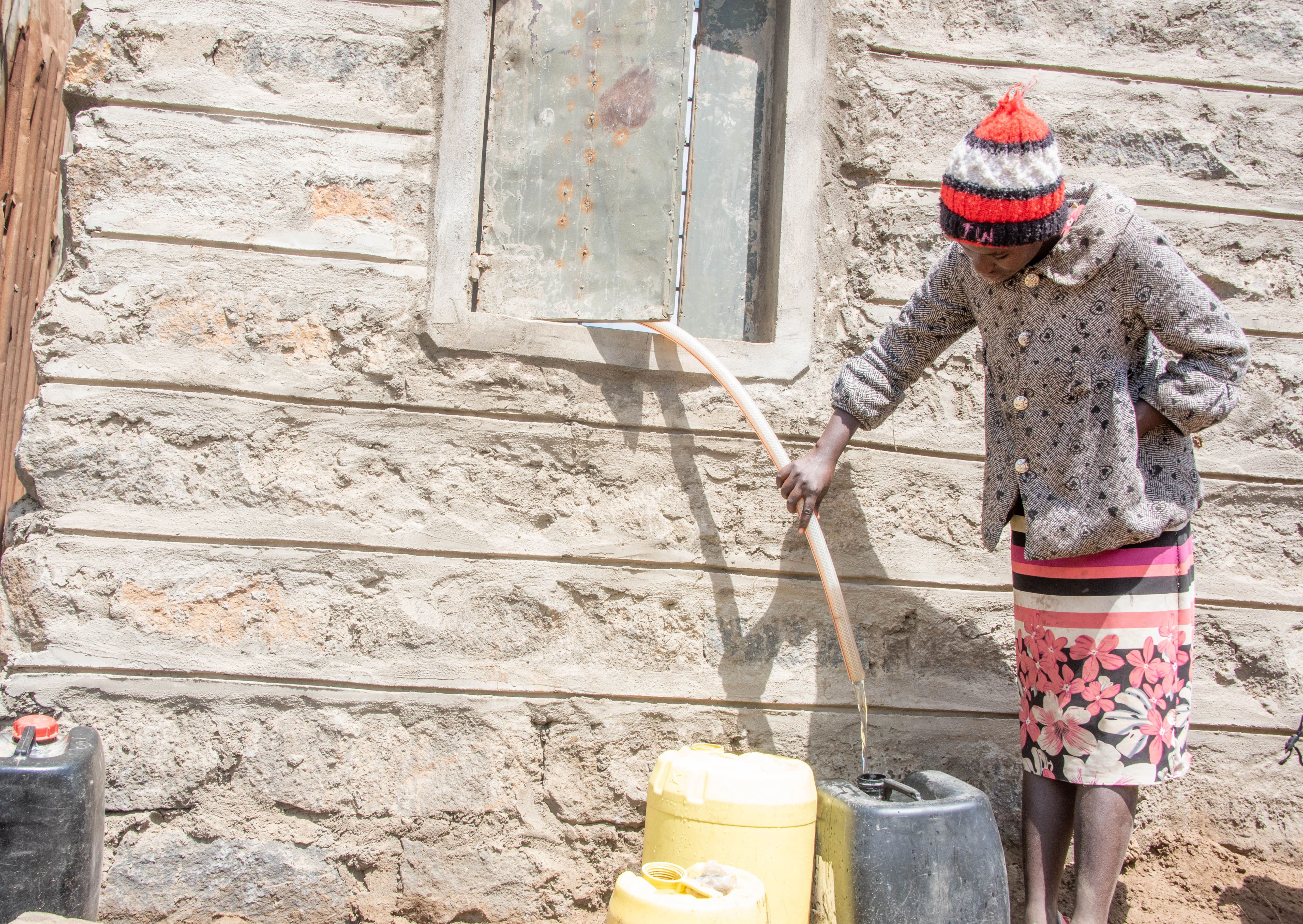 For millions of women, children, and communities, access to safe water can turn problems into potential — unlocking education, economic opportunity and improved health. Thanks to the generous support of our donors, young ladies like Mary are no longer burdened by the global water crisis and now, they have hope as they work toward achieving their dreams. If you would like to help empower more women, children, and families with access to the safe water they need to survive and thrive, donate to Water.org monthly. Every month, family after family, you will help turn poverty into possibility.