Patricia built a life she loves
Patricia is proud of the life she's built. Through hard work, the 53-year-old mother of three raised a family, built a small farm, and created a life she smiles about. Her brightly painted home sits among fields of local crops, just a mile from her sister's property. Adjacent to Patricia's house is her eldest son's home – also of cheerful hues – the family enjoys living close together.
While Patricia's son works as a farmer for a larger grower in town, Patricia manages the family garden and livestock. She grows corn, beans, onions, potatoes and a variety of leafy vegetables. Her cow provides milk and the chickens offer eggs. When she's not tending her garden or feeding the animals, Patricia spends her time as one of the secretaries of her local self-help group. This group, comprised of her village neighbors, offers an environment of financial support to its members. The members pull their resources together in a savings account which they can use as collateral when needed.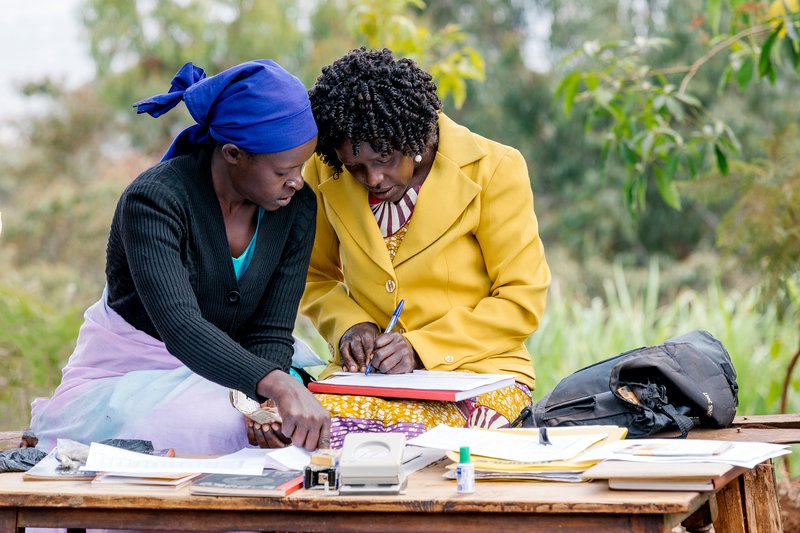 During a recent meeting, the self-help group identified access to water as a big problem among their households. They recognized time spent collecting water takes away from other daily activities, and it is a burden when the dry seasons come. Patricia personally spent a few hours each day walking to and from a water source to provide water for her family.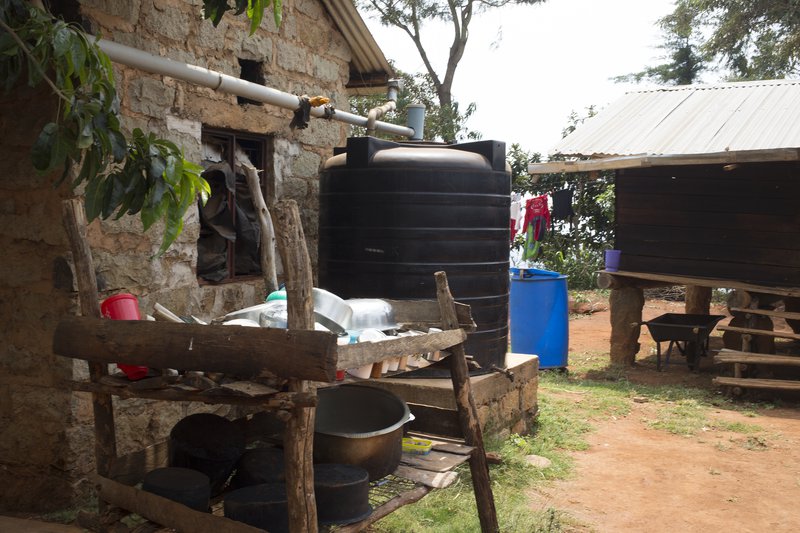 Equity Bank in Kenya holds the group's savings and the bank is one of Water.org's financial partners. Through Equity Bank, Patricia and her fellow self-help group members learned they could take out an affordable loan to purchase needed water solutions. The group determined this was a solution to their water needs and took out a loan. Patricia's portion of the loan added up to 25,000 Kenyan Shillings (KES) which is equal to about $240 USD.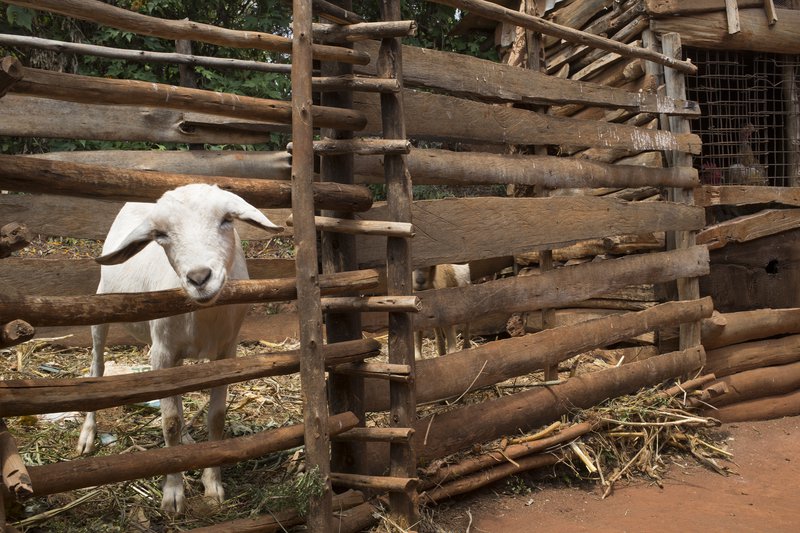 With the money, Patricia purchased 3 water tanks for her property. Now she has enough water to feed her livestock, water her vegetable garden, and to cover her household needs. And, now she doesn't walk long distances carrying heavy vessels of water, multiple times a day. Patricia is proud of herself. Empowered to give her family a lasting water solution she can also give them a healthy, vibrant life they love.
---
Read more about the opportunities we're making possible with our partners around the world. Read our latest stories of impact.