Time to play
When kids have access to safe water, there is more time to play. After a day at school, summer, holidays—these are times for fun and play. Yet, for the millions of kids who don't have access to safe water at home, such carefree joys are a world away. Instead of play, or even time to go to school, millions of children share with their mothers the burden of water collection. They spend a collective 200 million hours each day walking to collect it. And the water they find may not be safe to drink, but they have little choice but to risk consuming it. This is why every two minutes a child dies of water-related disease, and more than one million people die each year from the same. The price of play shouldn't be so high. That's why we give our everything every day to change it.
For millions of families around the world, access to funds stands between them and safe water and sanitation in their homes. Water.org offers a portfolio of smart solutions that break down the financial barriers between those living in poverty and access to safe water and sanitation. With small, affordable loans men, women, schools, and communities can get access to the safe water they need to survive. Then with access to safe water, an everyday trip for one of life's necessities is no longer a trek, but a few steps on the way through a healthy day full of time to play.
---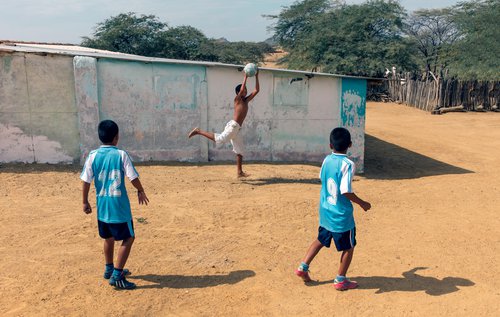 Read about how a small, affordable loan ended Martina's water crisis and gave her children time to play their favorite game.