Water is a game changer
"What do you want to be when you grow up?" This is a question asked of most of us when we are children. When Samuel and Jose were asked the same question, they answered without hesitation, "We want to be professional futbol players." They love to play the game. According to their mother Elena, the brothers play before and after school and during any free time they have. And this time to play and go to school and dream, Elena considers it a gift.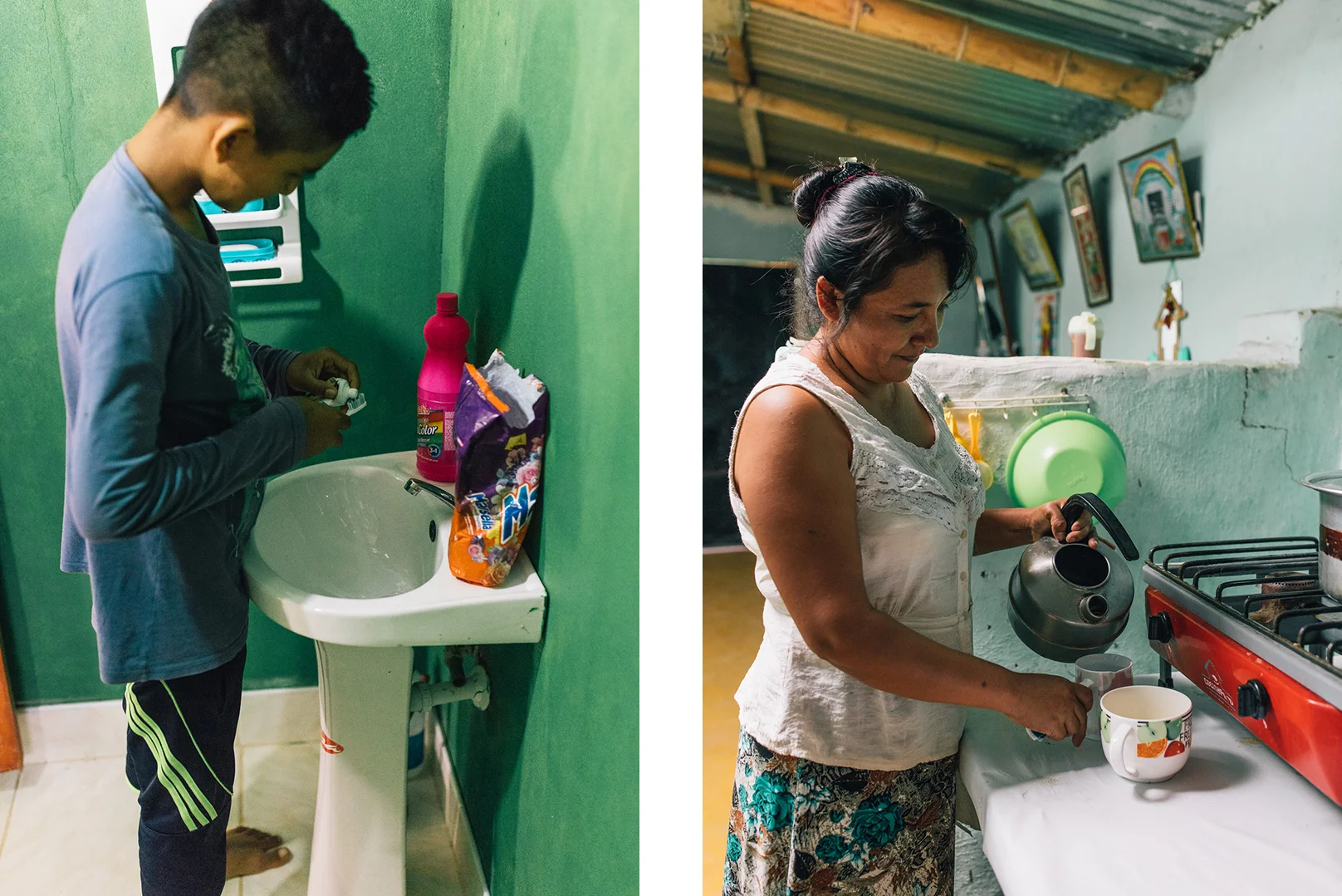 As a child, Elena did not share in the joys of playtime like her boys, nor did she have time to even imagine what she wanted to be when she grew up. Elena was raised in rural Peru where she spent many hours carrying water jugs rather than kicking a soccer ball. Perhaps her only dream for when she grew up was to not have to walk and collect water anymore. Whether or not that actually was her childhood dream or one she had more recently, this mother of five now has access to safe water at home. Through Water.org's partnership with Elena's local bank, Elena is experiencing access to safe water at home while raising her own children.
A small, affordable loan empowered Elena to give her family a safe water connection. Something neither she nor her parents could have paid for all at once. And, that small affordable loan changed the game for Samuel and Jose. They will never know the water crisis like their mother once did. Access to safe water gives them the time and health to focus on going to school and playing the game they love. Give the life-changing gift of safe water and change the game for families in need.