More than a place to go
Water.org empowers people with access to small, affordable loans to fund their own sanitation solutions, because access to a toilet means more than a place to go. Access to a toilet empowers people in need with health, privacy and safety. It empowers them with time to work, time to go to school and time to play.
More people have a mobile phone than a toilet.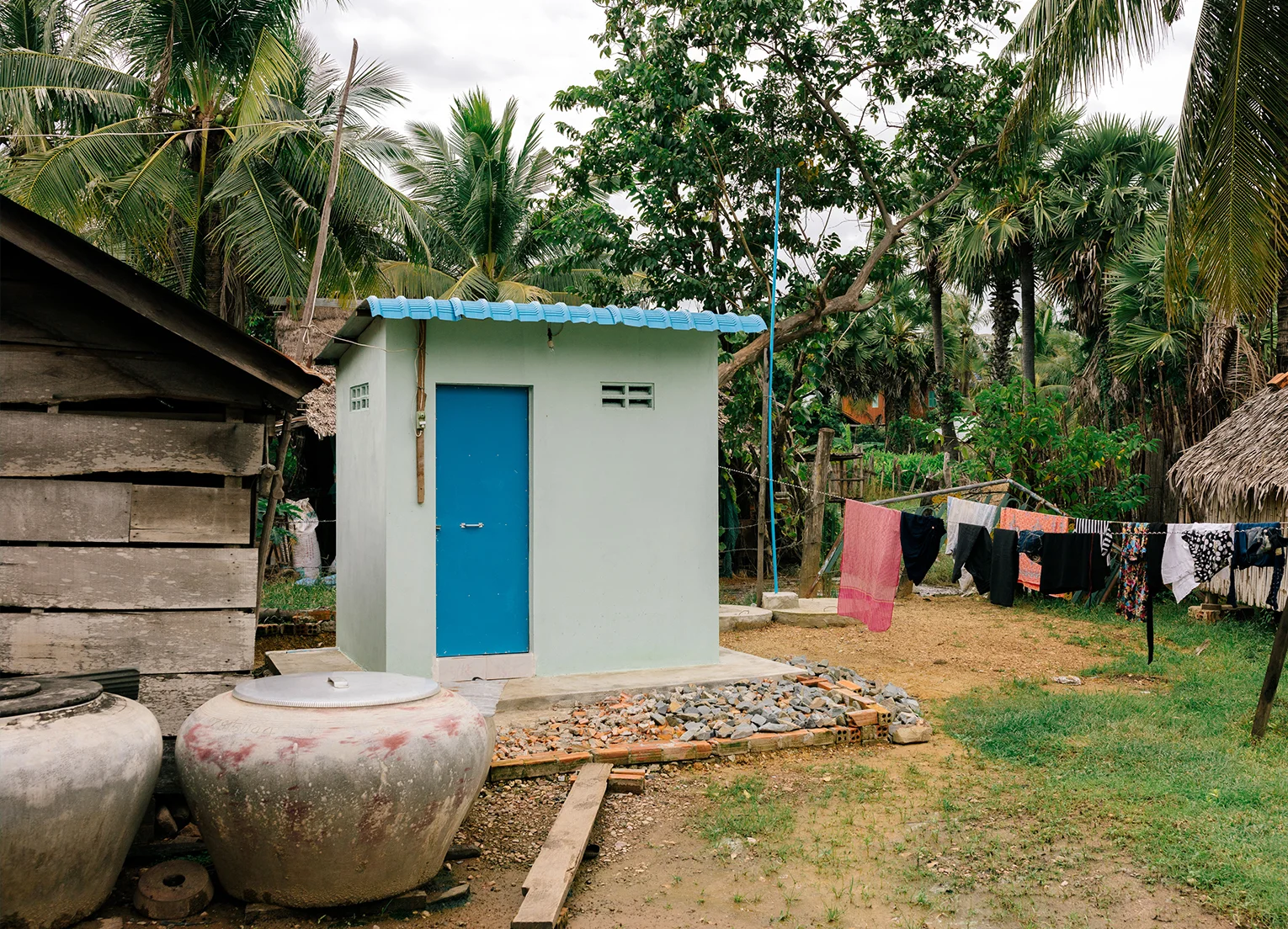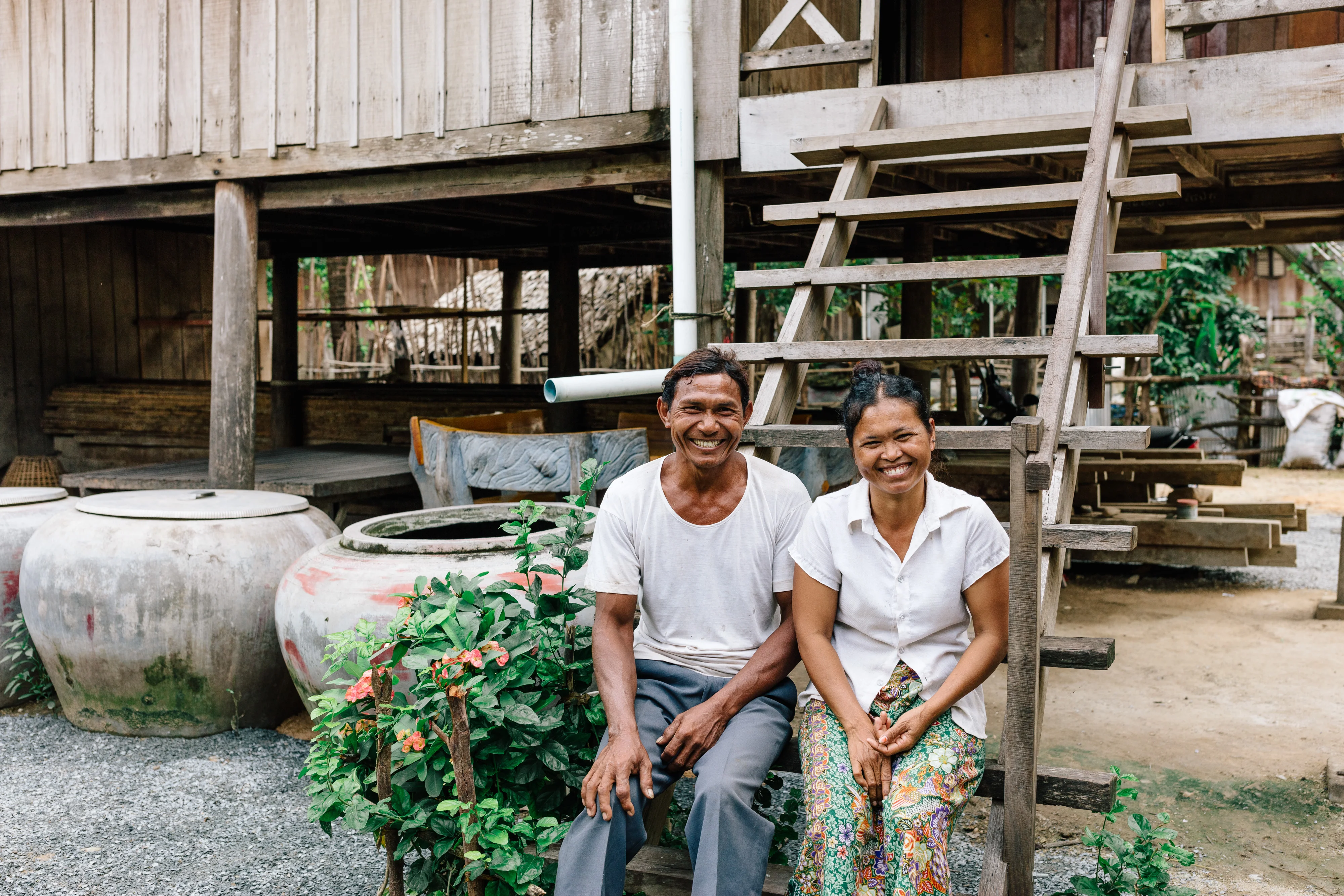 From fear to freedom
Mong and Rim live in a rural Cambodian village. While Rim was able to build the family a one-bedroom home to protect them at night, he could not afford to give them the facilities needed to protect them from unsafe water and the risks associated with open defecation.
That was until the couple was empowered with something we call WaterCredit. With a small loan, Mong and Rim were able to affordably finance the materials needed to build a bathroom and rain catchment system on their property.
Click here to read their story
This is why we do what we do
Here are the percentages of the population living without access to a toilet in the countries where we work.