Access to water and sanitation creates time and opportunity
Every person has 24 hours in a given day to allocate as they see fit. Yet millions who lack access to water at home have no choice but to use some of that time to find and collect it for their families. And, the same goes for those who lack access to a toilet at home. Time spent collecting water or walking to find a place to go is time that could be spent in other ways, ranging from working, studying and caring for others, or for recreational, spiritual and mental health needs. Evidence found through Water.org's programs demonstrates that household access to water and/or sanitation can liberate anywhere from six to 14 hours a week to be reallocated from tending to water and sanitation needs to however an individual chooses. While not every person with access to improved water and/or sanitation ultimately opts to use this extra time to earn additional income, the majority of people empowered through the work of Water.org direct this time toward income-generating activities. People like Padma...
Padma and her family live in a village outside Bangalore. She runs a small shop from her home selling flowers, incense sticks, lamps and other items that are used while performing rituals at the nearby temple. She was earning ~INR400–600 (USD6–9) per day. Her husband is a taxi driver and their two children are in school. 
In order to collect enough water for the daily needs of her family, Padma would wake up at 5 a.m. and make 5 trips to the local water tap. She then walked about a mile from home to use the restroom. For these reasons, she could not open her shop until 11 a.m., even though the best business hours for her shop were the early morning ones when devotees passed by on their way to the temple. 
Through one of Water.org's partner financial institutions, Padma took a loan for INR10,000 (~USD167) to install a household water connection and construct a toilet. With these new amenities, she opens her shop one hour earlier every day and earns an average additional INR500 (~USD8) per day, thus doubling her daily income. 
Padma uses her income to buy school supplies for her children and saves the remaining amount for the future purchase of a larger shop. Her husband's income is used for buying groceries for the house and on savings for their children's higher education. While Padma was only able to study through fifth grade, she takes comfort in knowing that her children will have more opportunities than were available to her.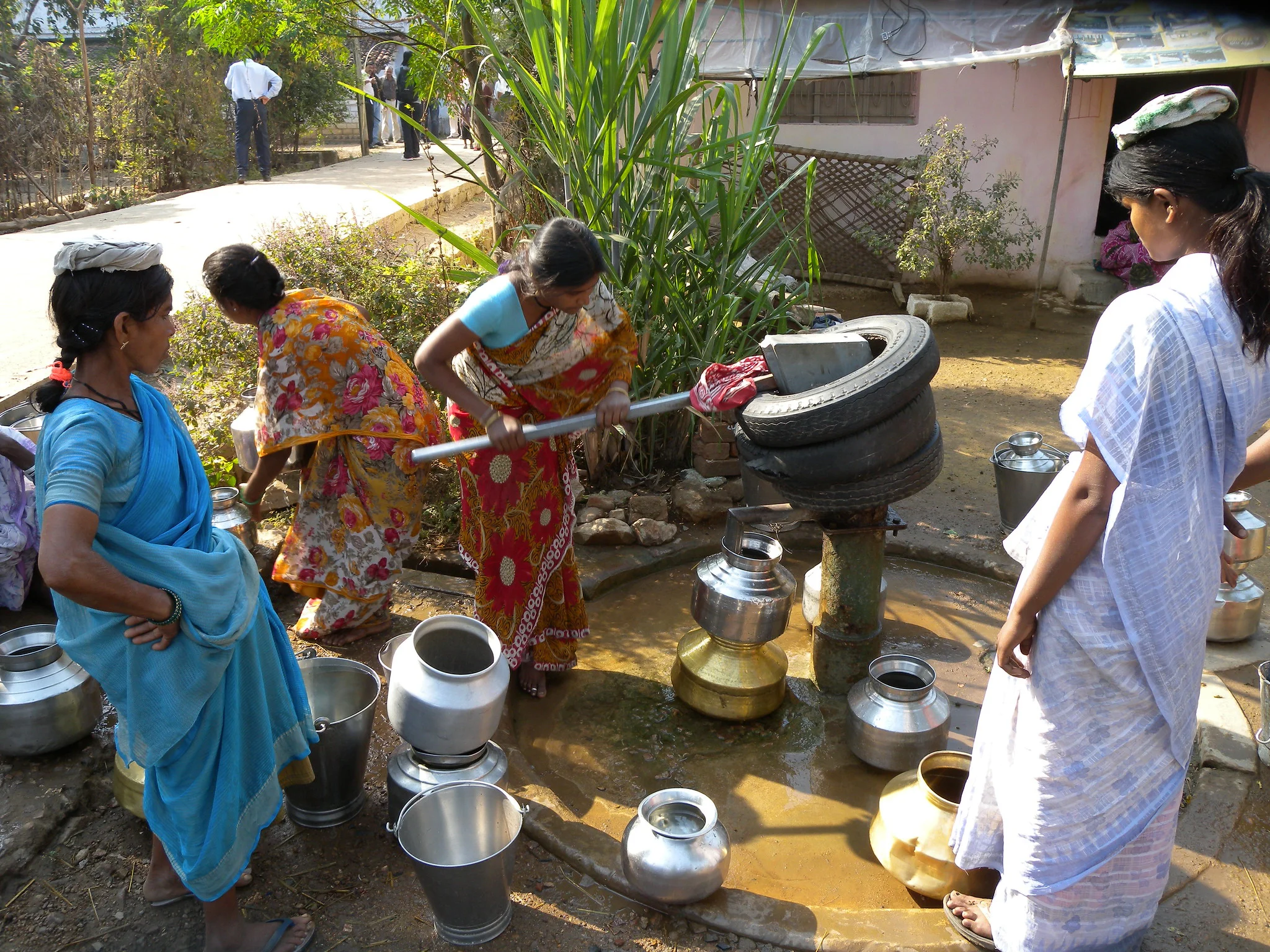 Within the communities we serve, women are the most affected by the water crisis, and women are finding value in financing a water connection or toilet. With water and toilets connected at home, women are able to do more than collect water, like work or care for family. Their repaid loans create a healthy lending system that makes loans possible for more households. This means more families like Padma's can experience the time savings of access to safe water and sanitation at home. It's a cycle that continues to reach more people, creating new opportunities for families around the world.
---
The water crisis is around the clock but, access to safe water at home creates time and opportunity.